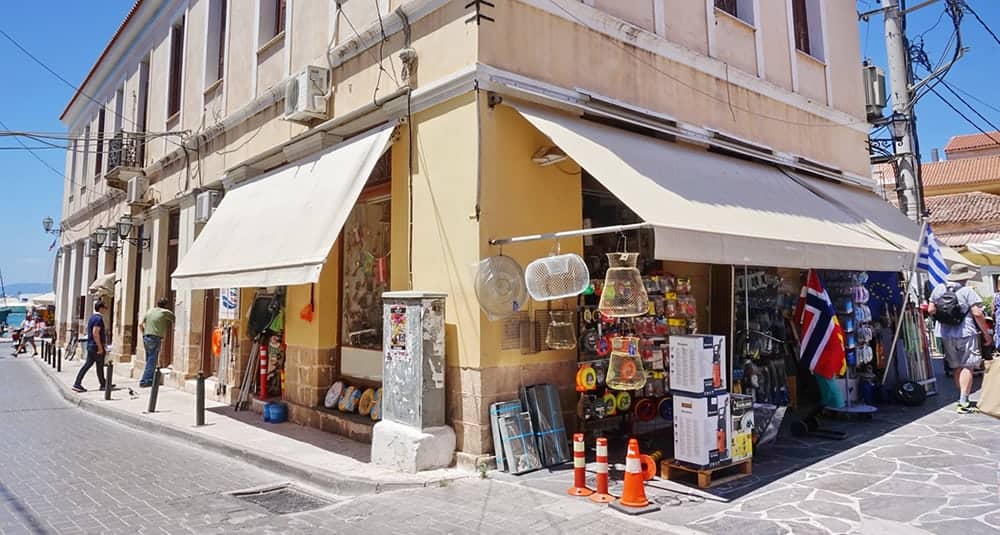 Marmarinos | marine accessories
Marmarinos is a place where you can find everything you are looking for. They mainly specialise in marine supplies & accessories but you can also find a wide selection of fishing gear, scuba masks, paints, electric power tools, wood chippers and much more.
Marine accessories: general purpose pumps, toilet pumps & fittings, life saving equipment, ropes, navigation lights, marine blocks - stainlless steel cables, chains, anchors, fenders, impellers, compasses, charts, batteries, lubricants, nuts & bolts, tools, marine oil, oars, marine paints, flares, anti floulings, oil filters, fire extinguishers, navigations shackles etc etc.
Marmarinos is located at the back of the town hall building, 15 metres from the fish market and the port in Aegina Town.

X. Lada Street 1

,

18010

Aegina town, Aegina island