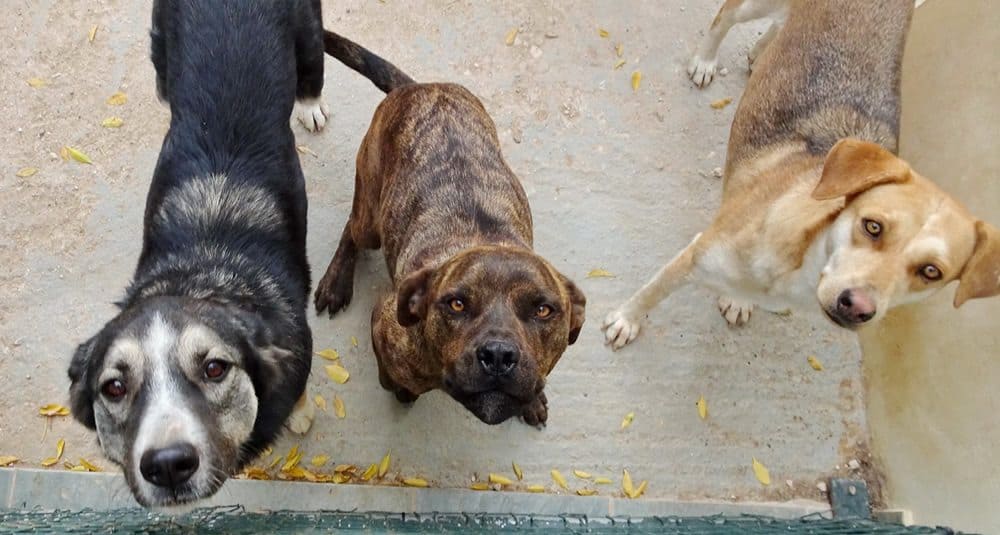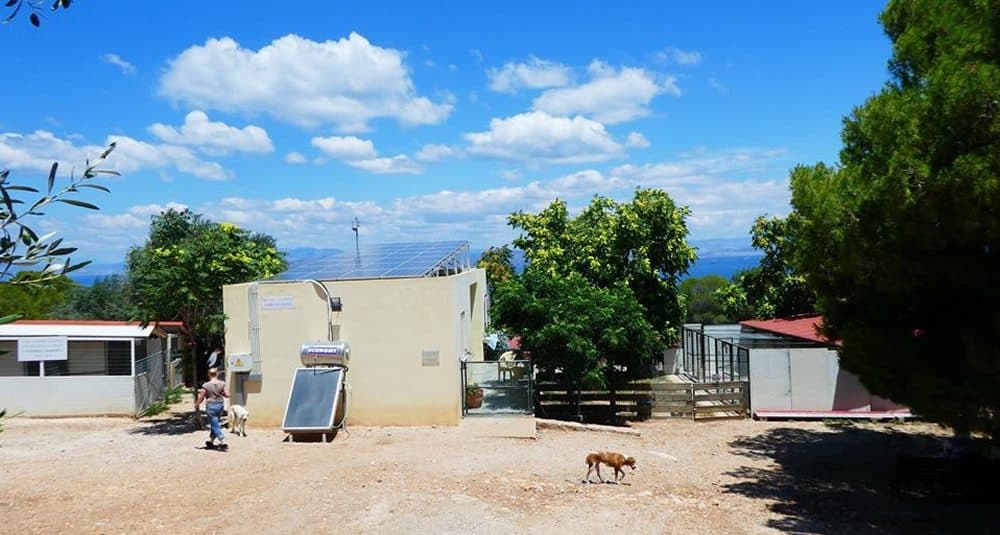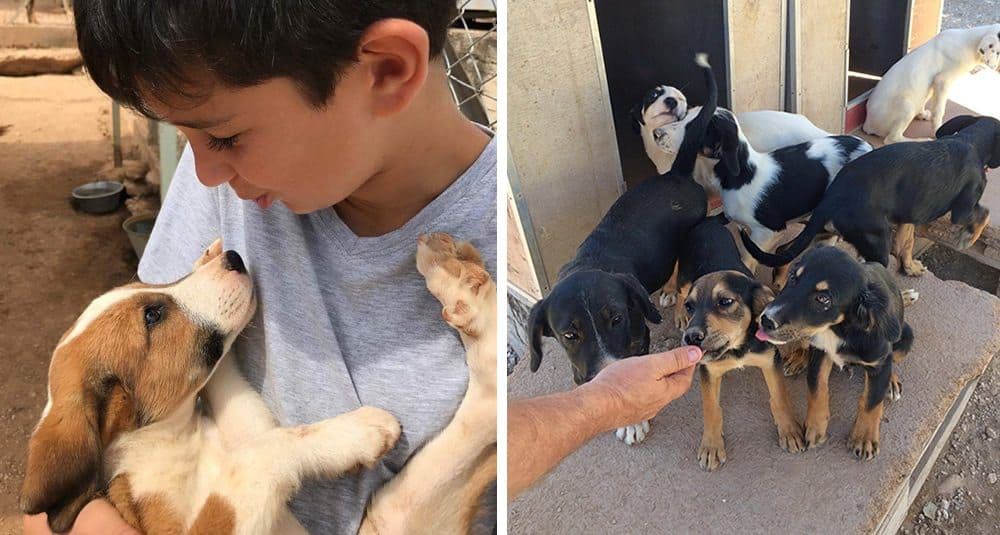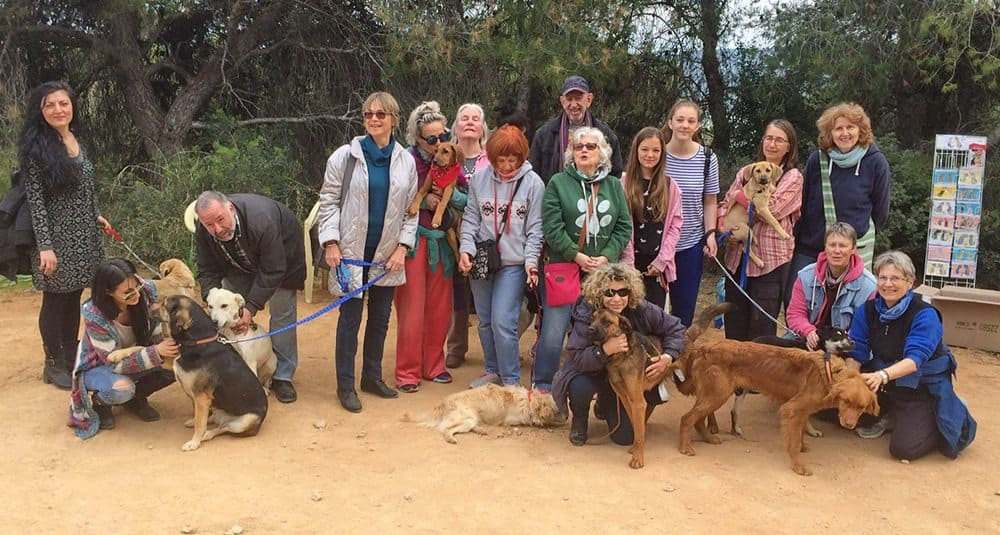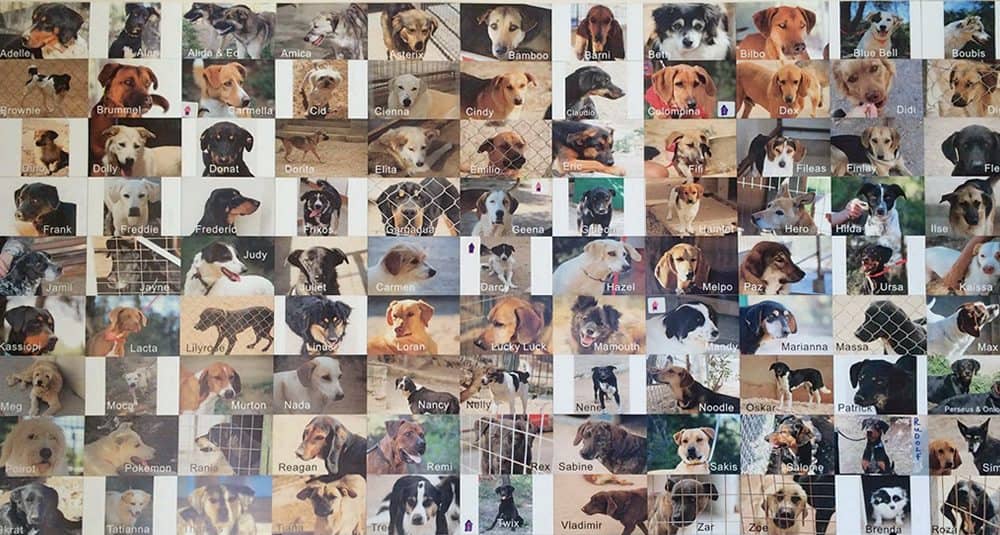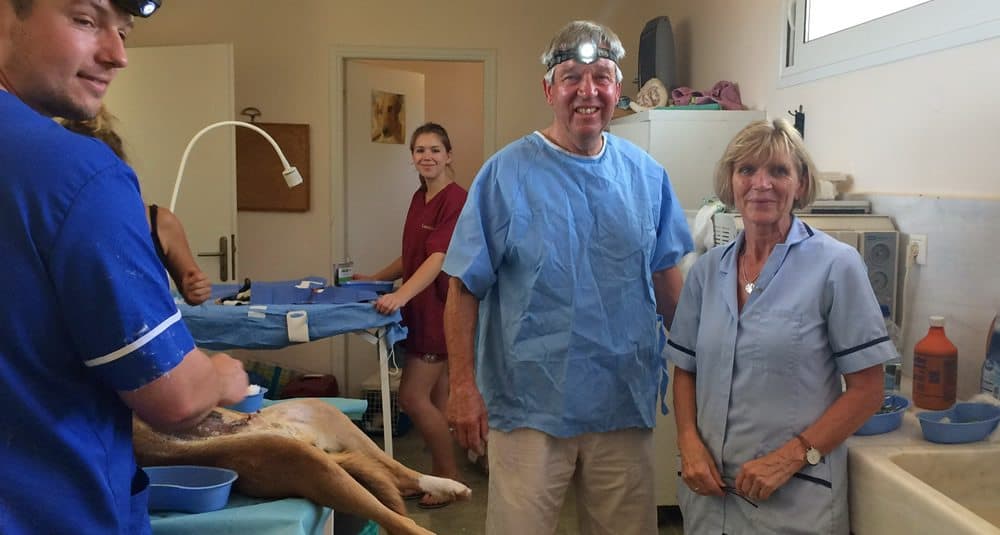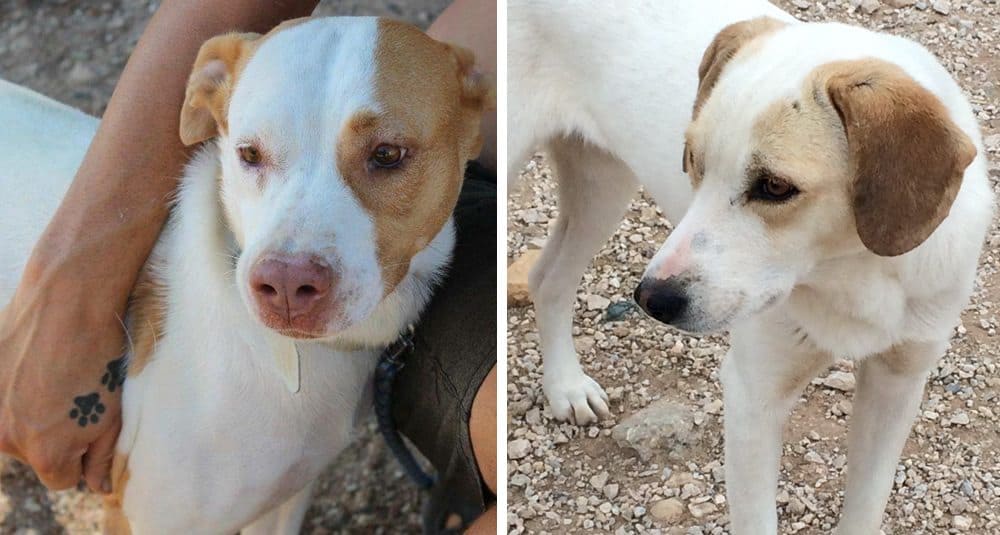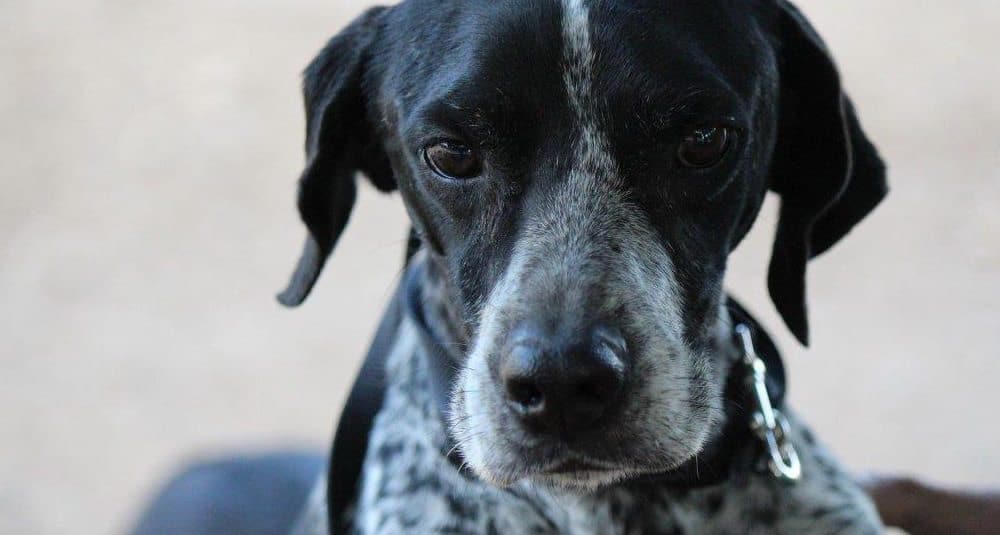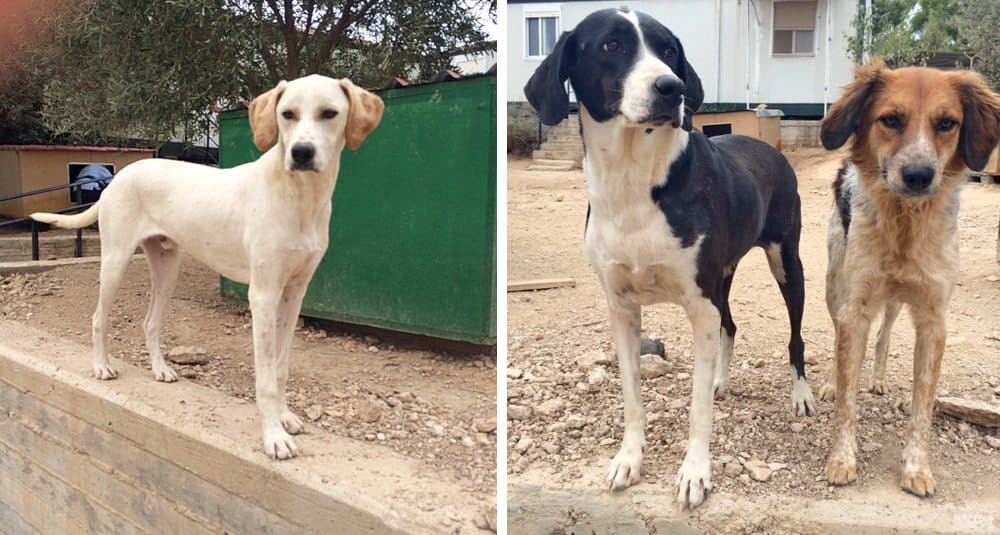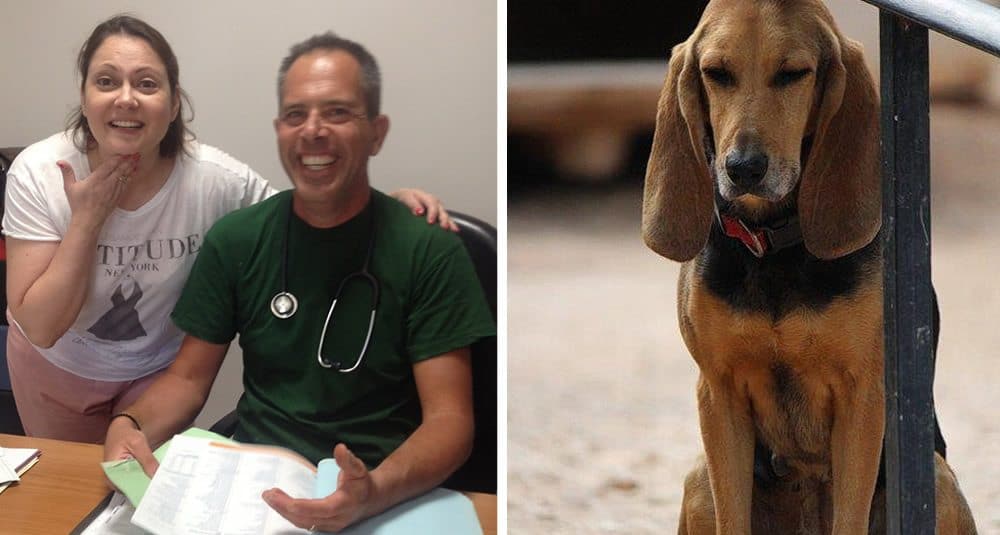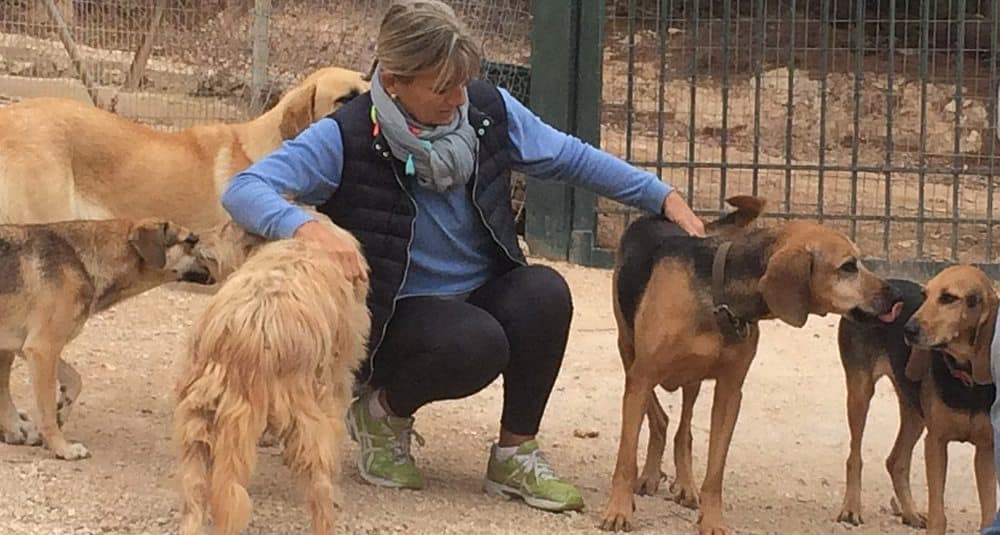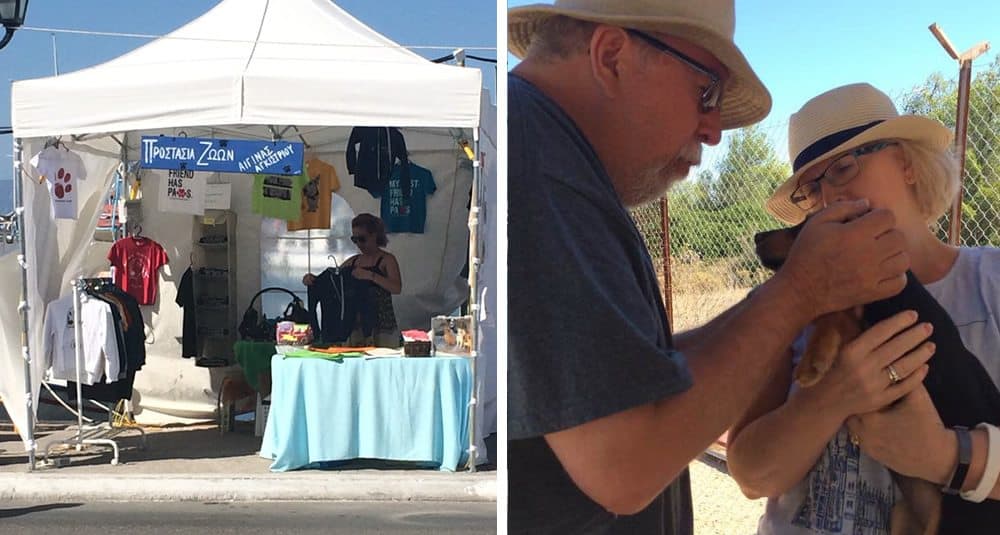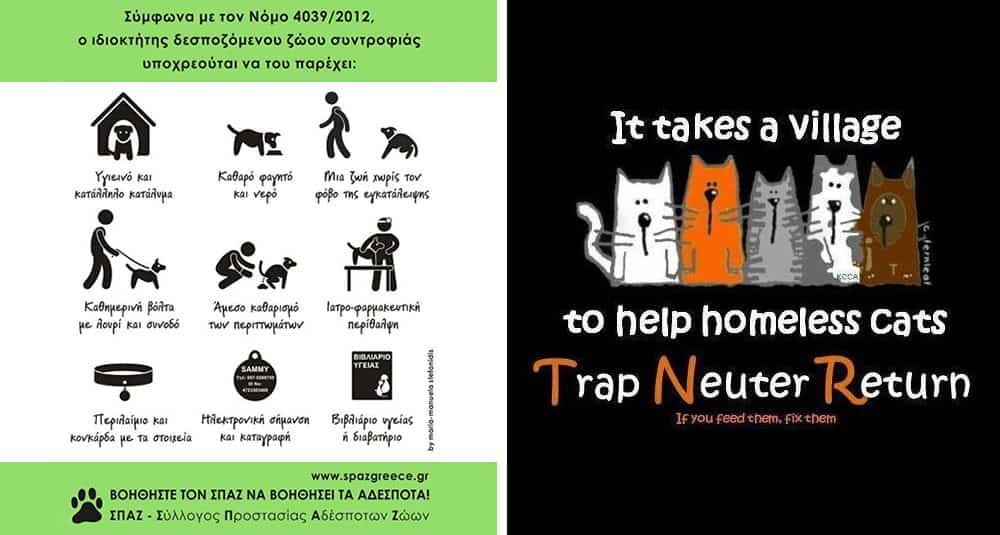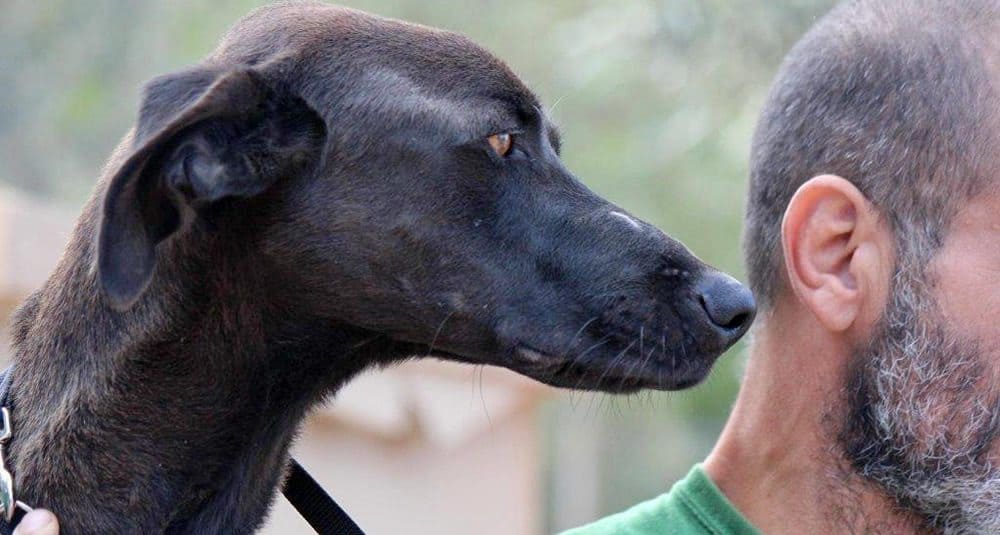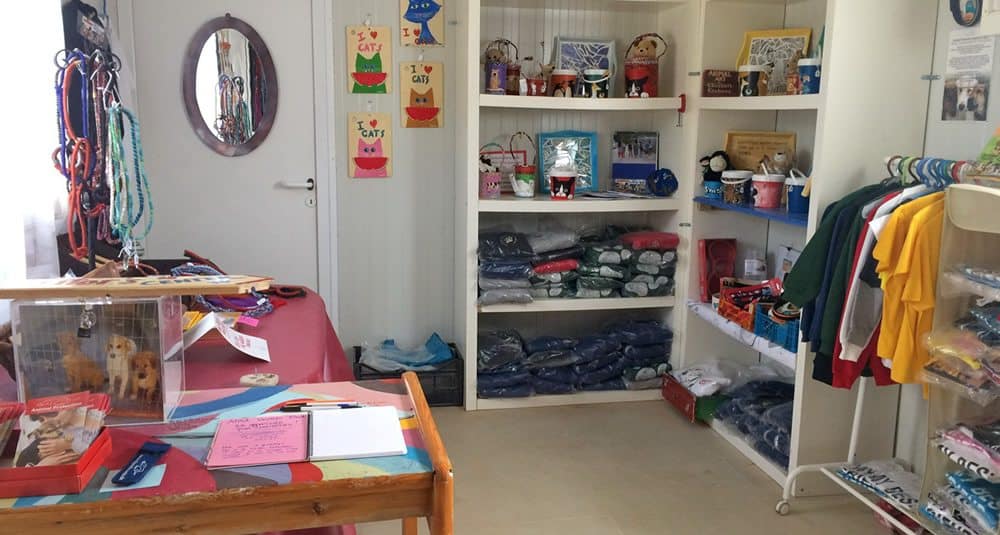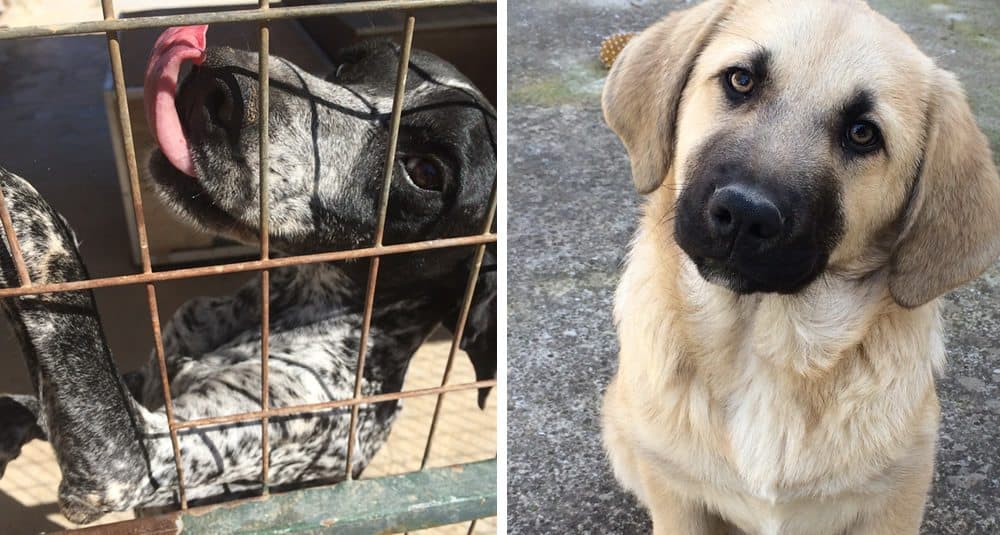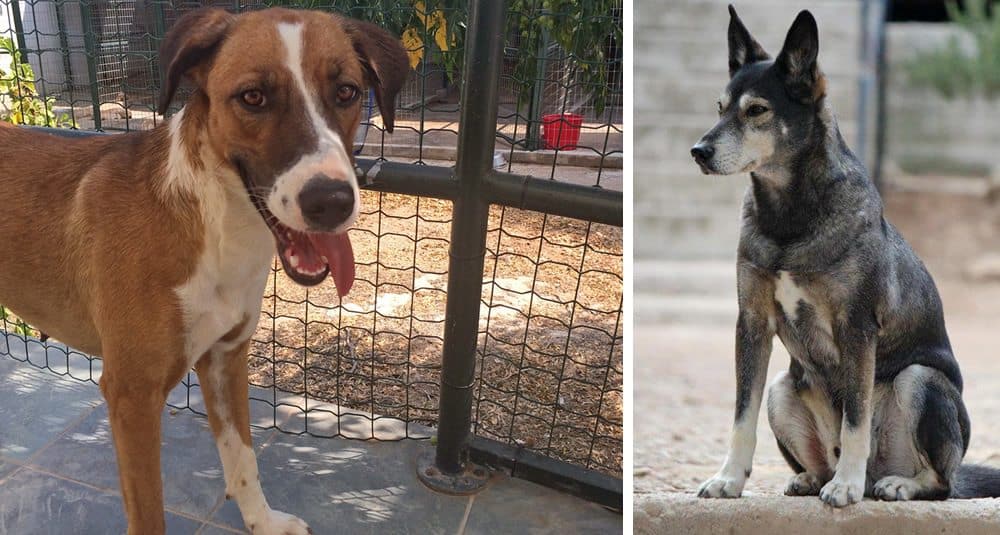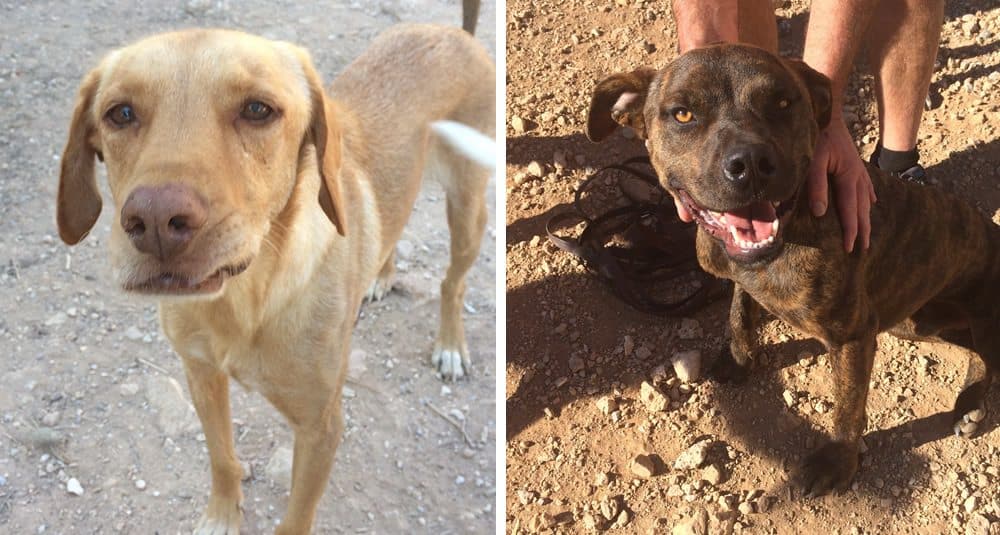 Animal Protection Aegina Agistri
Animal Protection Aegina Agistri (APAA) is a Greek charity founded in 2006 and a founding member of the Panhellenic Animal Welfare Federation (PFO). They operate a private shelter for approximately 100 dogs and a charity shop on Aegina island. They are funded by their members and supporters. Each year they feed, vaccinate, treat and sterilize about 500 dogs and cats. They also run an adoption - and neutering program.
How it all started
In 1996 packs of dogs were running around Aegina town so the mayor gathered some 40 of them and put them in the former prison/ orphanage and asked some local foreign women to look after them, at their own expense. Dogs were fed with donations of vegetables, rice and chicken and volunteers cooked and cleaned every day. Then an official Greek charity was formed in order to apply for funding for a neutering program. That was when a dedicated group of volunteers started looking after the strays of Aegina. The volunteers may have changed over the years, but the commitment to help stray animals has not. The result is that thousands of cats and dogs have been rescued, neutered, homed and/or offered medical treatment since 1996.
Adoptions of dogs
For information on adoptions of puppies or mature dogs, visit their English Facebook page, Greek Facebook page, their German website or contact them by email or telephone.
The shelter staff will be able to help you choose the right dog for you
They will inform you of your rights and obligations as the owner of this dog
By signing an adoption contract (required by law) you agree that the dog you choose will be given parasite control and vaccinated, neutered at the proper age and microchipped with your name.
Neutering program
Neutering program for stray dogs
APAA will cover the cost but they cannot take responsibility for the dog. If you are feeding a stray dog and are able to take it to their vet and look after it following surgery, then they can put this dog on their list. Send an email to elizkou@hotmail.com with your name and phone number.
How you can support Animal Protection Aegina Agistri
You can adopt a dog from the shelter
Help an animal in need
Neuter your companion animal and encourage your friends to do the same. Neutering not helps to decrease the number of strays, it will also keep animals healthier.
Help Animal Protection financially:

Sponsor a dog for 30 euros per month and improve the life of one dog at the shelter (visit the Facebook page for more information) You can visit the shelter and walk the dog and get to know it. Some dogs really need friends 🙂
Become a member of the Circle of Friends for 50 euros per year
Donate any amount into their Alpha Bank account
Donate any amount through Paypal
Donate dog and cat food and medicine (get in contact for more specific information)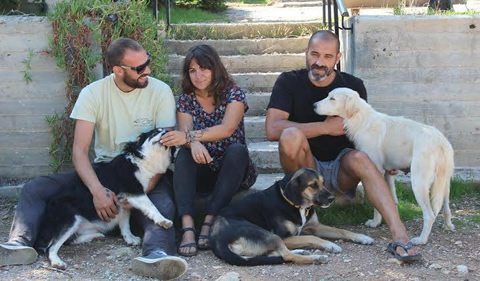 Dog shelter management
The Dog Shelter is managed by a three employed staff
Elena Foudouki - shelter administrator
Andreas Founourakis - shelter manager
Vangelis - assistant to shelter manager
(picture from left to right: Vangelis, Elena & Andreas)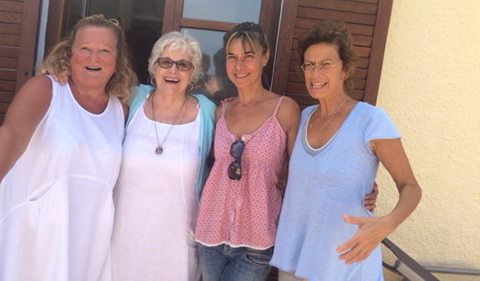 Charity management
The charity is managed by the below committee
Irini Molfessi - President
Vice-President - Katerina Athanassiou
Treasurer - Karin Adrio-Appel
Secretary - Elizabeth Koubena
(picture from left to right: Karin, Elizabeth, Katerina & Irini)

Frequently asked questions
I've found a dog on Aegina what can I do?
Lizzy
2017-11-24T11:10:31+00:00
First, check with your neighbours to see if the dog has an owner. If the dog looks healthy and is friendly, it is possible it has a home. It is also possible it has been newly abandoned. This makes it a stray dog, which means the municipality is responsible. Unfortunately, the municipality has no resources to help you with this dog. APAA is a private charity, funded by donations, which runs a dog shelter on Aegina, but it is not responsible for the strays, nor obliged to take them in. If we can help, we will, but most of the time, the dog shelter is full. (Some people think the municipality pays us to take in dogs, but this is not true.)
So what can you do….
Well, if the dog appears hungry and thirsty, give it food and water.
Take a photo of it and send it to APAA, who can post it and see if an owner can be found.
Let the dog stay in your area; alert the neighbours that you are feeding the dog; try to find it a new home if you cannot give it one. APAA can help you by posting the information.
If the dog appears ill, wounded, starving or on the edge of collapse, contact APAA and ask if you can bring it to their official shelter vets in town – Giannis Basdalvanos and Despina Papachroni. APAA will help as much as possible to get the dog medical attention. We cannot promise to take it to the shelter, but it will be considered after an assessment is made by our vets.
If you find puppies, please try to help them. If they are old enough to eat by themselves, give them food and water, and shelter. Post a picture to APAA and ask for advice. If they need medical help, bring them to a vet; contact us and we will try to to help. It is difficult for APAA to take the puppies as they can carry diseases with them that can infect an entire dog shelter, so a quarantine period is always required (preferably in a foster home- hopefully yours) before APAA can agree to take them. If we can't take them, we will post them and try to help you home them. Abandoned puppies pose an enormous problem for all of us and that is why APAA runs neutering programs and encourages all Aeginiteans to neuter their dogs, female and male. (By the way, it is against the law to abandon dogs.)
Animal emergencies Elena +30 6972 921 110 or Andreas +30 6981 218 009 General information APAA Information Centre & Charity shop Pan. Irioti Street 67 18010 Aegina Telephone: (+30) 22970 27049 shop hours only) Daily opening hours: 10.00 to 13.30 (except for Sundays) Treatment of sick animals Aegina Vet Clinic: +30 22970 24942 In case of emergency: Despina +30 6944 477 337 Giannis +30 6944 444 857 (APAA cannot cover the cost unless you make arrangements with them first ) Reporting animal abuse situations police +30 22970 22100 To complain about stray animal situations: Sophia Hatzinas working at the municipality of Aegina +30 6948 262 486
General information, especially for neutering and sponsorship programs Elizabeth Koubena: elizkou@hotmail.com
18010
Aegina town, Aegina island
Προστασία Ζώων Αίγινας-Αγκιστρίου Animal Protecten Aegina - Agistri Alpha Bank AG (Greece) IBAN: GR5401401610161002002005793 BIC: CRBAGRAA Deutsche Bank AG (Germany) Frankfurt BLZ 500 700 10 KONTO 177 61 7800
Animal Protection Aegina Agistri is a Non Profit Animal Charity Registered in the First Instance Court of Piraeus No. 4432/14.04.2006