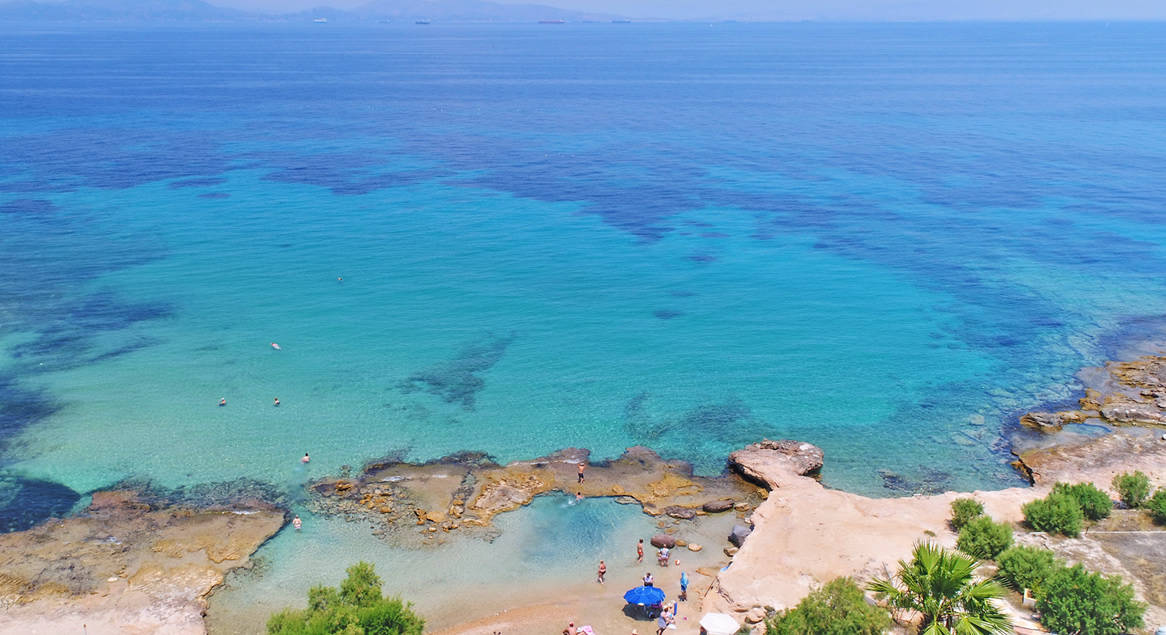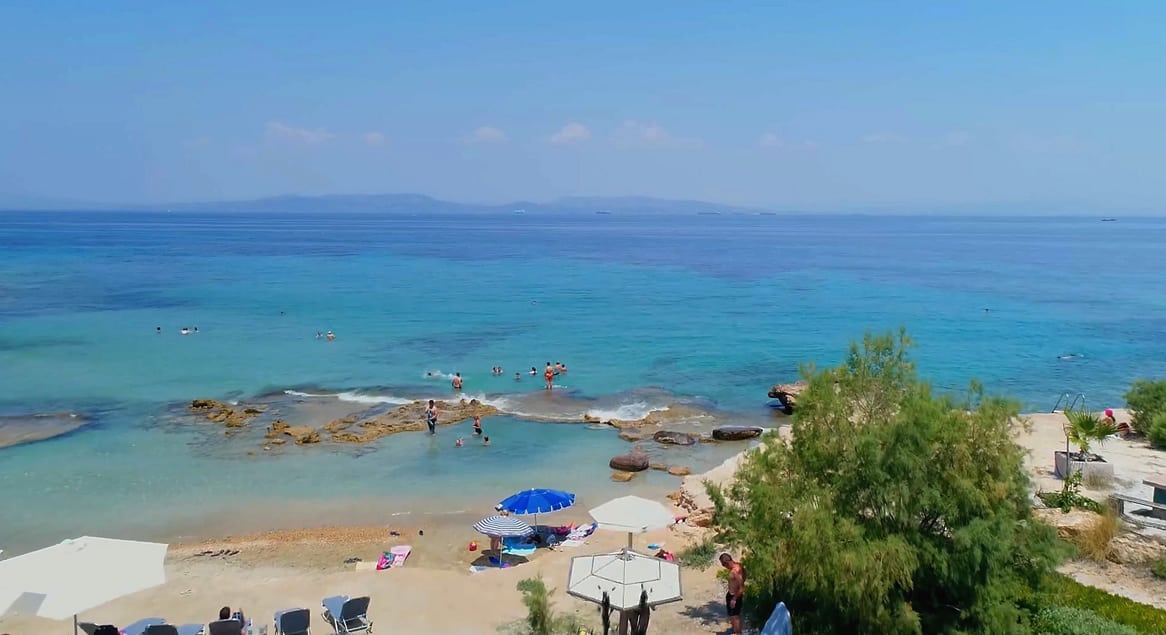 The beachhouse apartments
The Beachhouse apartments are uniquely located on a stunning little beach at the north side of Aegina island with view towards Attica on the mainland. The 8 spacious 2 room apartments are ideal for a relaxed beach vacation, recharge your batteries holiday weekend or are perfect to host your retreat.
Your self catering holiday accommodation is just a step away from the idyllic beach in front with crystal clear waters. It looks like a naturally formed sea pool perfect for swimming and snorkeling. You will find a lounge area and sunbeds at the beach.
At the Beachhouse Apartments you will wake up to a stunning sea view over the Saronic Gulf and fall asleep to the sound of waves.
Our apartments:
Seafront Apartments (3 units)
Sleeps two adults + one child
1 Located at the front of the building on the first floor & 2 at the ground floor
One bedroom with 3 single beds (90 cm x 190 cm)
Separate kitchen with dining area or
One bedroom with 2 single beds (90 cm x 190 cm)
Separate kitchen with dining area + one single bed (90 cm x 190 cm)
Seafront Family Apartment (1 unit)
Sleeps two adults + two children
Located at the front of the building on the first floor
One bedroom with:
1 double bed (150 cm x 190 cm) &
1 bunk bed for 2 kids (90 cm x 190 cm) &
dining table
Separate kitchen to make simple meals
Bathroom with small bath / shower and toilet
Balcony at the back with view towards our garden area
Balcony in front of bedroom with panoramic seaview
Side Seaview Apartment | 3 persons (3 units)
Sleeps two adults + one child
2 Located at the side of the building on the ground floor and 1 on the first floor
One bedroom with:
2 single beds (90 cm x 190 cm) &
separate kitchen with dining table + single bed (90 cm x 190 cm) or
One bedroom with:
3 single beds (90 cm x 190 cm) &
separate kitchen with dining table
Kitchen equipped to make simple meals
Bathroom with shower and toilet
Side Seaview Family Apartment | 4 persons (1 unit)
Sleeps two adults + two children
Located at the side of the building on the first floor
One bedroom with:
1 double bed (130 cm x 190 cm) &
1 bunk bed for 2 kids (90 cm x 190 cm)
Separate kitchen with dining table + single bed (90 cm x 190 cm)
Kitchen equipped to make simple meals
Bathroom with shower and toilet
Garden area
The Beachhouse Beach Bar
Gallery