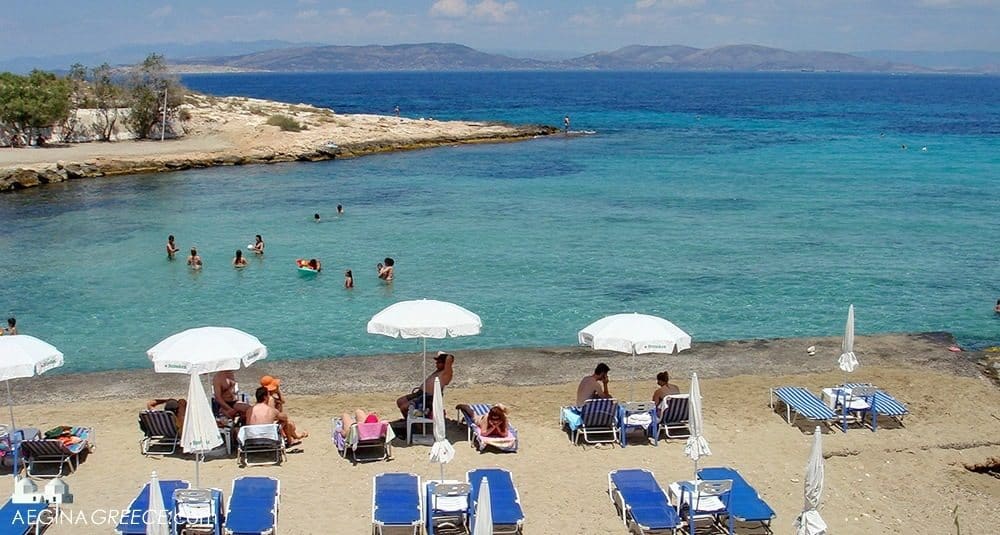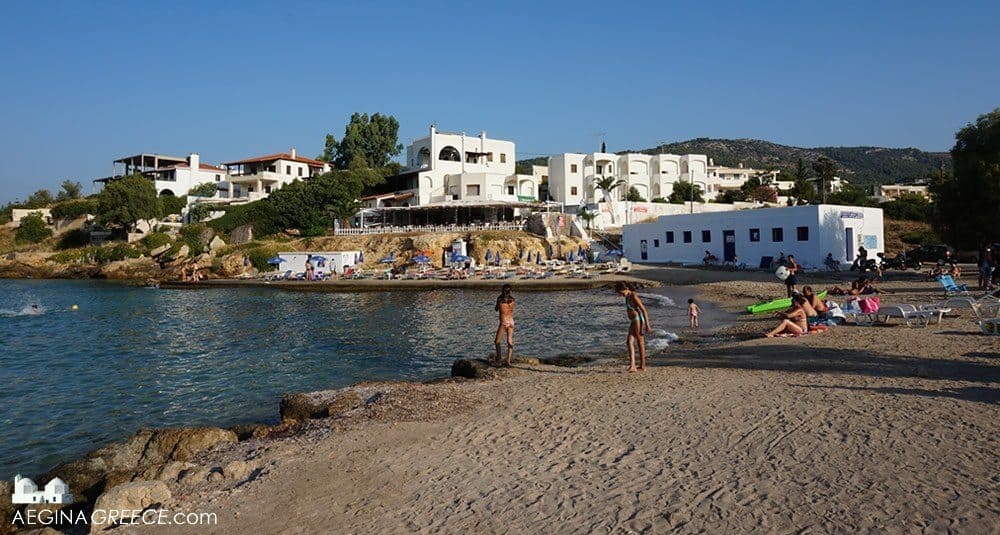 You will find the Loutra beach just a few minutes outside the port of Souvala. The sandy beach is located in a natural formed creek and is serving the people living in Souvala and direct surroundings. The water is shallow, perfect for small kids. It is a real family beach, you will see young and old enjoying swimming and playing in the turqoise blue waters.
On the right side on the upper level of the beach you will find a beach bar, renting out sundbeds and umbrellas. From the terrace of the beach bar you can experience a fantastic view and you can sit nicely in the shade while enjoying your drink and food. FREE wireless internet available.
Opposite the sunbeds of the beach bar you will find the sunbeds of Hotel Xanthippi. If you are staying at Xanthippi you will have your sunbed and umbrella for FREE waiting for you.
The beach got his name from the natural spring that was found there. The small concrete "box" right on the beach is a souvenir from the time when people went there to take a spring water bath in the small bath house. Unfortunately the spa has dried up and the bath house has been closed for years now waiting for a new destination .... Every vear, the old building is repainted to hide the graffity that is put on in wintertime.
A small walking path is connecting the Loutra beach with the port of Souvala. When you arrive at the port of Souvala walk in the direction of the nearest taverna. On the left side from that taverna you will find stairs leading to the small walking path going to the Loutra. It is a 3 minute walk. If you are coming by car, next to the beach you will find a small parking area.
More beaches on Aegina island
Akrogiali | Agia Marina beach
Lizzy
2016-06-15T13:38:29+00:00
18010
Souvala | Agii, Aegina island