yachting, sailing & boat trips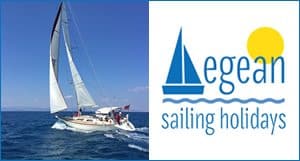 Make memories in magical Greece. Enjoy luxury and relaxation while exploring the magic of Greece and the Greek islands. Our captains are permanent skippers with expert knowledge, allowing you to sit back and soak up the Aegean Sea and enjoy all of its treasures. Our base is Aegina island.
Your one - stop - shop for all your yachting needs! The concept of Aegina yacht services is straightforward. Whether it is maintenance, or a large repair job. Aegina Yacht Services is where you will find what you need.
Marmarinos is a place where you can find everything you are looking for. They mainly specialise in marine supplies & accessories but you can also find a wide selection of fishing gear, scuba masks, paints, electric power tools, wood chippers and much more.
Join an excursions or hire the boat with your friends. Orrganized boat excursions. Enjoy the sun & sea of Aegina Island. The One Day Cruise will take you to beautiful spots to swim and snorkel!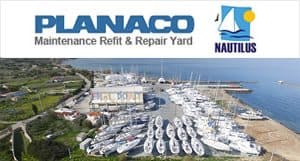 PLANACO maintenance refit and repair yacht yard. A highly sophisticated support and maintenance unit for vessels of any type and at a safe place to stay. In NAUTILUS Aegina shop, you can find everything for the maintenance and refit of your boat in competitive prices with expert advise.