yachts services & repairs
Your one - stop - shop for all your yachting needs! The concept of Aegina yacht services is straightforward. Whether it is maintenance, or a large repair job. Aegina Yacht Services is where you will find what you need.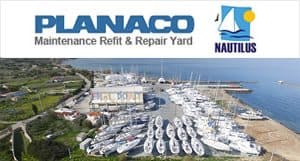 PLANACO maintenance refit and repair yacht yard. A highly sophisticated support and maintenance unit for vessels of any type and at a safe place to stay. In NAUTILUS Aegina shop, you can find everything for the maintenance and refit of your boat in competitive prices with expert advise.