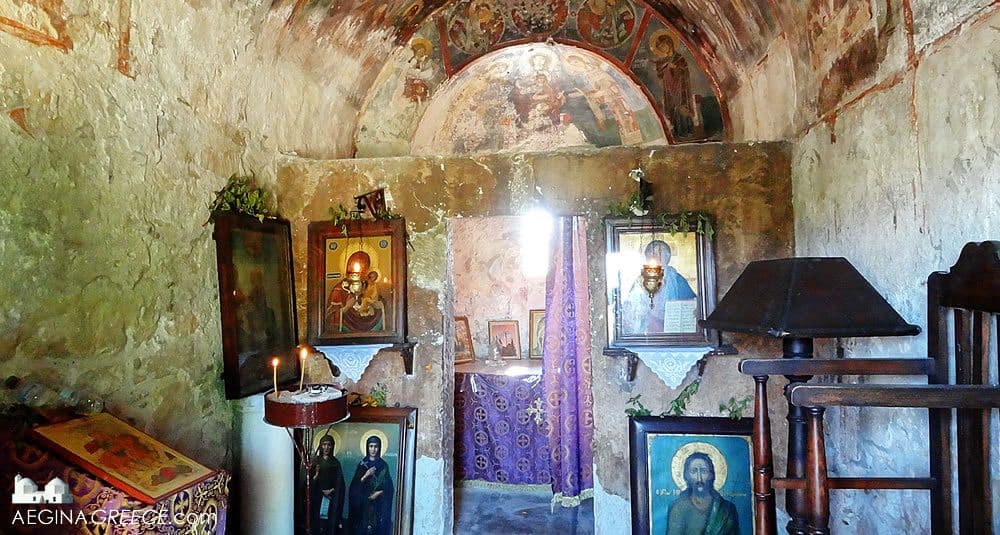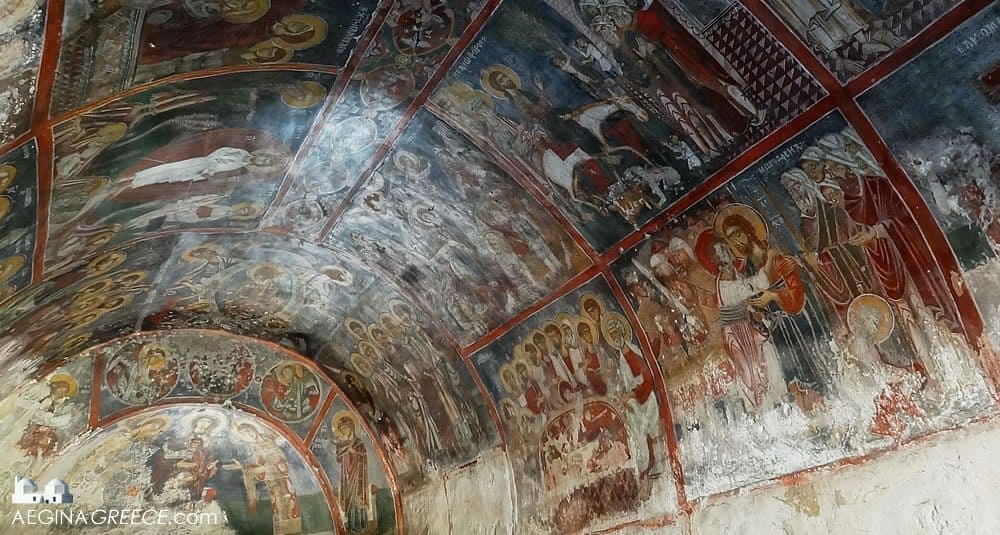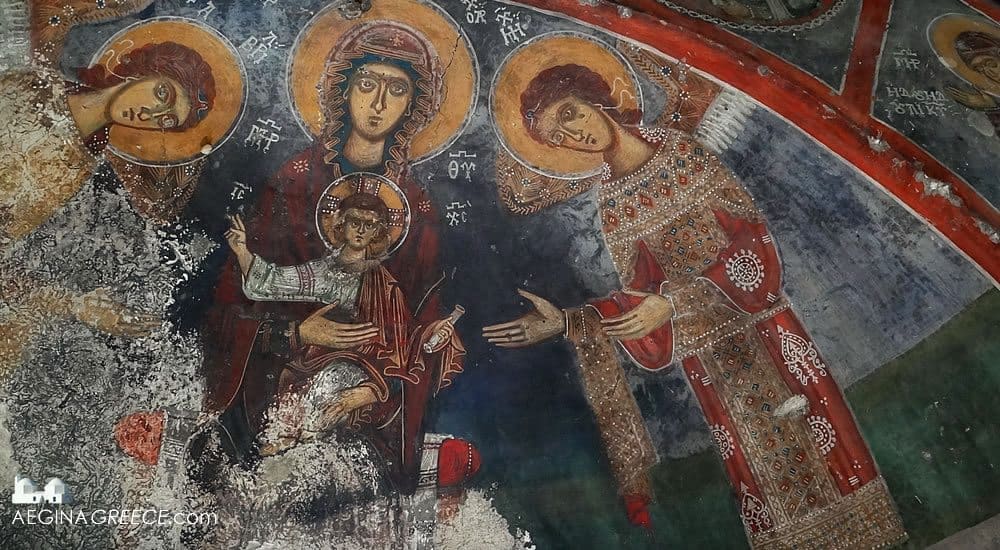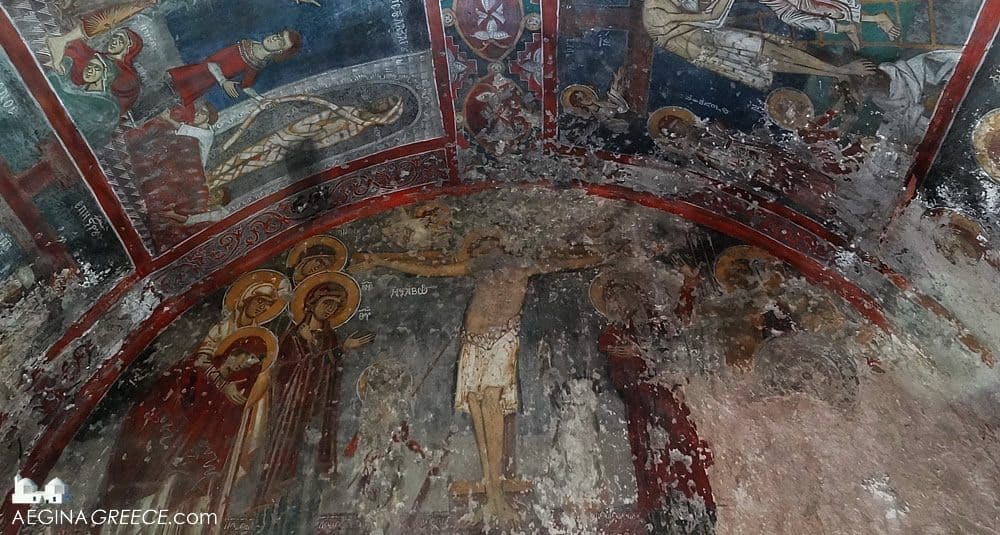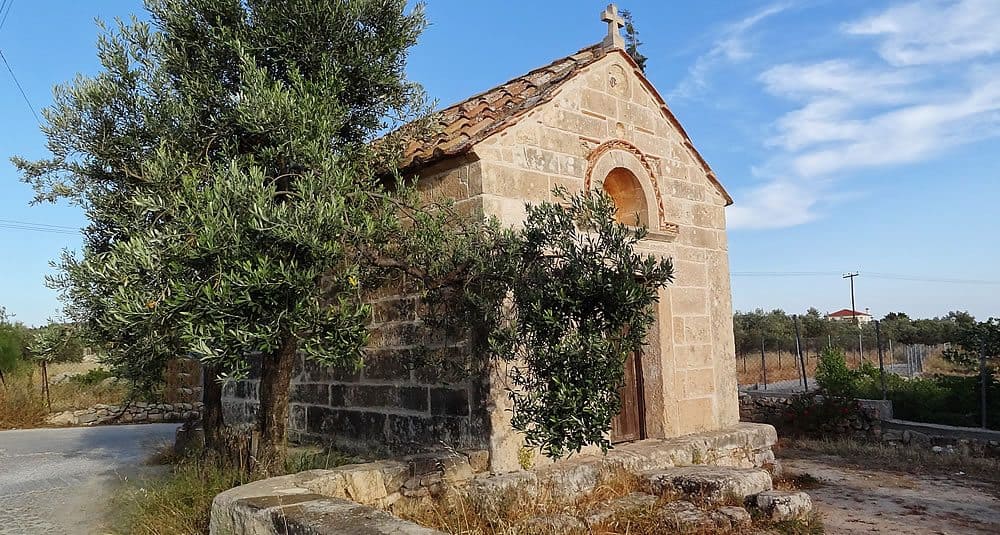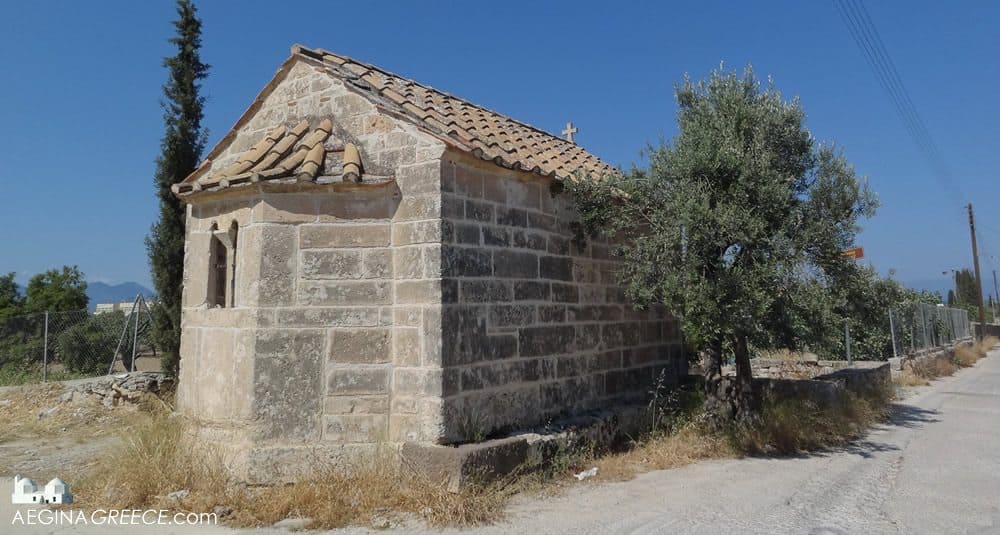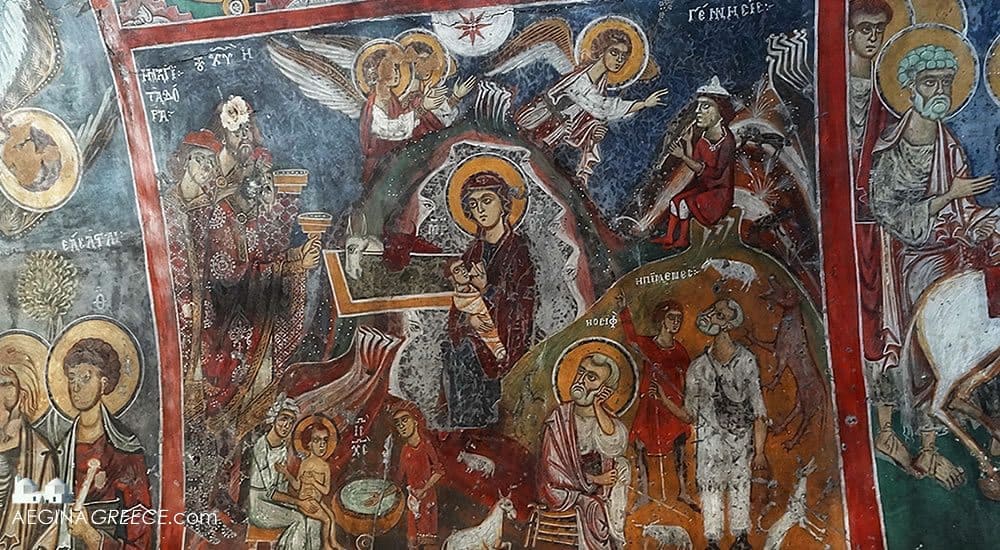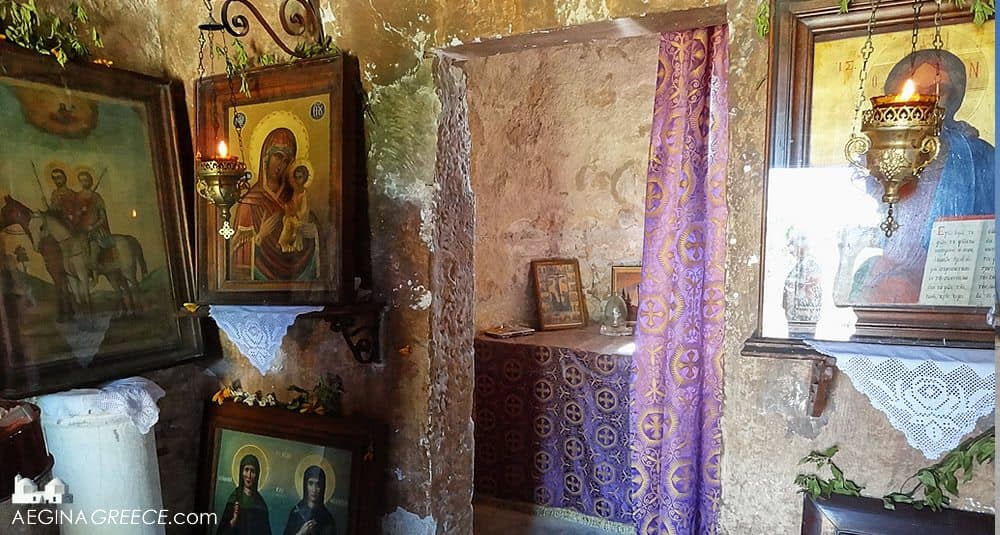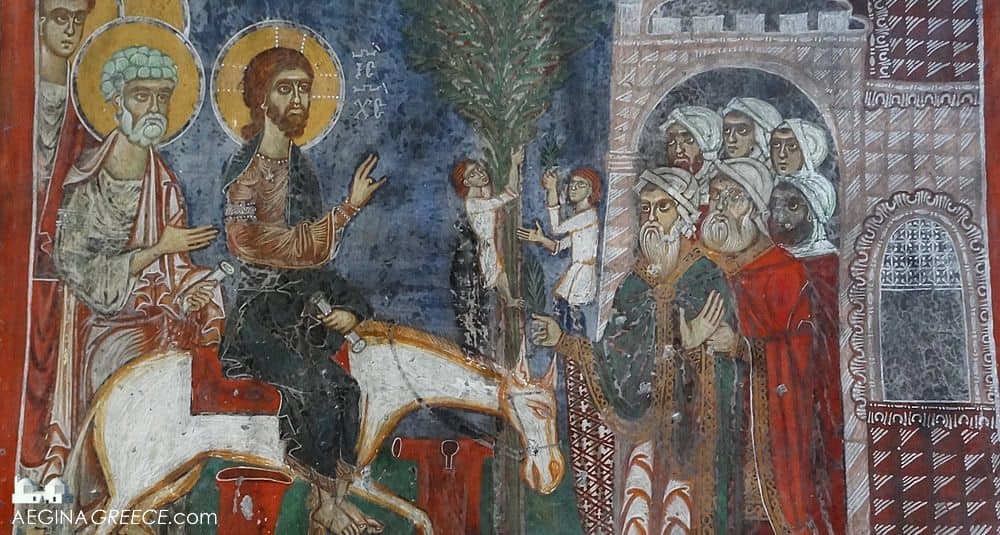 Omorfi Ekklisia - Όμορφη Εκκλησία – "Beautiful Church"
This Byzantine church is dedicated to the Saints Theodoroi
Text by Louise O'Brien
Description:
Omrfi Eklisia is an aisleless barrel-vaulted church made of large dressed square blocks of poros stones of uniform size. The podium around the building, the dressed masonry, and the simple but unusual two-light window in the sanctuary, show that the church was built in the late twelfth century, just before the Frankish conquest.
Location:
Kipseli north of Aegina town - Between Agii Asomati & Kipseli.
Special interest:
The inscription carved in a poros block in the west façade refers to the fact that a renovation of the church took place in 1289. The inscription refers to the Byzantine emperor Andronikos 1 even though at this time the island was under Latin rule. The interior of the church is lavishly decorated with wall paintings. It is worth noting that here in the Nativity above the vault is one of the very few depictions of the Panaghia Galaktotrophousa (the Virgin Breastfeeding) in Byzantine art, this is set in a cave, the edges of which incorporate birds eyes.
How to see:
You can call Katerina Chaldaios - telephone: 22970-71508 - to make an appointment to visit the church.
Feast day:
On the first Saturday after Clean Monday – church dedicated to the Saints Theodoroi.
Source: Byzantine Aigina (2005), C. Pennas, Athens, trans: David Hardy
18010
Kipseli, Aegina island