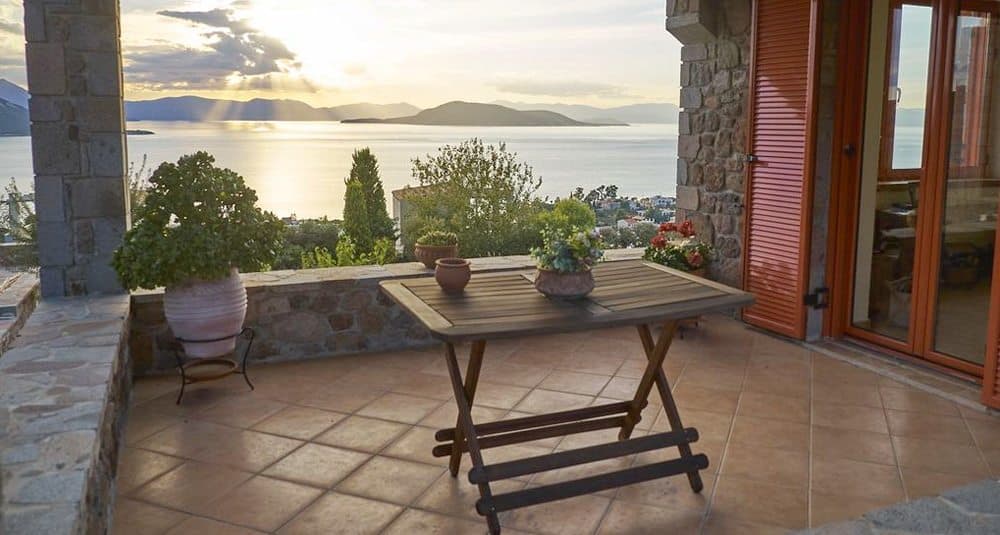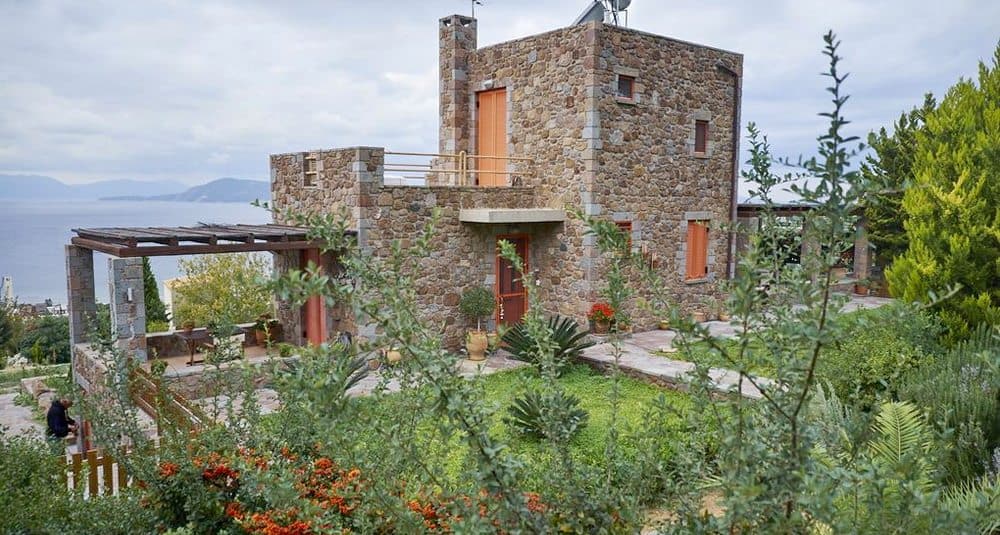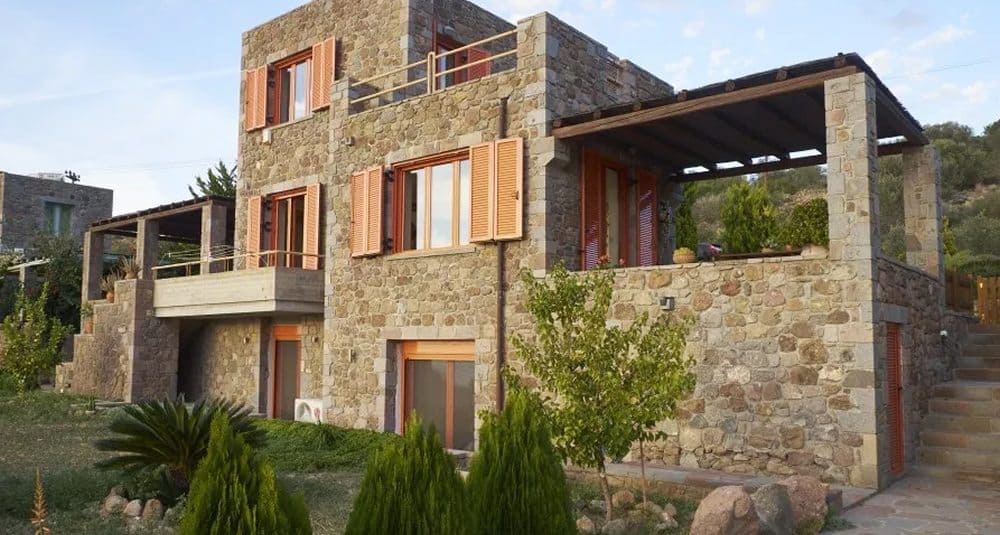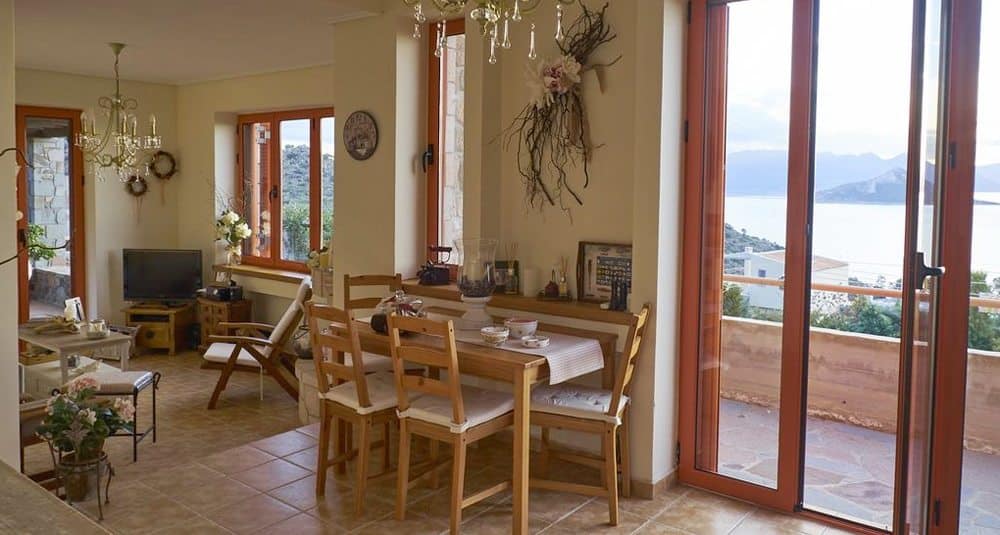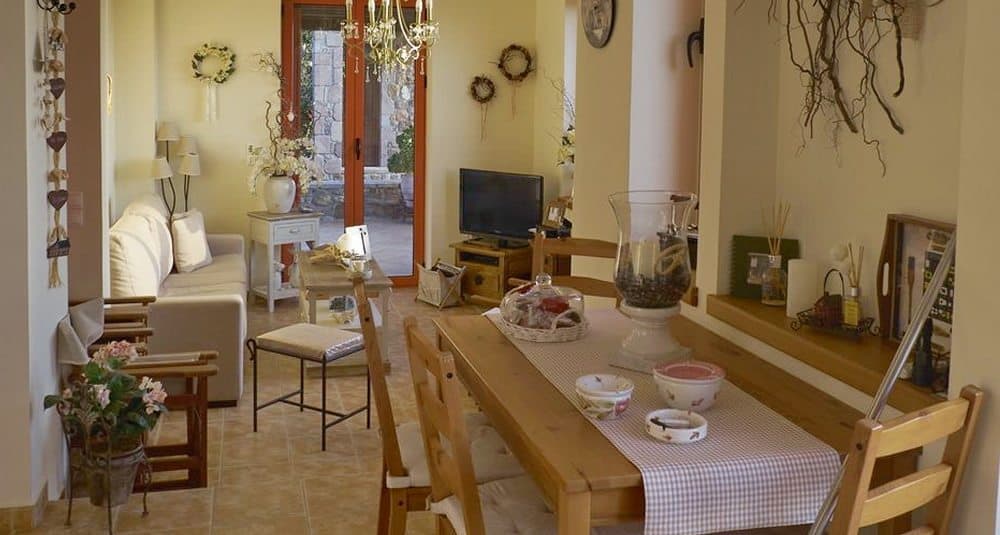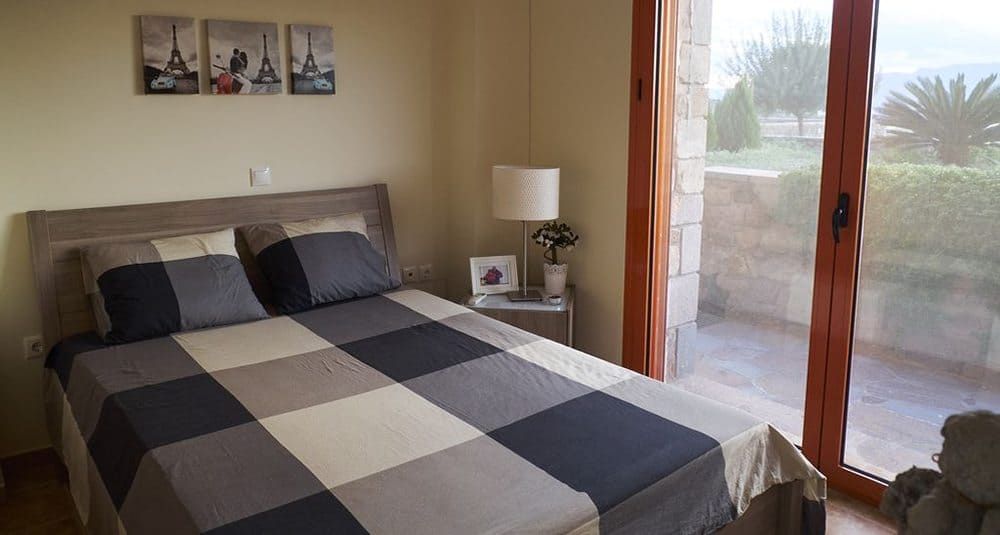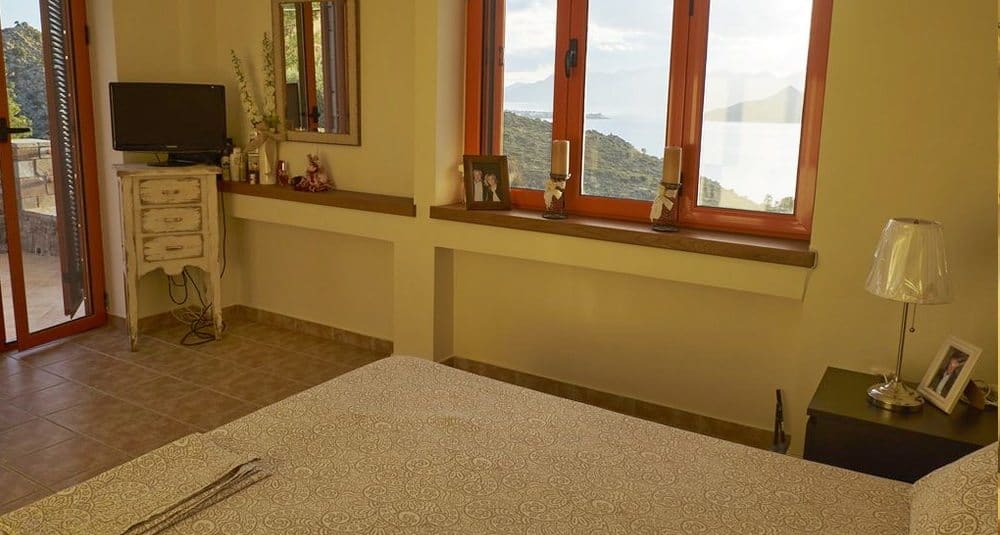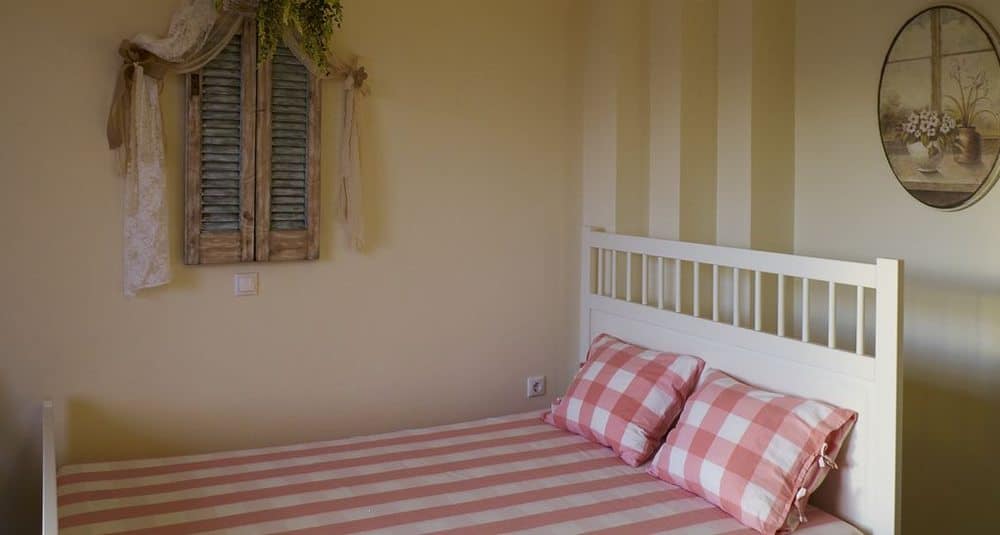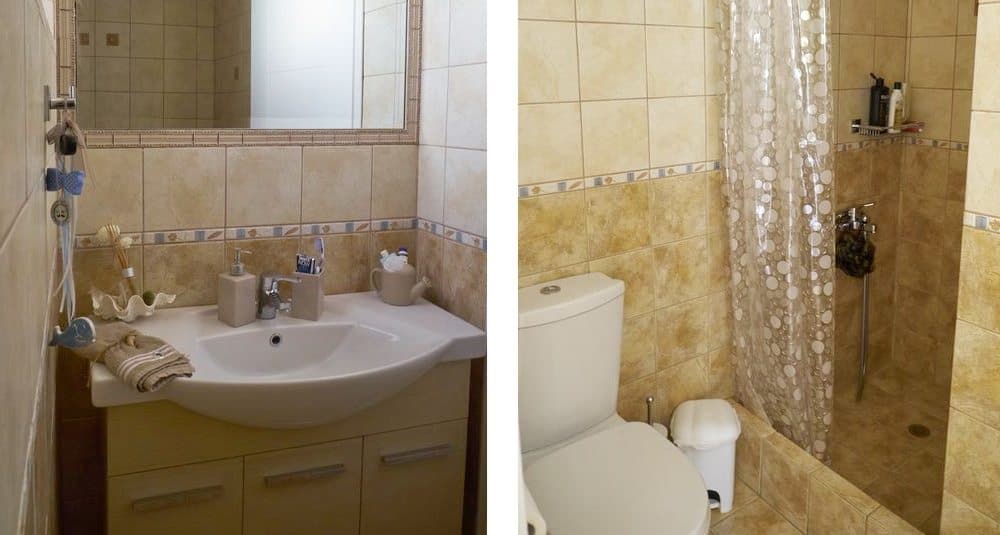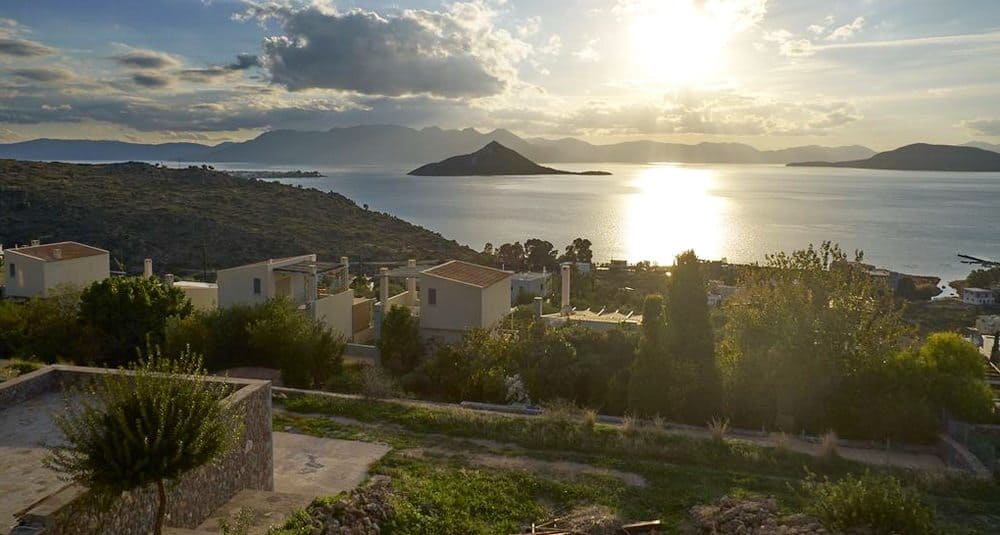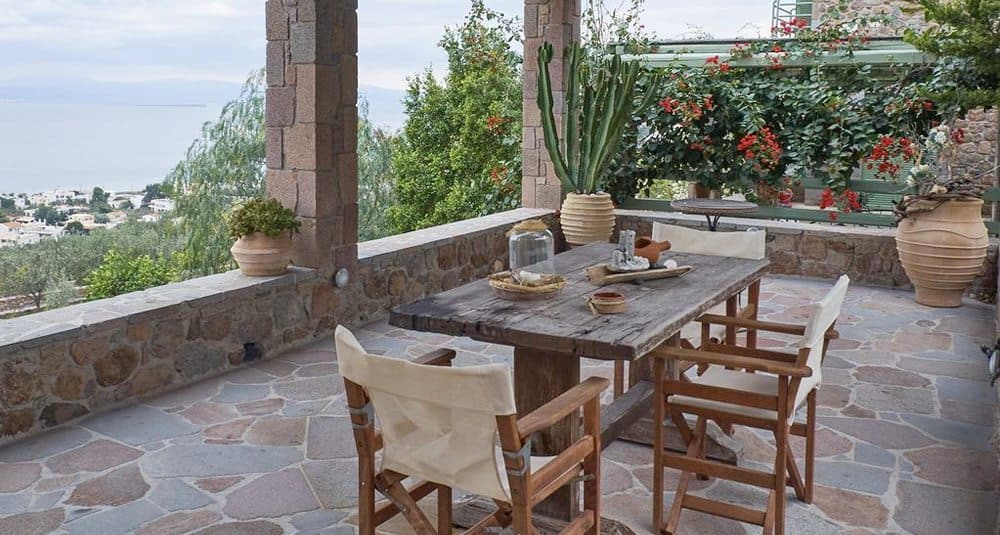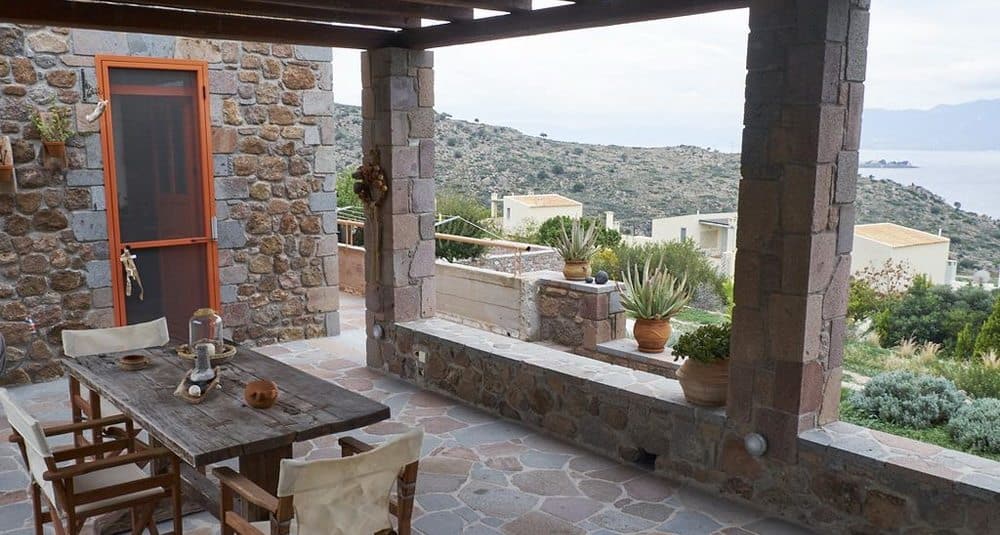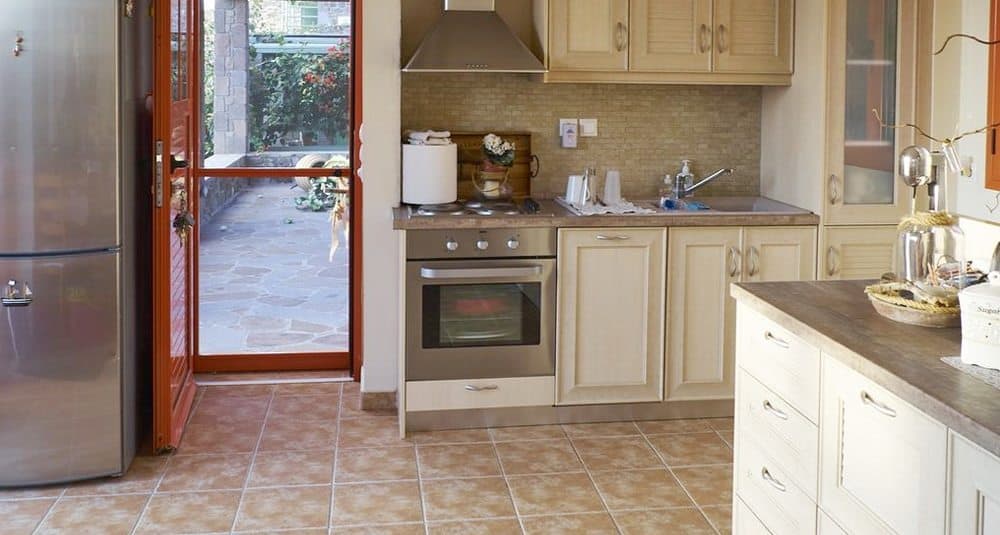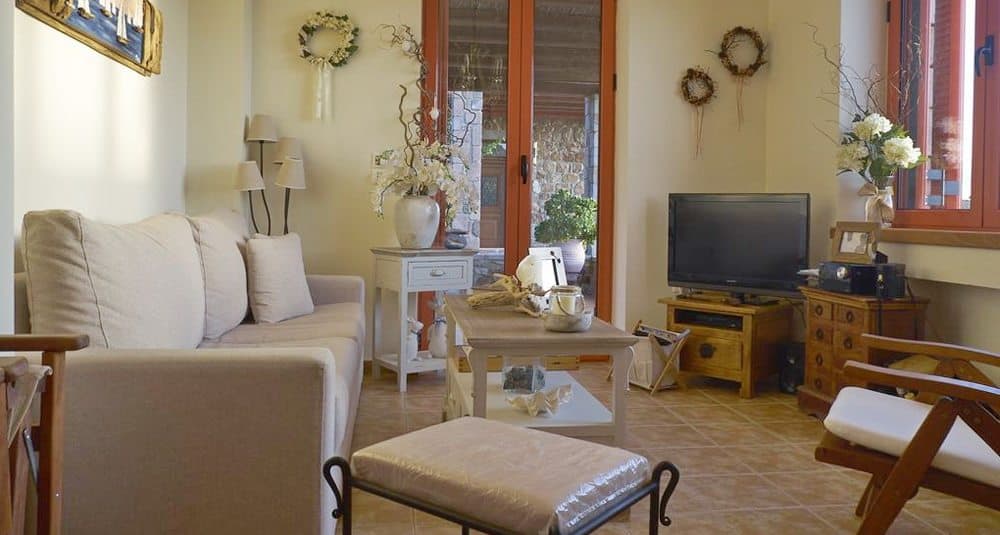 Petra Villa | Marathonas | Aegina island
Petra Villa is a unique stone built vacation home with panoramic seaview in Marathonas on Aegina island. A villa where you can enjoy the holidays of their dreams. "Petra" in Greek means stone, that's why the name was chosen. The villa sleeps 6 persons and has Wi-Fi.
Panoramic seaview villa
Situated in Marathonas, in the southwest part of Aegina island, it is only 10 minutes away from the main port in Aegina town. Marathonas boosts a great view towards the Peloponnese. Bakeries, super market as well as seaside restaurants can be found within a stone's throw from Petra Villa.
Comfort and tranquility
If comfort and tranquility is what you are looking for, Petra Villa is the place that suits you the most. Surrounded by a very beautiful garden and three stone made spacious balconies, its sea view is literally breathtaking. Needless to say, nothing can disturb the magic sea view as the house is built on a hill high above sea level. There you will be enjoying cinematic sunsets as well as peaceful nights while listening to the waves and watching the lighted fishing boats in the water. During the summer, when the sky is clear, you will be able to see as far away as the northern coast of Peloponnese.
Features
The vacation villa also features a three spaced private parking lot. It has three spacious, double bed, elegantly decorated rooms, one of which is a master bedroom. The house includes two bathrooms and a fully functional kitchen, equipped with all the necessary electrical appliances. The living room has a fireplace and a large window with a great view of the sea.
For families with kids or groups up to 6 people
Petra Villa is highly recommended for families with children as well as groups of young people. Unfortunately, it is not eligible for people with special needs as it consists of three floors and it has quiet a few stairs.
Facilities
Floor Area: 120 sq. ft.,
House Rules: max. occupancy: 6, non smoking only, pets considered, children welcome
General: air conditioning, fireplace, garage, hair dryer, internet, iron & board, parking, telephone, towels provided & tumble dryer
Kitchen: coffee maker, dishwasher, kitchen, oven & fefrigerator
Bathrooms: 2 bathrooms
Bathroom 1: toilet and shower enclosure
Bathroom 2: toilet and shower enclosure
bedrooms: 3 bedrooms, sleeps 6
Master Bedroom: 1 double bed
Bedroom 1: 1 double bed
Bedroom 2: 1 double bed
Entertainment: books, DVD player, satellite / cable, stereo & television
Outside: balcony, boat & garden
You can find the best prices on the website of the villa
18010
Marathonas, Aegina island