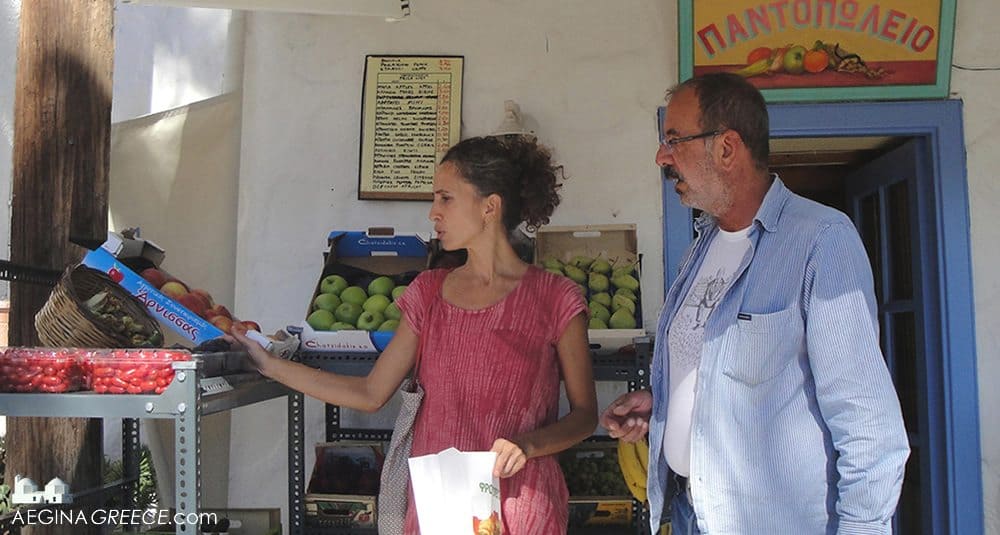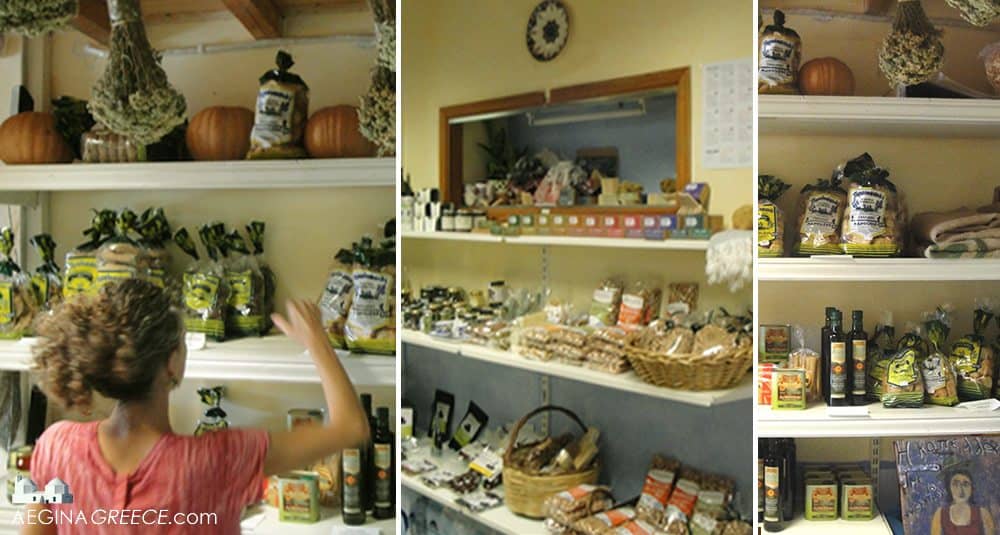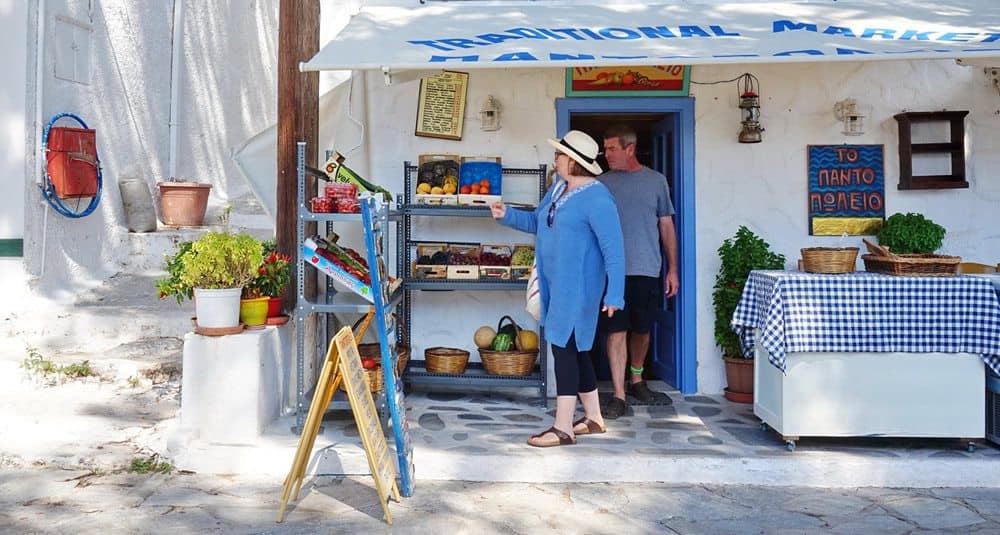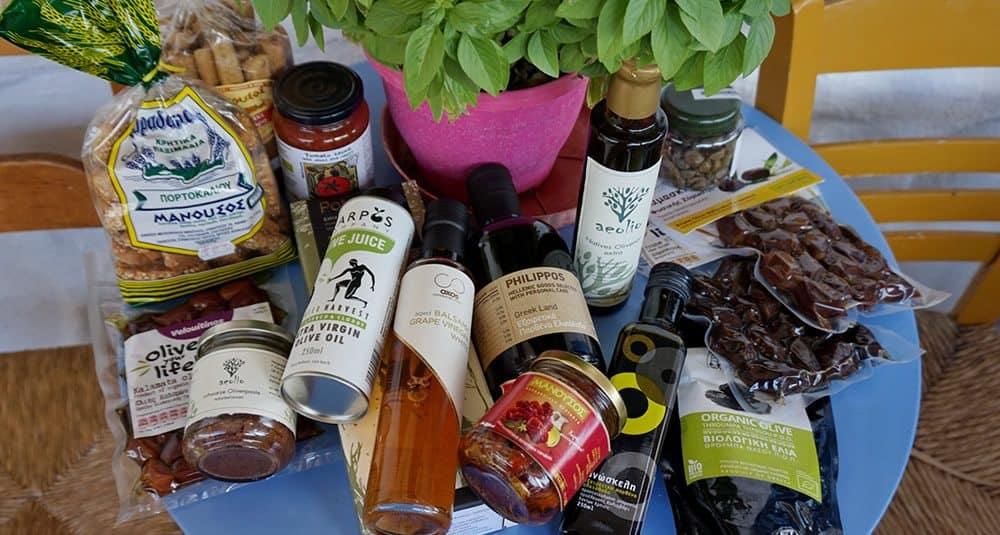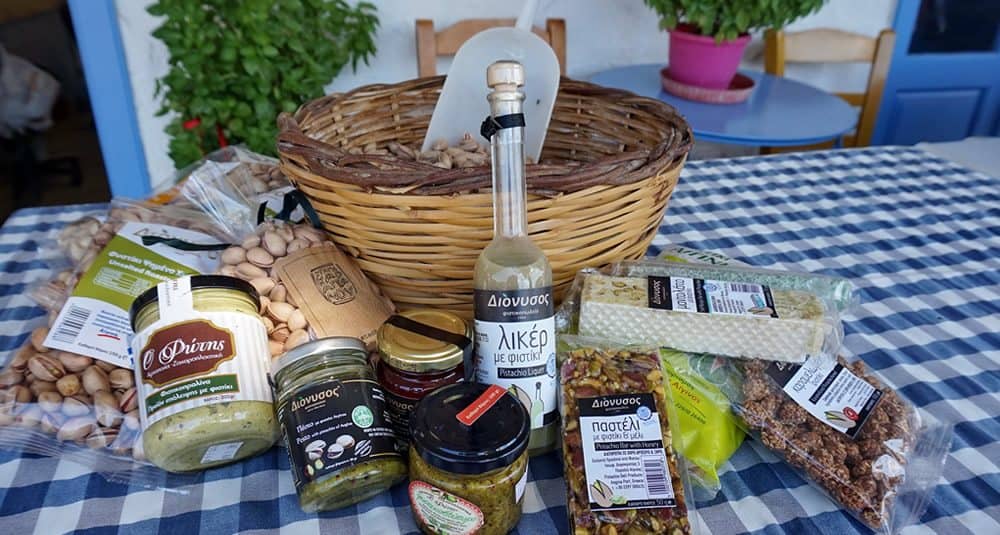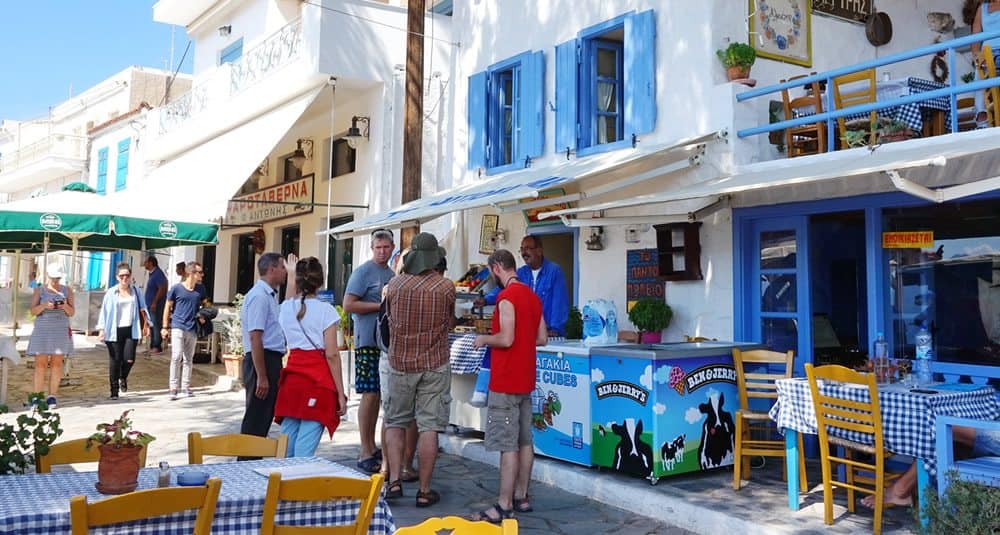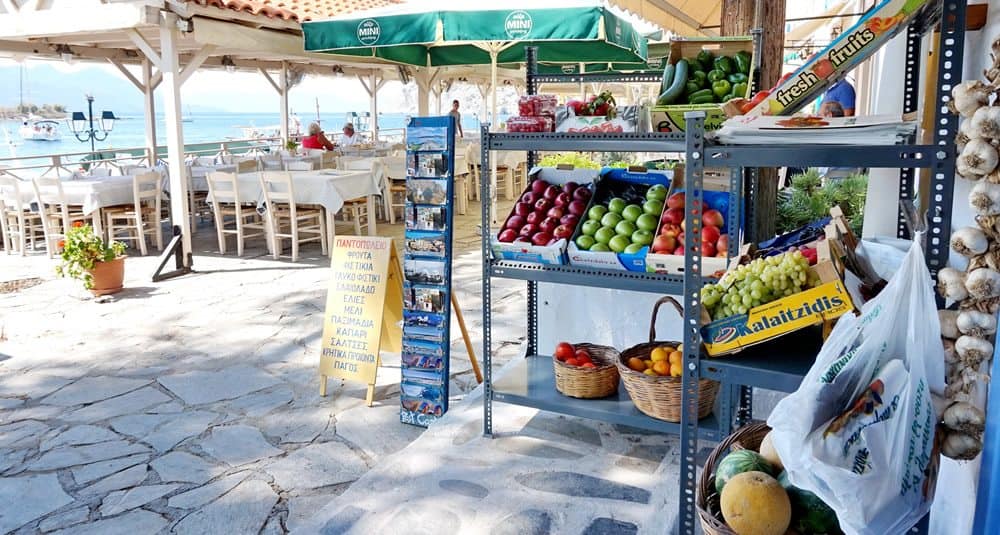 When you enter this lovely small traditional shop of Dionysis in Perdika you are welcomed by the delicious smell of fresh oregano and the natural handmade soap. Dionysis loves good food & cooking and is offering a variety of high quality Greek (food) products that are also nice to bring home as a present. Looking for fruits, ouzo, wine, beer, soft drinks, ice cream or ice cubes? Make your family & friends at home happy with a beautiful post card or a piece of cool soap that is also produced on the island.
Pistachios
It's been known that the pistachios of Aegina are the best in world. When you pass by the shop you will be offered some by Dionysis. You can find packages of different size, salted & unsalted ones or pick the roasted ones with lemon juice and a little bit of salt (packages with the name Karapanou on it). Have also a look inside at the products made of pistachios like: pistachio bars with honey, nougat bars, spoon sweets with pistachios, spreads with pistachios and cacao, Fistikopralina, pistachio butter, pistachios in Greek honey and pistachio liqueur.
Greek olive oil & olives
To Pantopoleio sells several Greek olive oil brands, all nicely packaged. You find olive oil of Philippos Hellenic Goods which is bottled on Aegina next to that you find brands like Aeolio from Lesbos, Potamia and Karpos from Messinas, Anoskeli from Crete. You can find packages with olives from Kalamata or Crete and organic ones from Thassos. Extra virgin oil is also an ingredient of The natural handmade soap "Cool Soap". What about sundried tomatoes in Olive oil or olive paste?
Other Greek products
Typical Greek are the plastic packages with "paximadia", wheat & barley rusks. Try the wild Greek honey from pines, the Greek honey from mountain Oak trees & wild herbs from Ioannina or the wild honey with thyme from Crete. There are Greek grape vinegar, Biological wild capers from Syros and artichokes prepared the Cretan traditional way.
Location
You will find "To Pantopoleio" of Dionysis between restaurant Argyris & restaurant Adonis in the village of Perdika. In the summer months the shop is open from 8:30 - 14:00 and from 18:00 - 23:00. During the off season months the shop is open on Friday, Saturday and Sunday. The shop will be closed from 28 October until the beginning of December 2016.