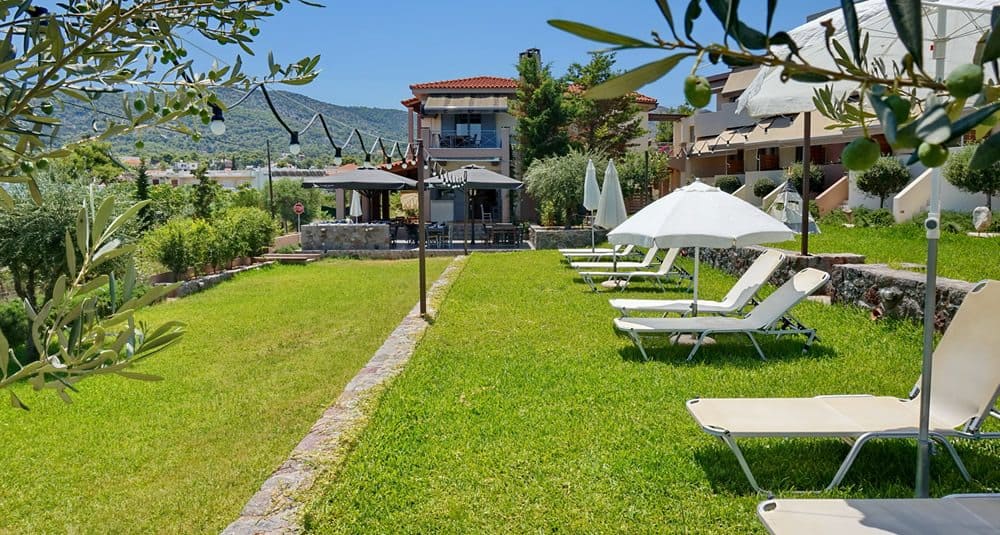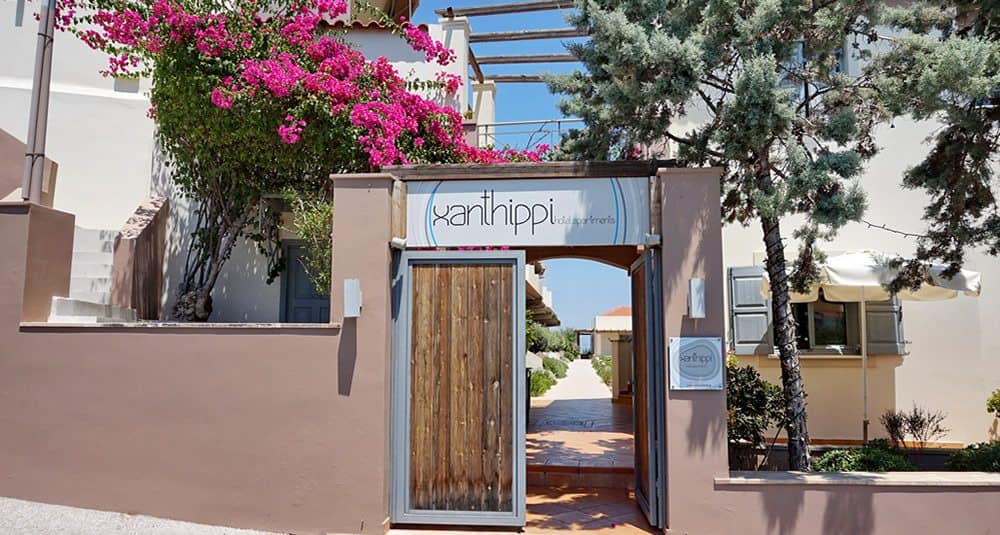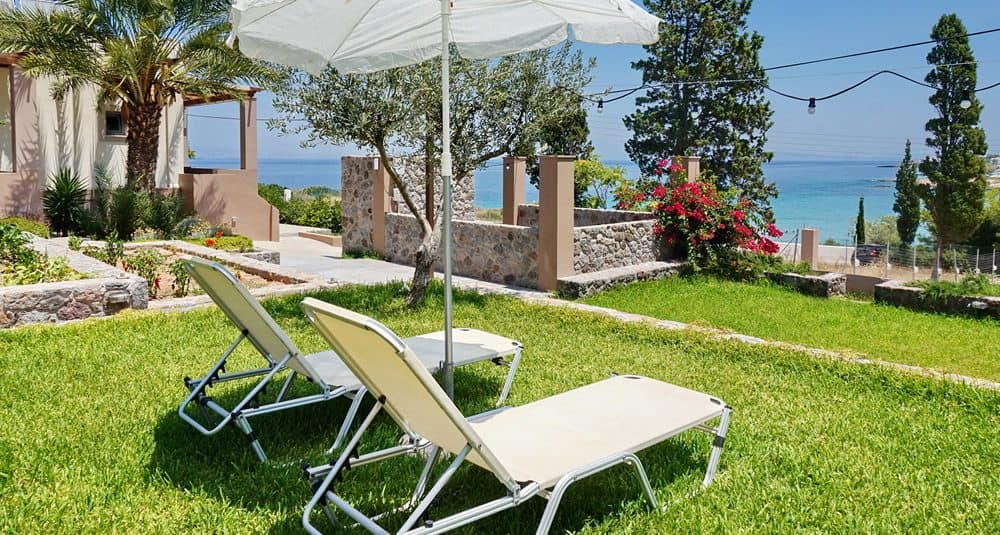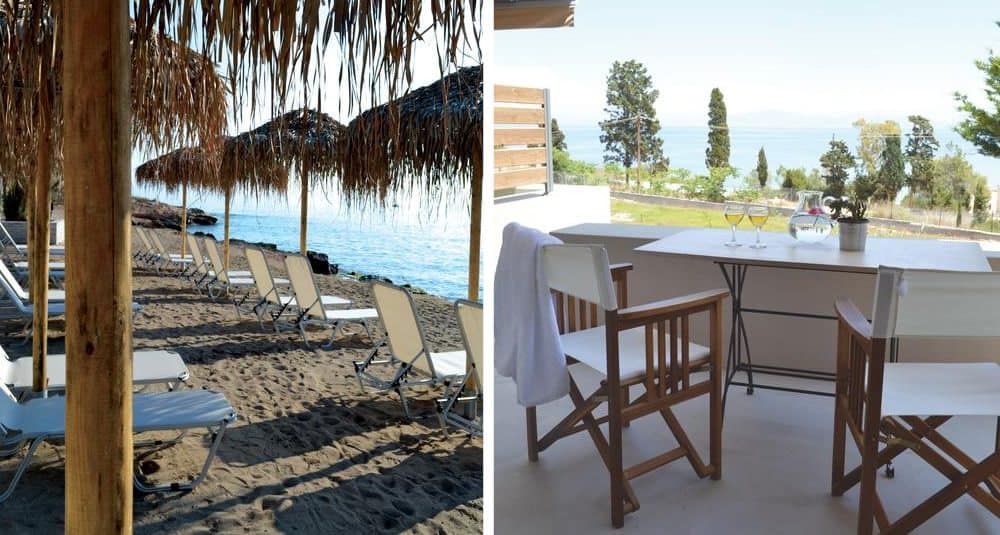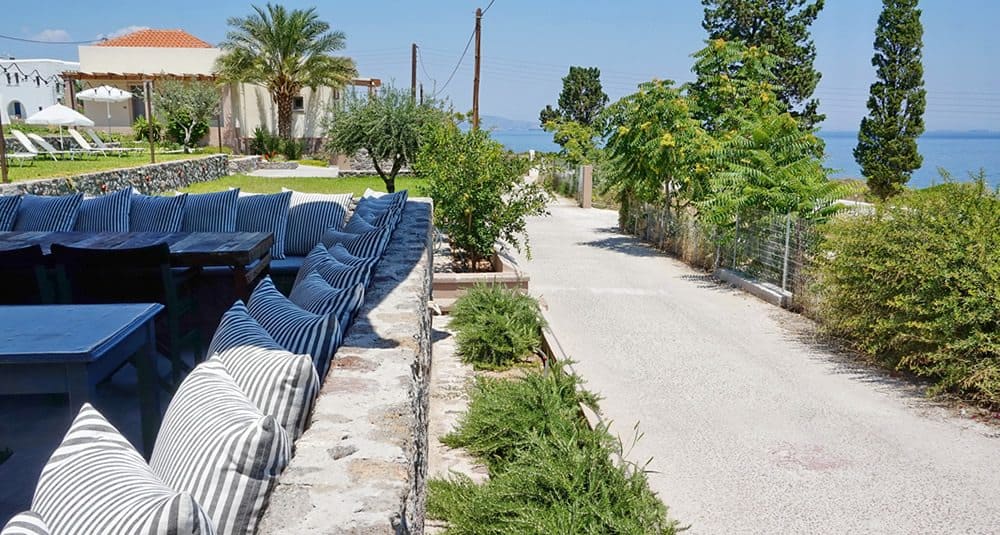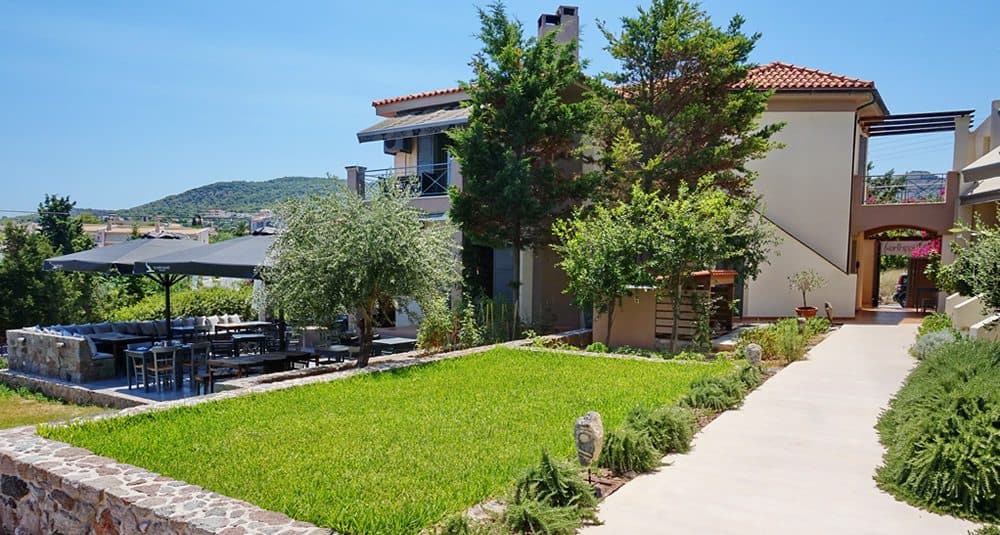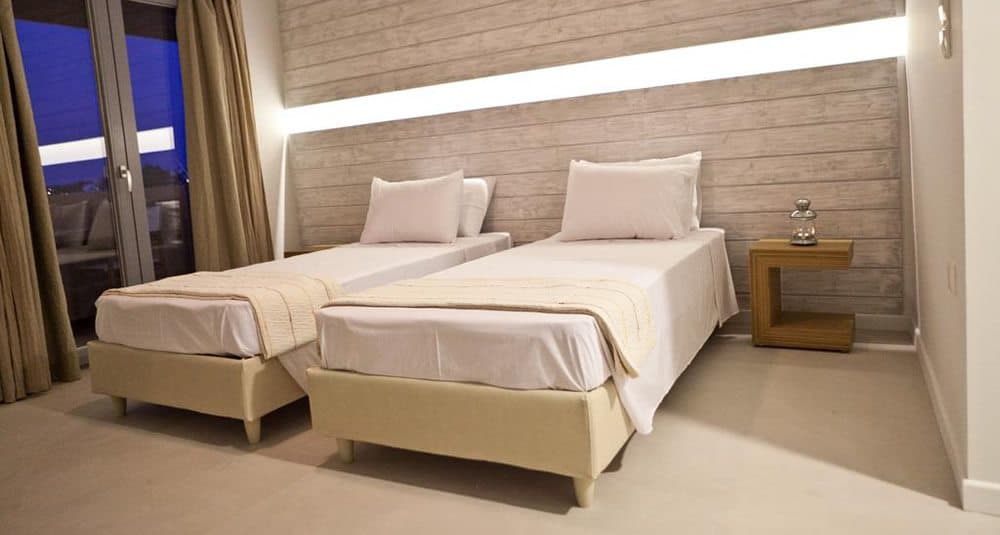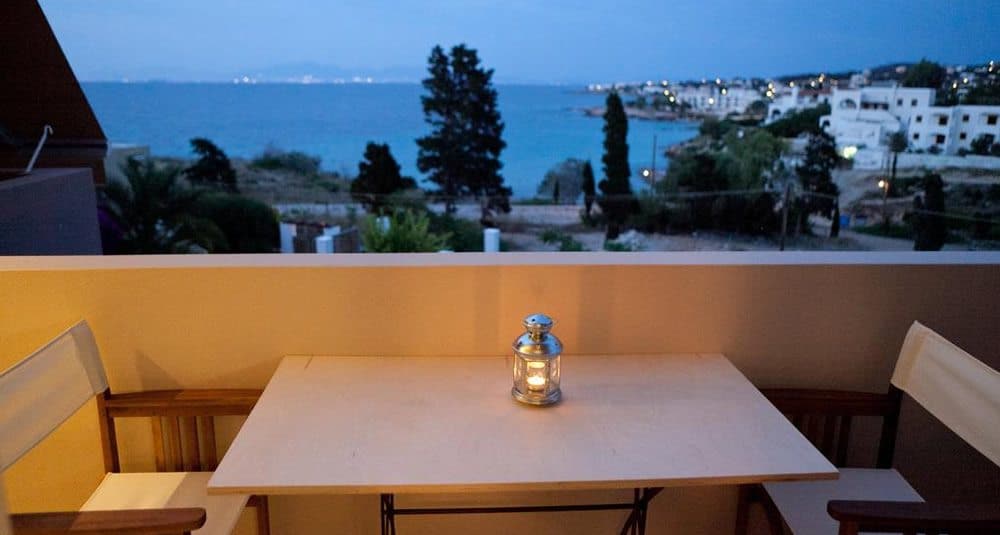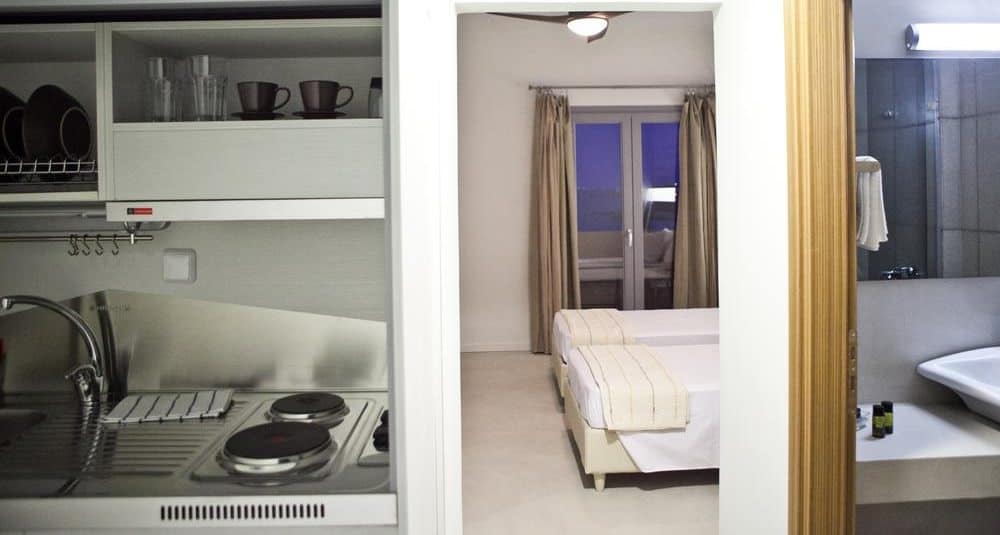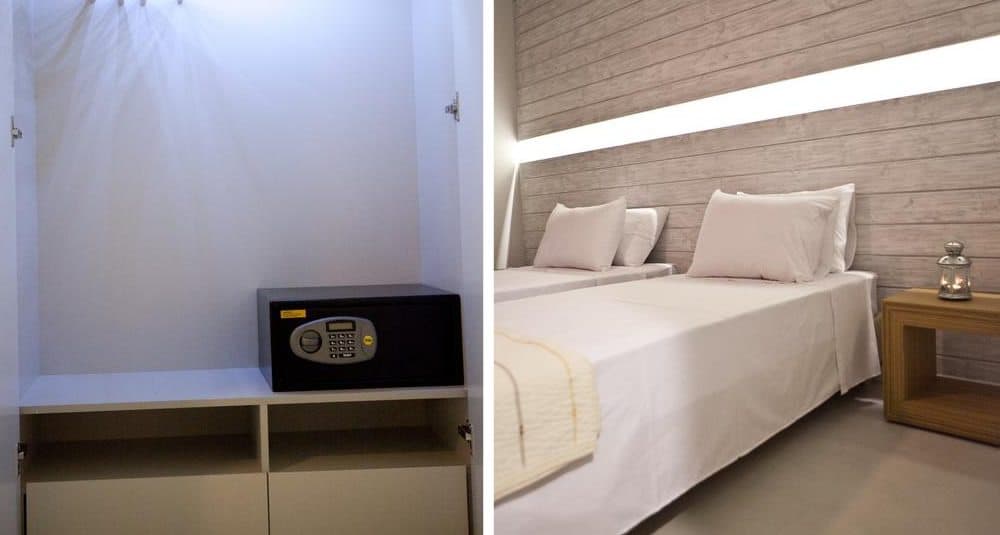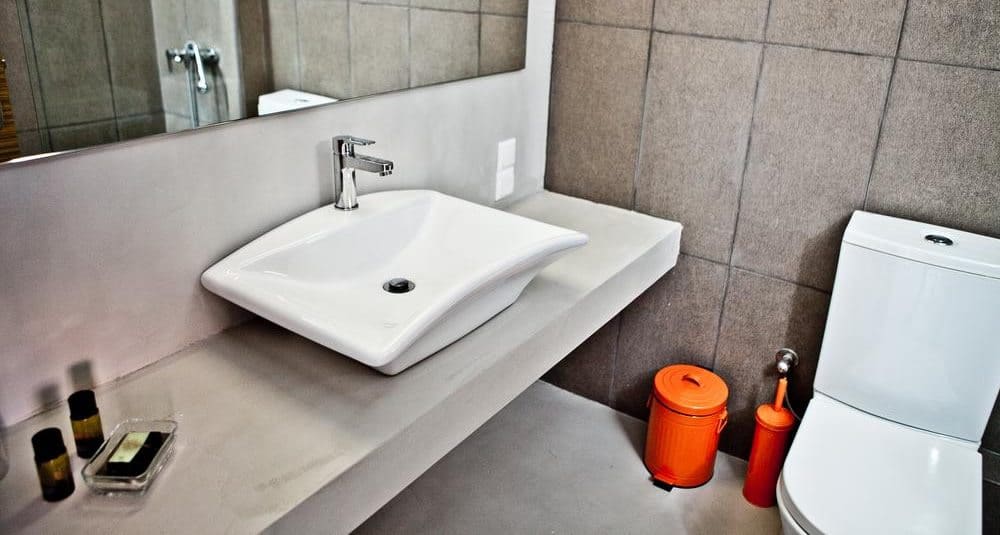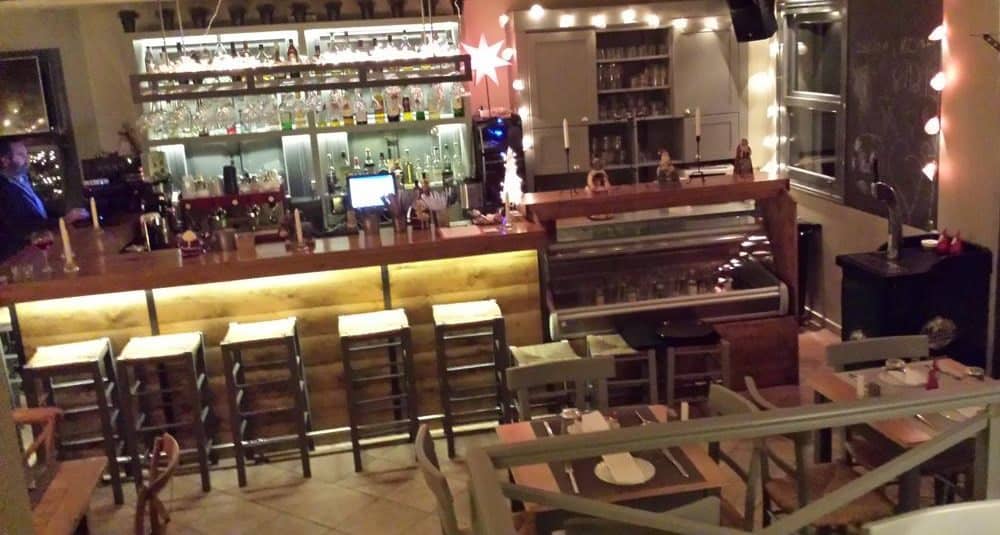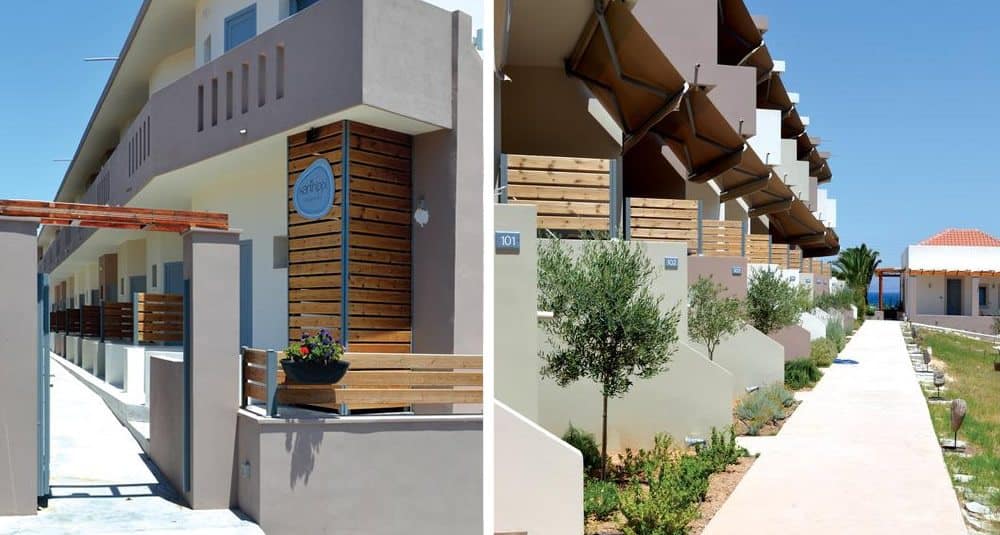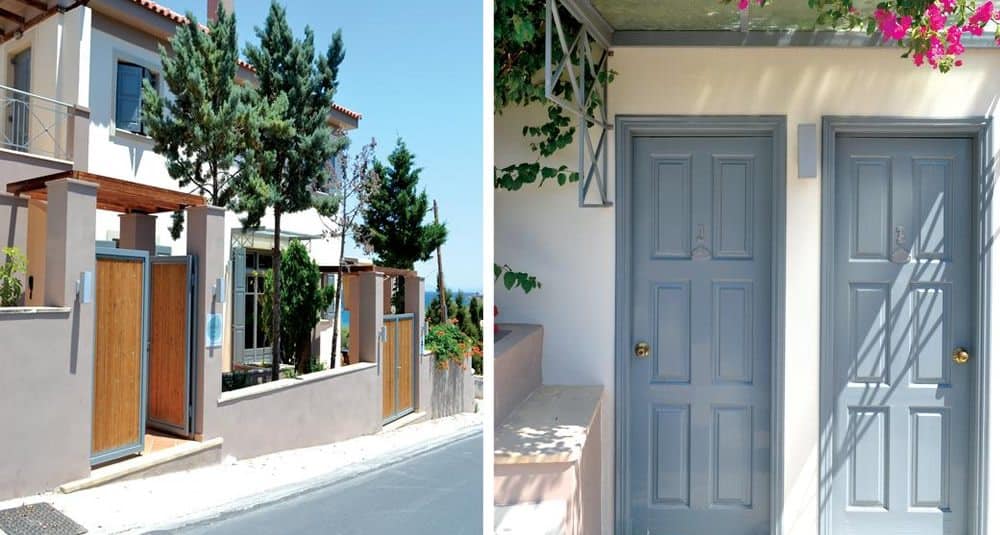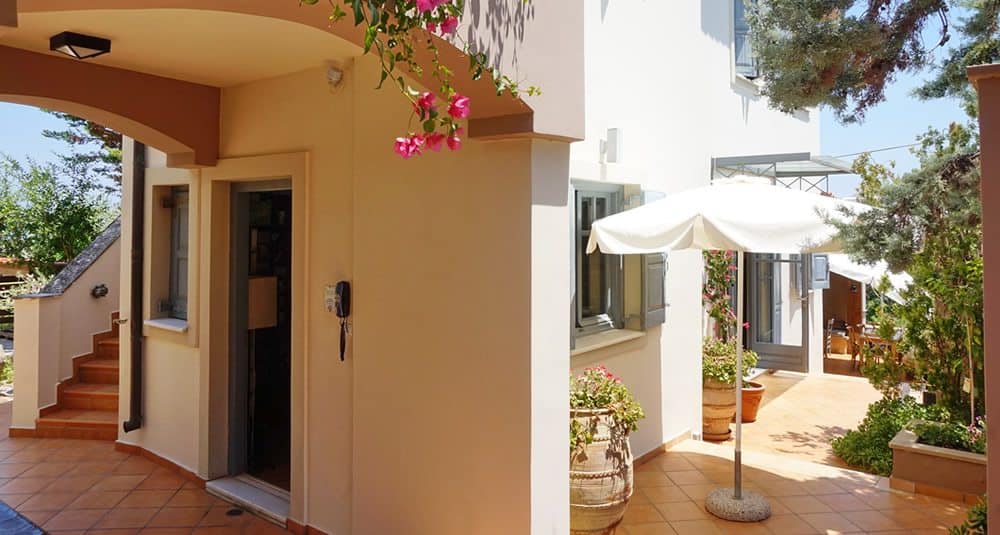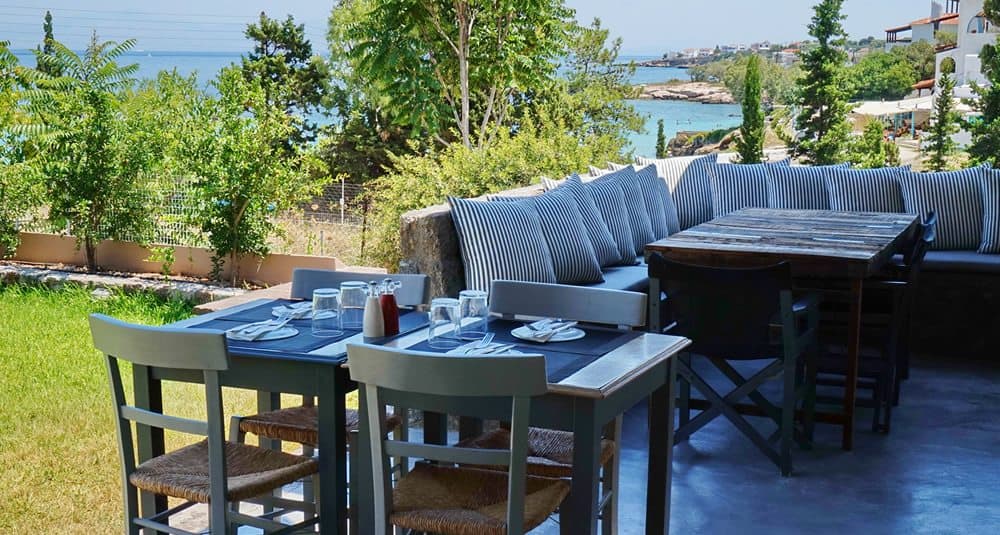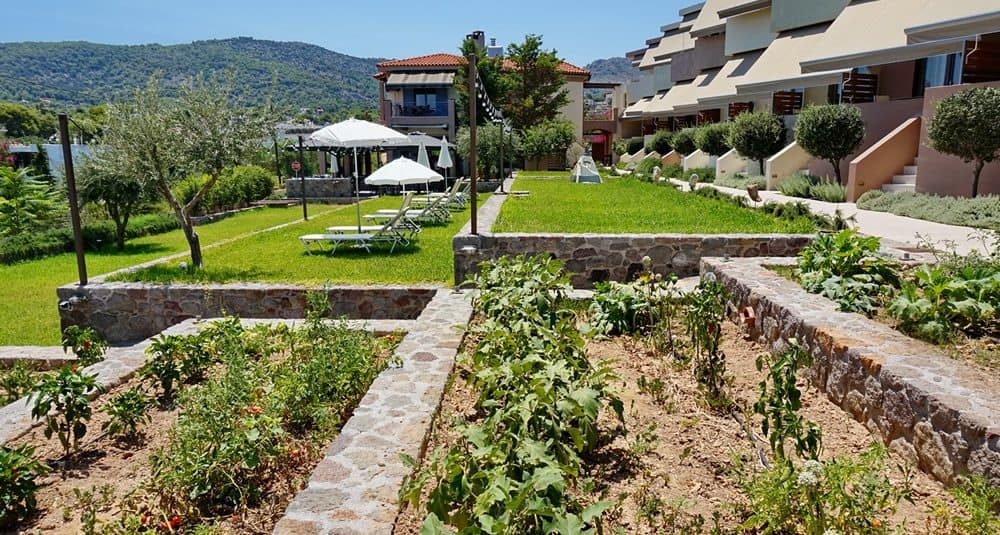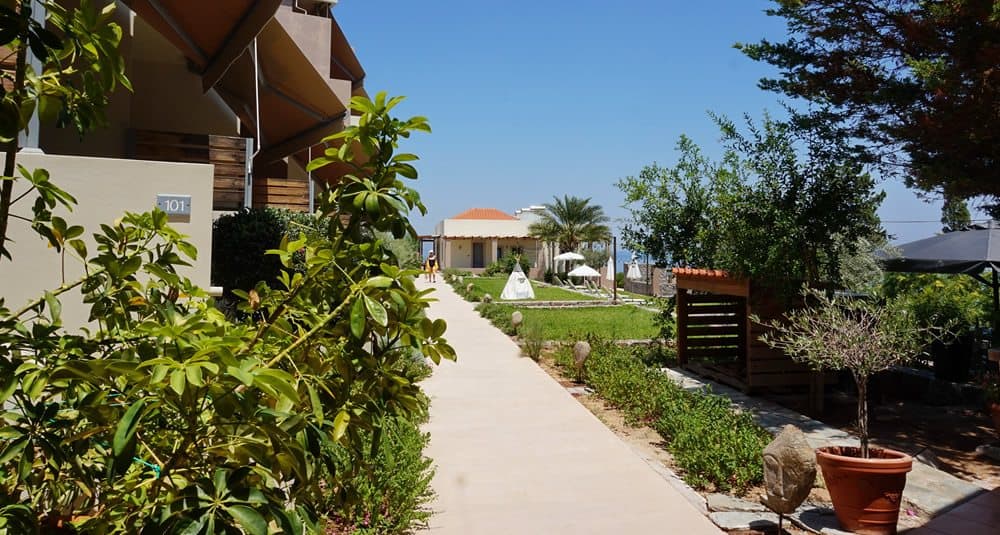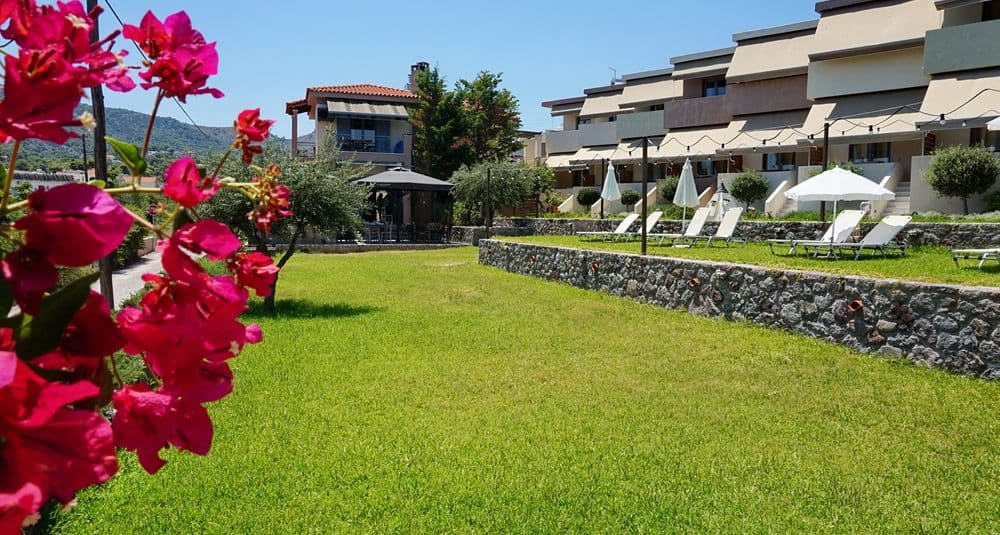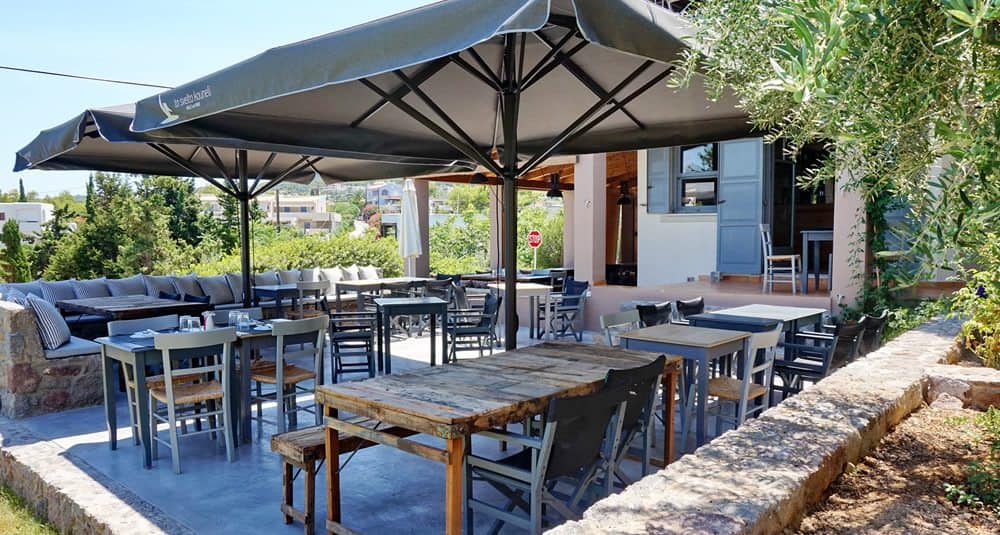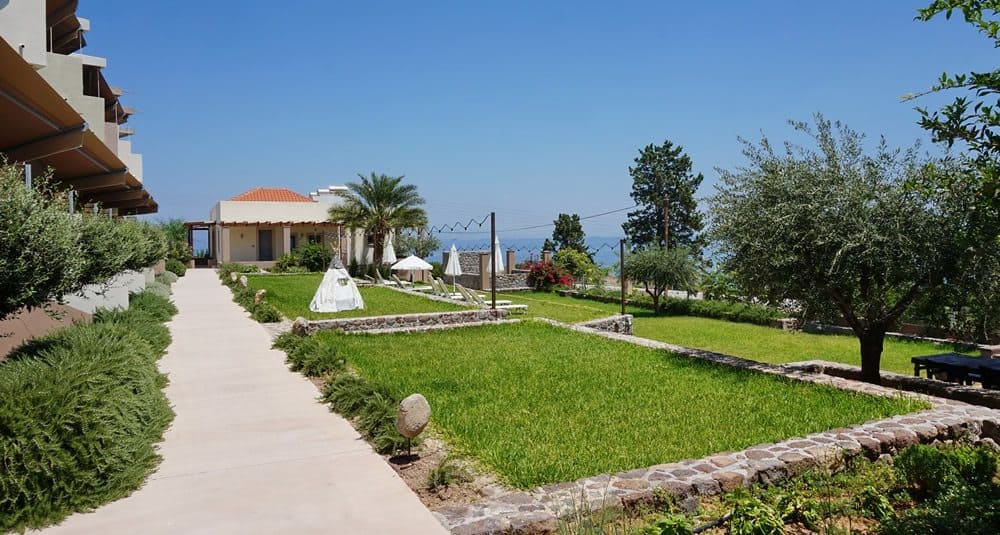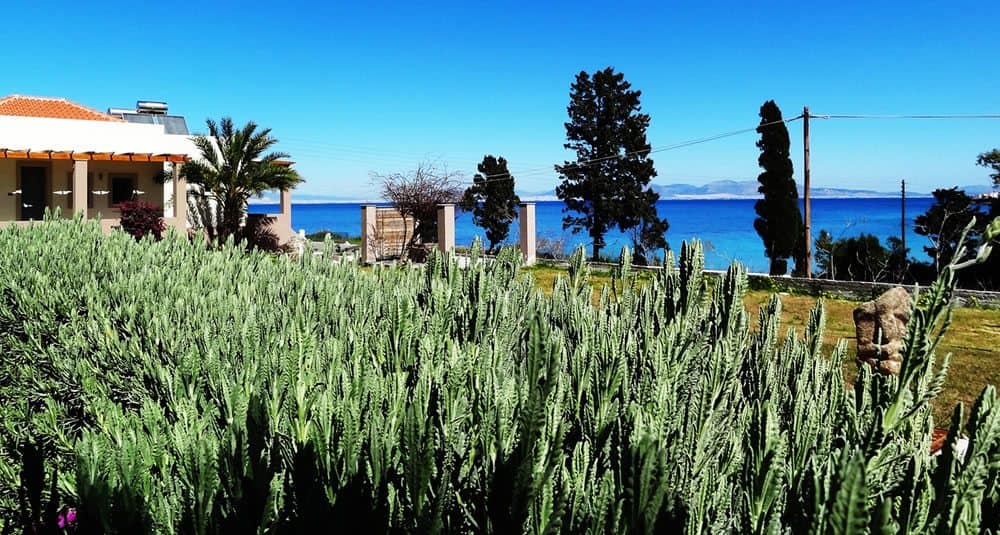 Boutique Hotel Xanthippi is overlooking the beach of the Loutra in Souvala. A modern style minimalistic accommodation, where nothing is superfluous or unnecessary at its existence, perfect to relax your body and mind. The 20 studios are set in the spacious hotel garden with private parking are designed to give you the feeling of being home. From the hotel, you have a splendid sea view and it is just a one minute walk to the beach.
Entering the rooms, on the left, there is the multi-kitchen which combines elegance, thanks to its modern design, with practicality, as it satisfies your needs of a breakfast or a light meal. On the right, there is the duo-colored bath, with a closed shower made of safety glass and a hair dryer, giving the sensation of comfort and luxury.
Each room has two comfortable single beds (with the potential of being fit together as a double one), a LCD TV, fitted to the mirror on the wall, and space for your luggage. Its simple decoration offers relaxation while it helps you feel like home while on vacation. From your balcony, you have a splendid, unspoilt seaview. The rooms have air conditioning, ceiling ventilator, a safebox, telephone and FREE WIFI internet.
The hotel has its own restaurant The "SVELTO KOUNELI" ("Quick Rabbit").
CLICK HERE to read the reviews of the restaurant on TripAdvisor.
Guests of the hotel can use the hotels' sun loungers on the left side of the Loutra beach for FREE.
2 (20 studios + 2 apartments)
no (but right next to the beach)
18010
Souvala | Agii, Aegina island