home > Accommodation Special Offers
Accommodation offers 2015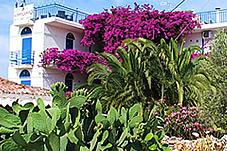 Hotel Hippocampus


Perdika
May, June & July 2015
7 Nights
1 week accommodation
2 persons sharing a twin/ double room with full buffet breakfast included.
Total Price


but €280



1 week accommodation
1 person sole occupancy
with full buffet breakfast included.
Total Price


but €210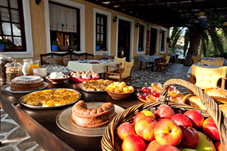 Hotel Vagia


Vagia
Traditional Greek
Breakfast Offer
Offer stands for the months:
September and October.
Book now a room with breakfast
for 5 days and we will offer you the tastiest homemade
breakfast
for free
for
one
of these days!
There are many offers above. In case you did not find something that fits your need, you can use  trivago.co.uk  and compare various hotels. You can filter your hotel search for categories such as where the hotel should be close to or what you want your hotel to have, so that it should be easy to find a hotel that fulfills your need. Trivago compares hotel prices so that you do not have to compare them all by yourself.