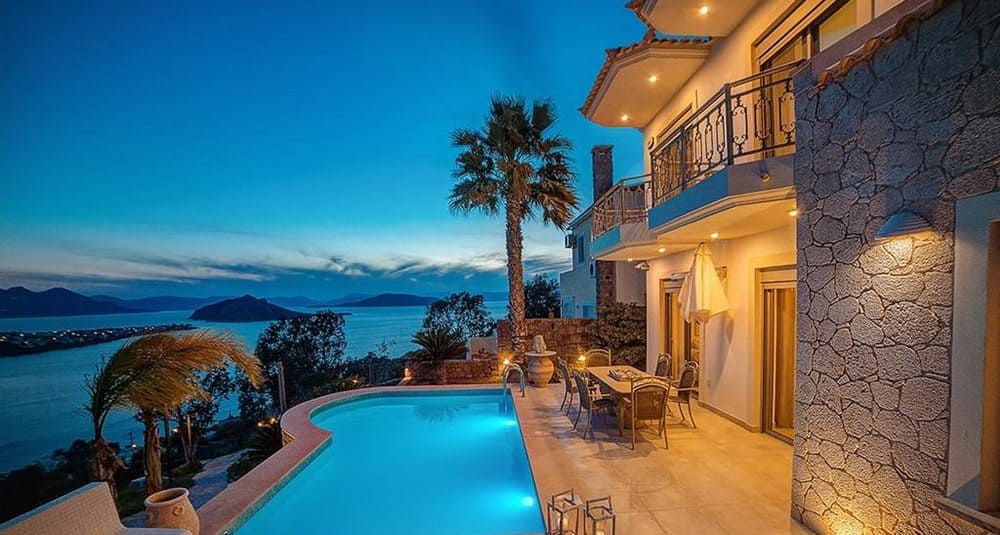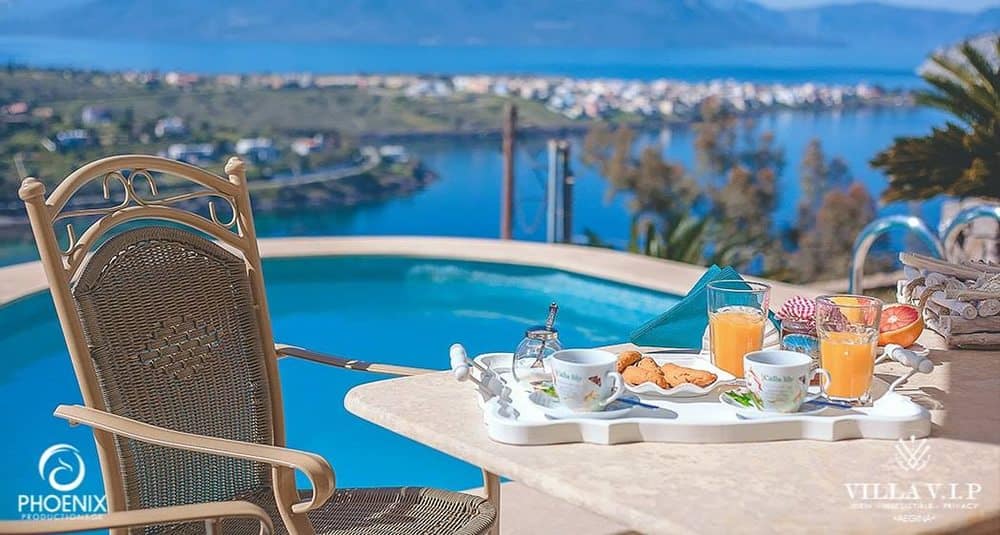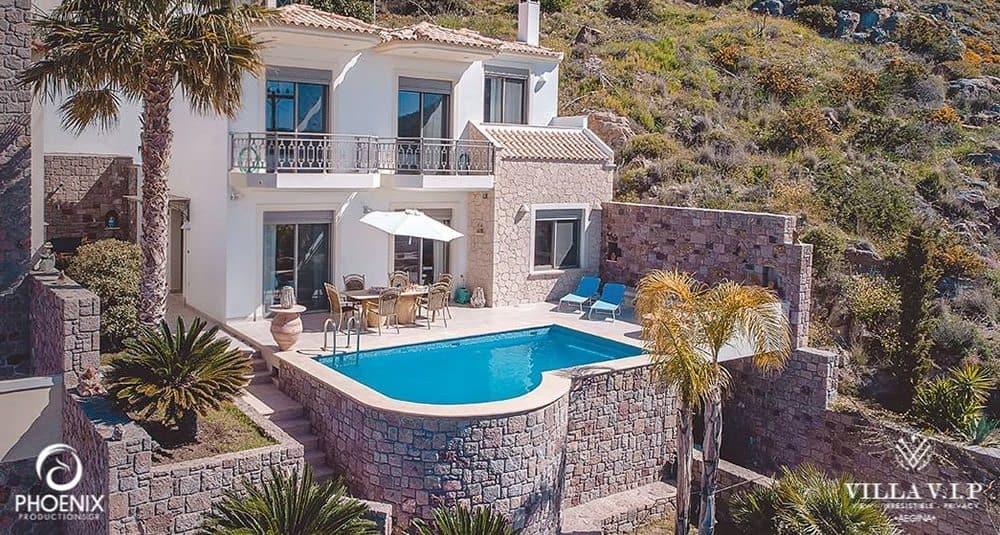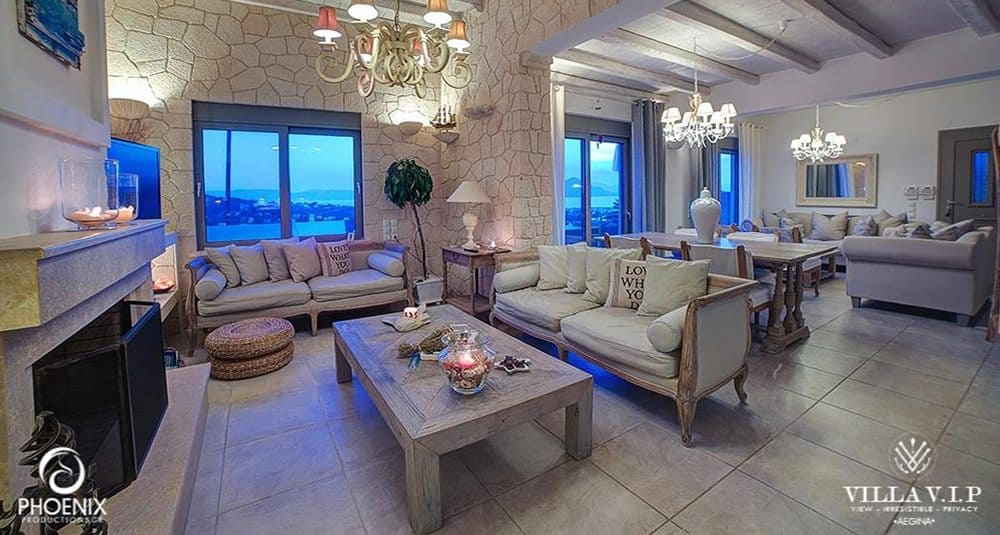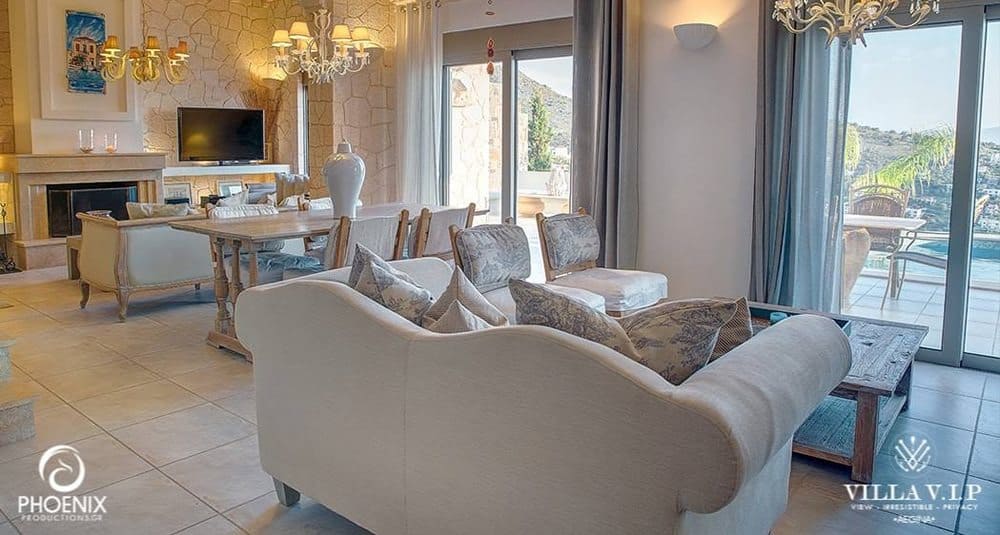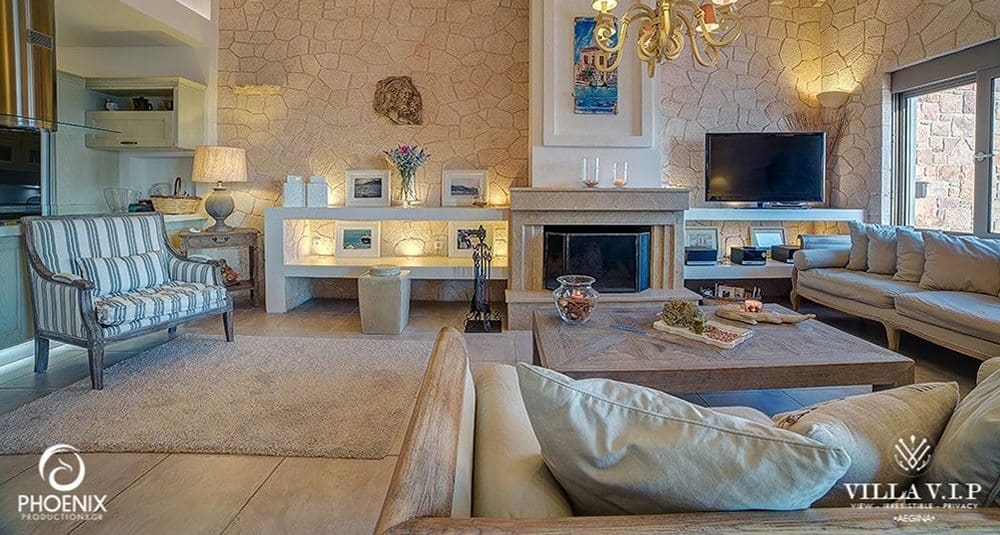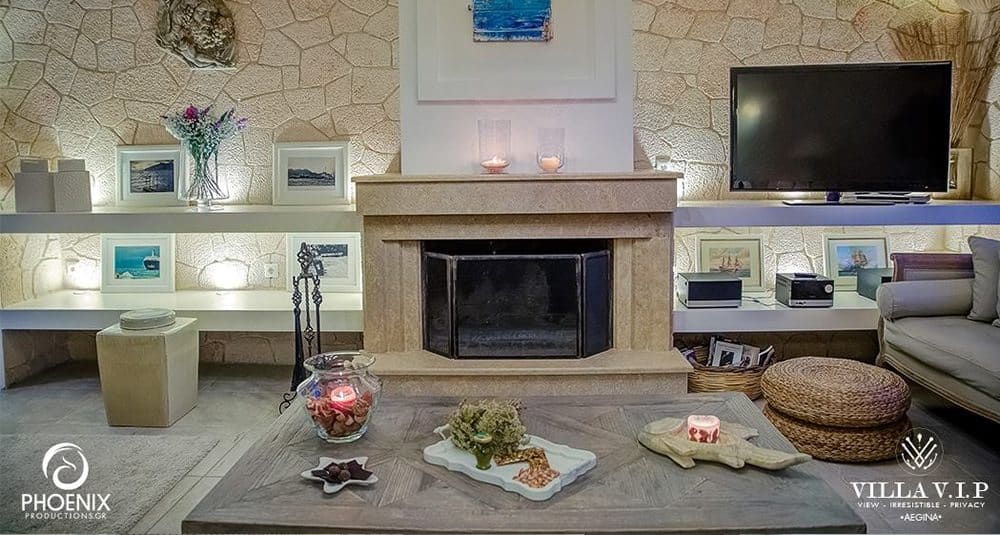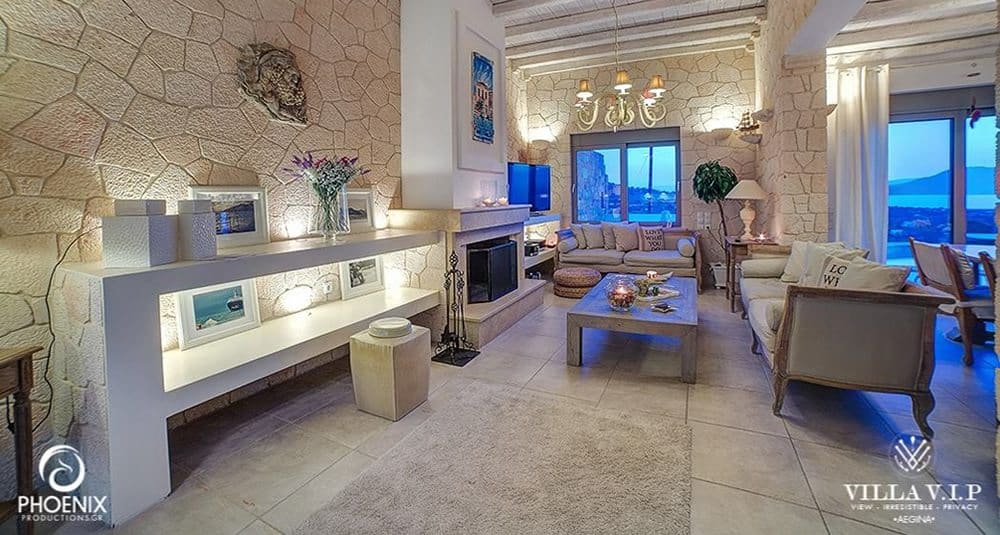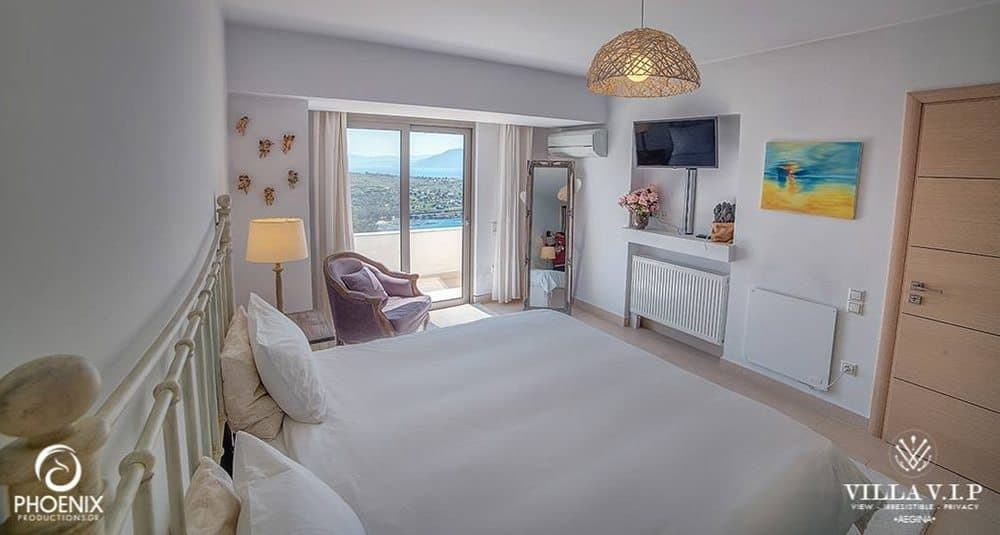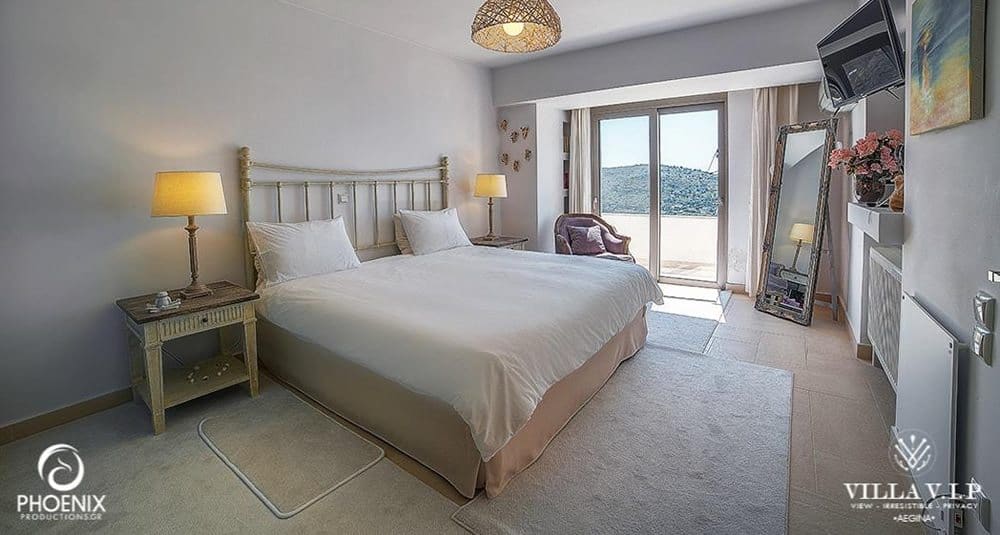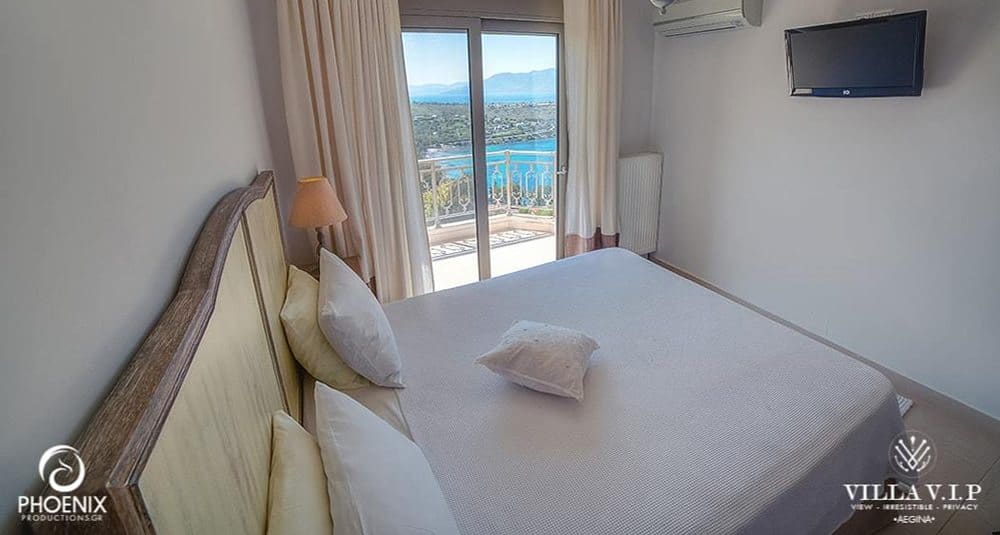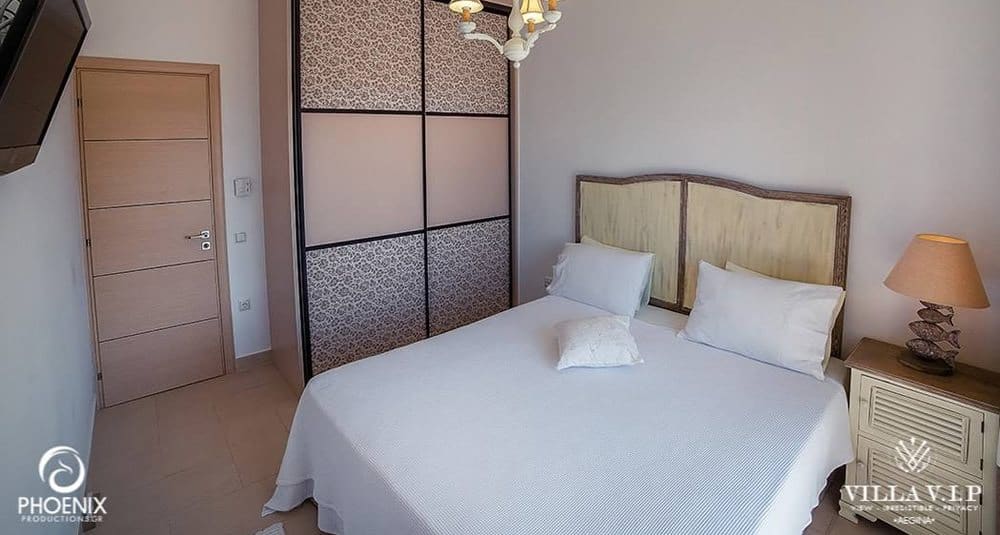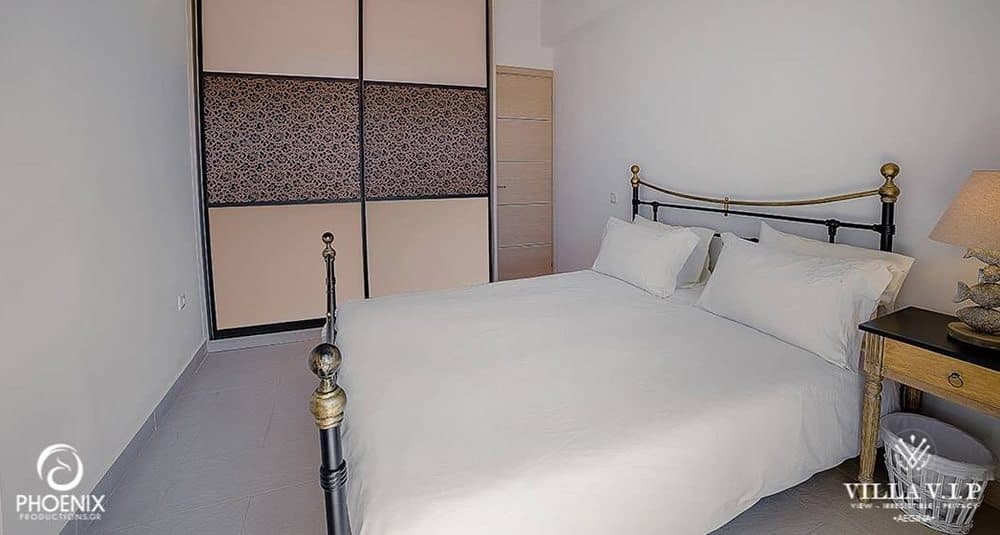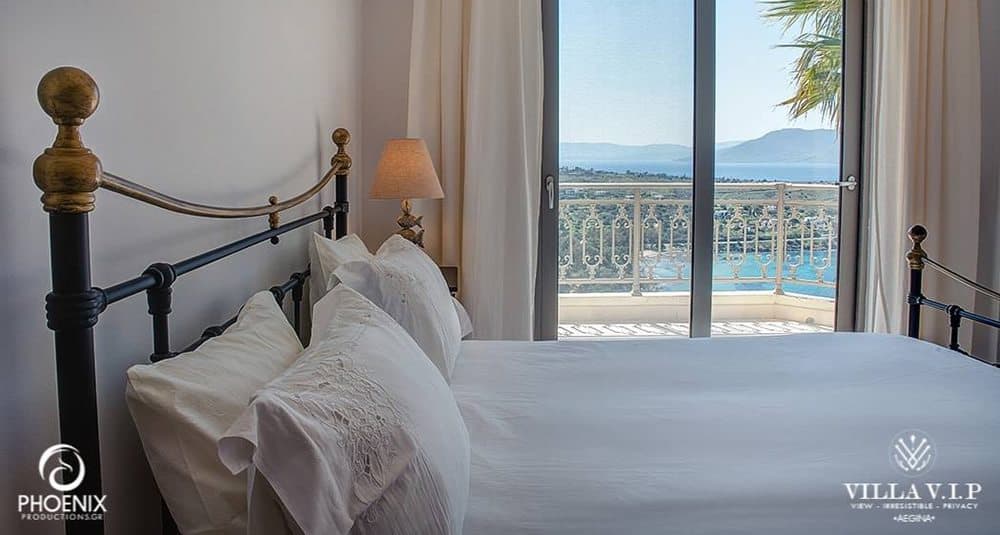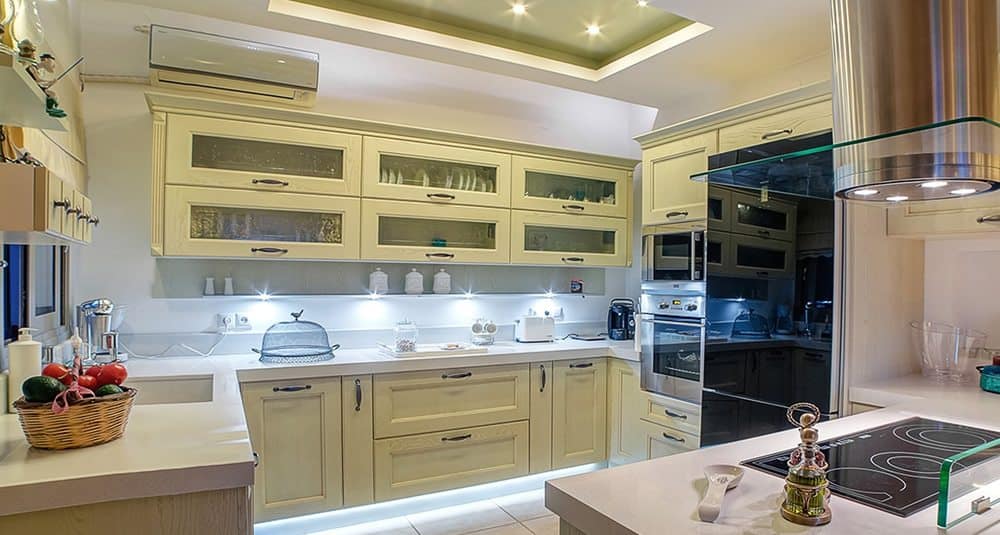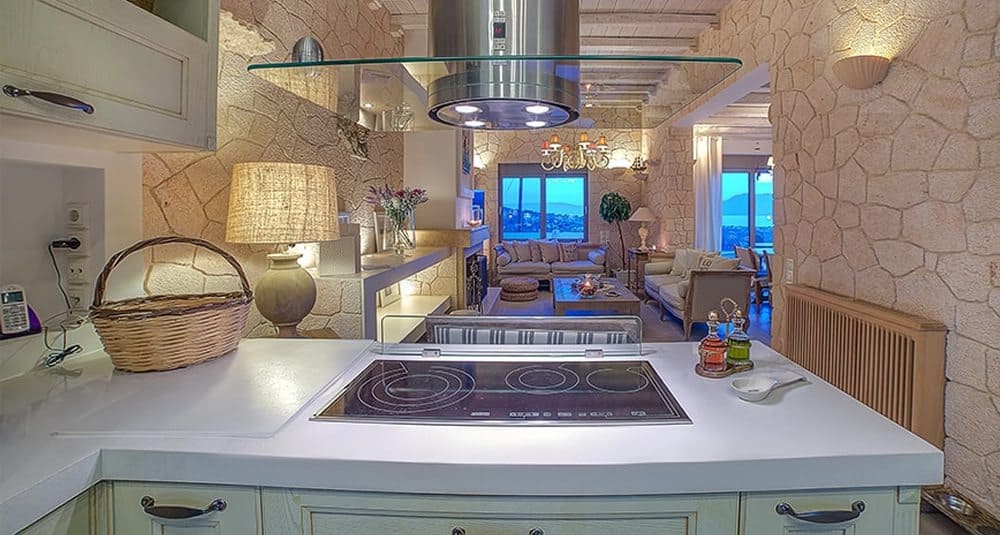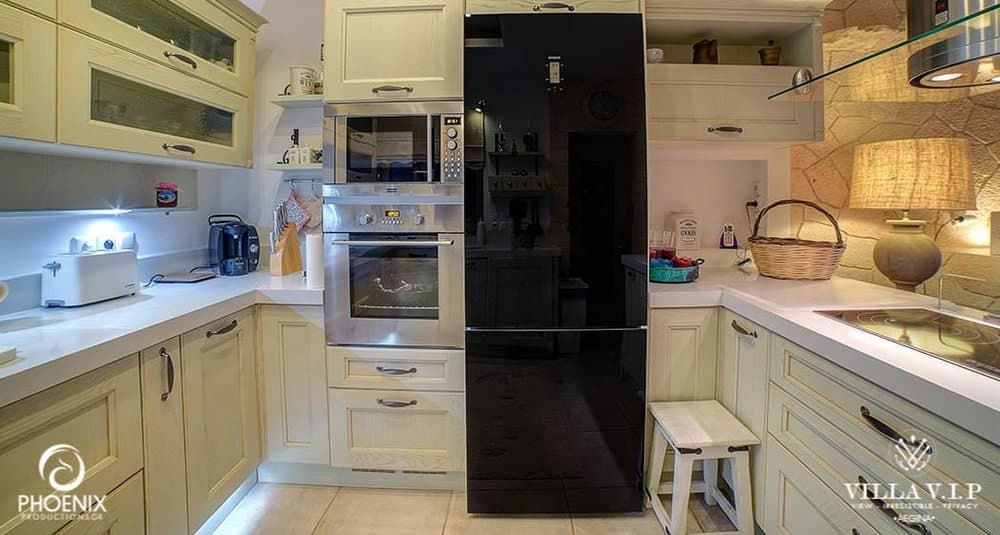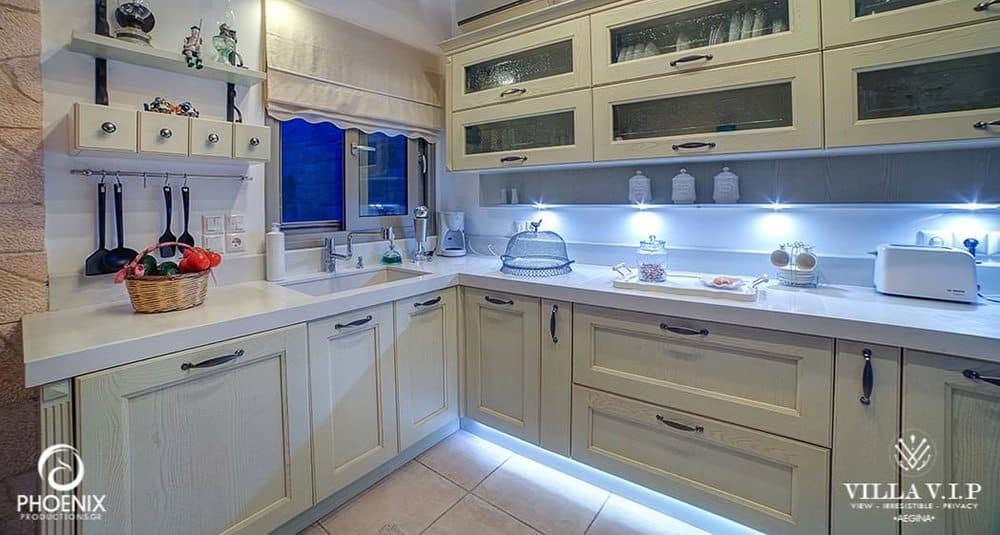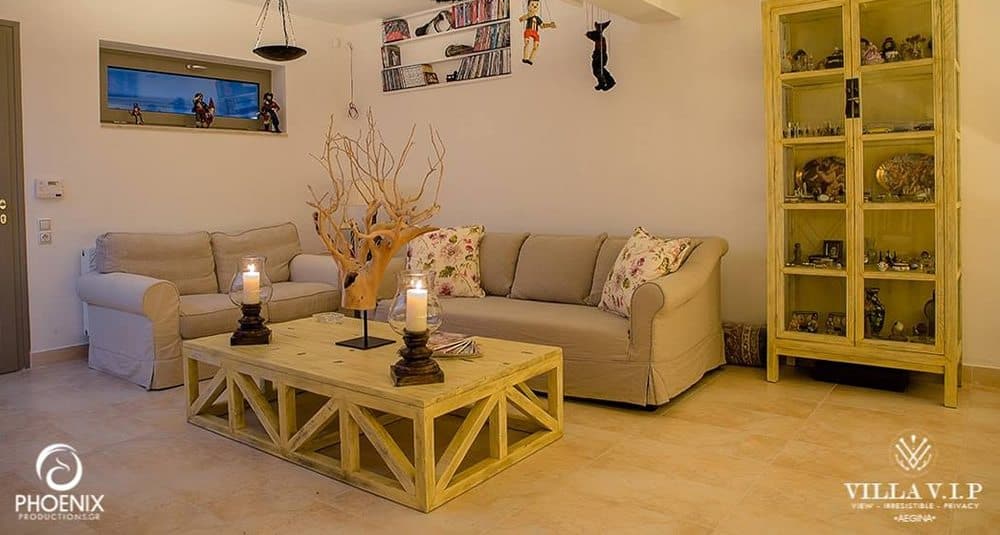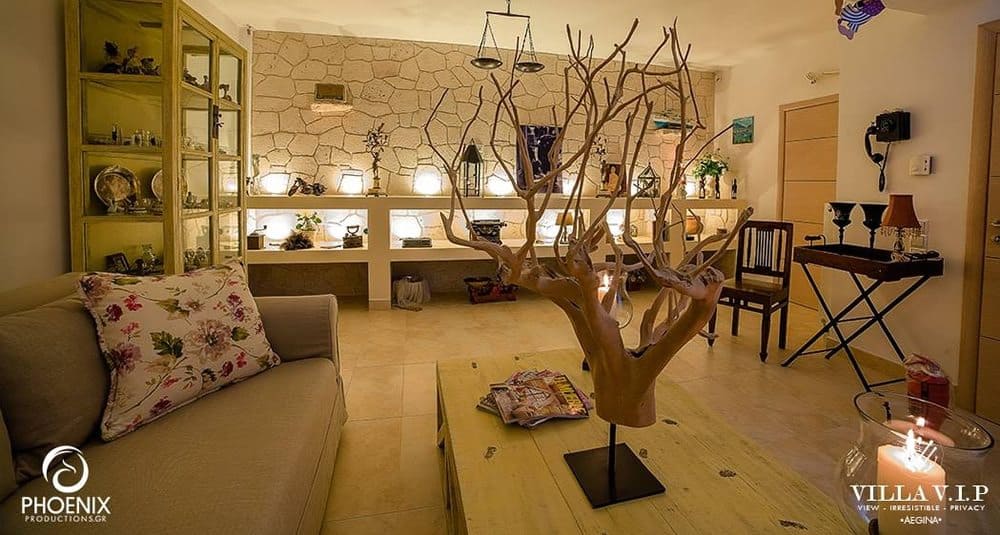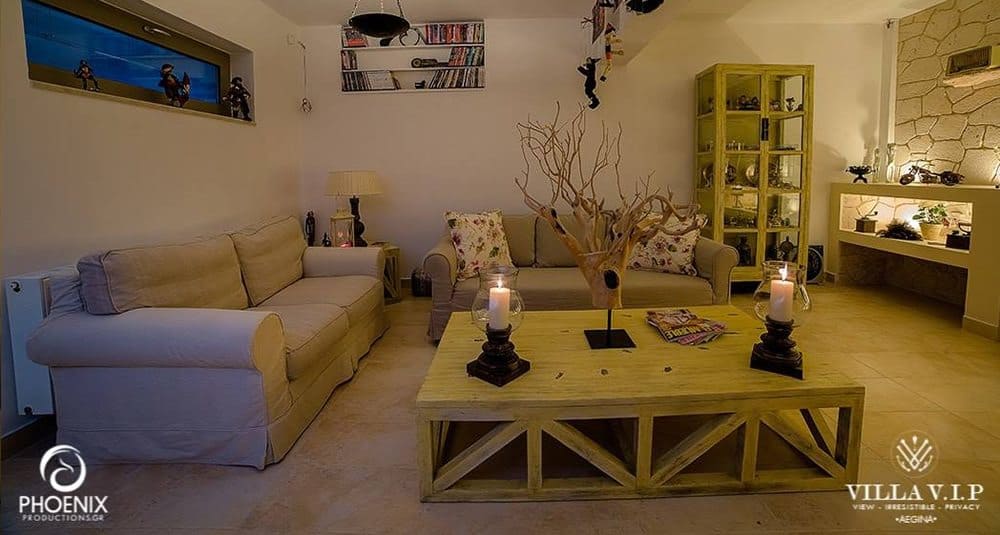 Aeginitissa | Villa V.I.P | Aegina island
Villa V.I.P is located on a hillside in Aeginitissa; in the western part on Aegina island. The tastefully decorated luxury vacation villa has an outdoor swimming pool. There are 3 bedrooms and sleeps 6 persons. It boosts impressive panoramic sea views and sunsets. Your stay will be an unique experience.
Lower level
On the Lower level of the Villa, there is a living room with two sofas and a WC. In a separate place is the boiler room with the washing machine and laundry area.
Ground level
On the ground floor, where the entrance of Villa is located you will find the dining room, a living room, an office and a WC, as well as a separate living room with a flat-screen television, and a sound system. There is also a stone-built fireplace with a marble enclosure.
Upper level
Three bedrooms with double beds are located on the upper level. The rooms are fully equipped with a flat screen TV, air conditioning, large glass windows, electric controlled curtains and wardrobes. Two of the three bedrooms share a bathroom with shower. The third master bedroom is situated on an additional elevated level and has its own bathroom with bath and shower. All rooms have an amazing view towards Perdika, Moni, Agistri with Methana and the Peloponnese in the background.

Villa V.I.P:
3 bedrooms with double beds
3 bathrooms
unique view
WiFi
parking
pool
fire extinguishers
equipped kitchen
air conditioning
cleaning service
safety box
fireplace
gas BBQ
alarms
garden
18010
Aeginitissa, Aegina island