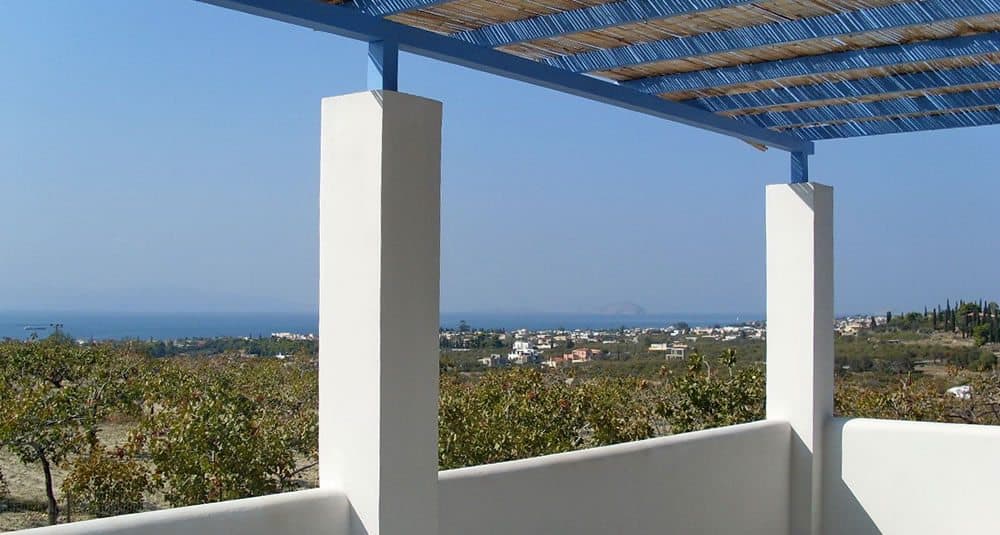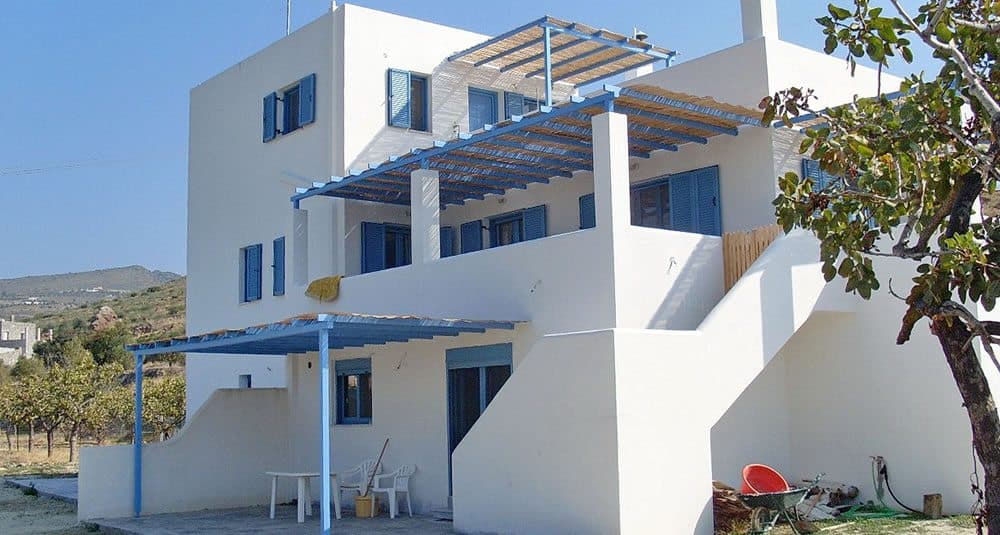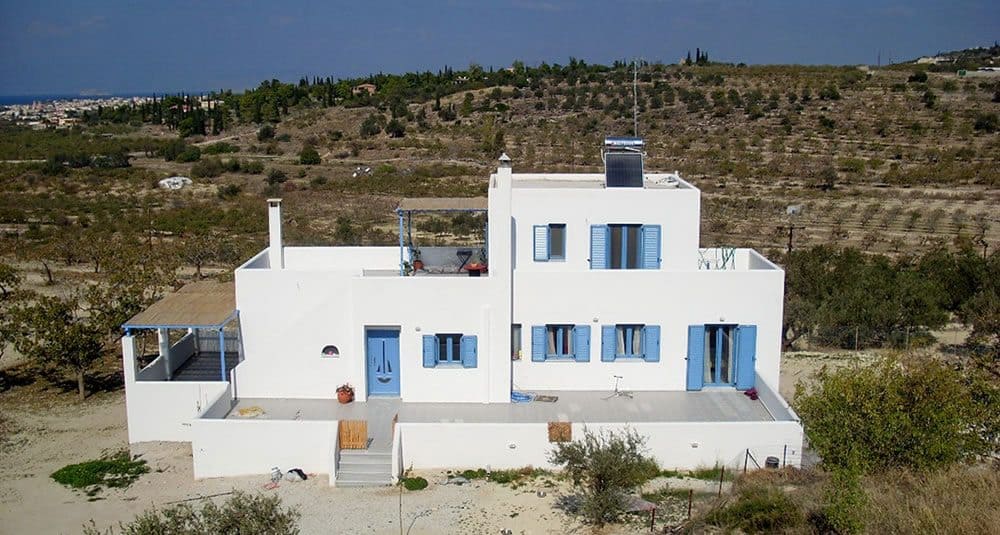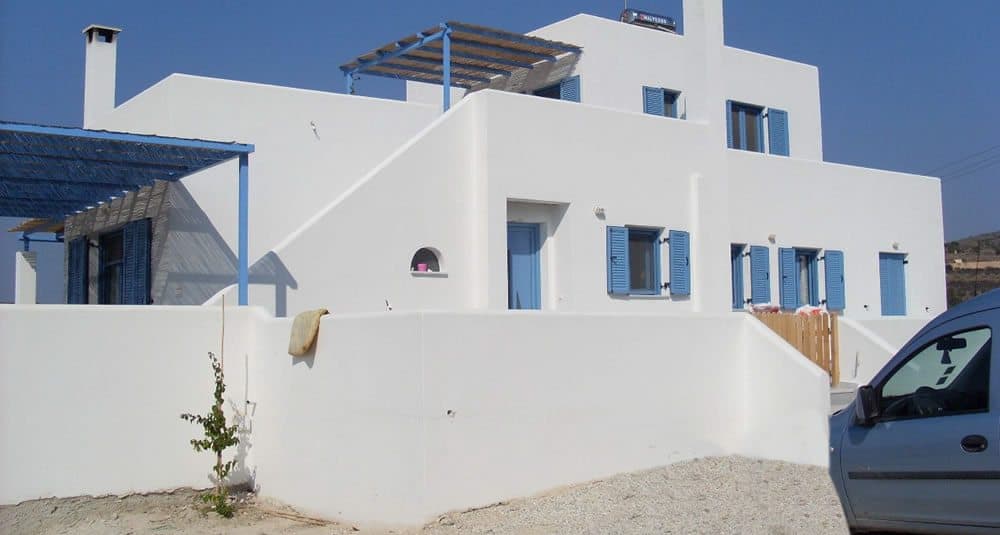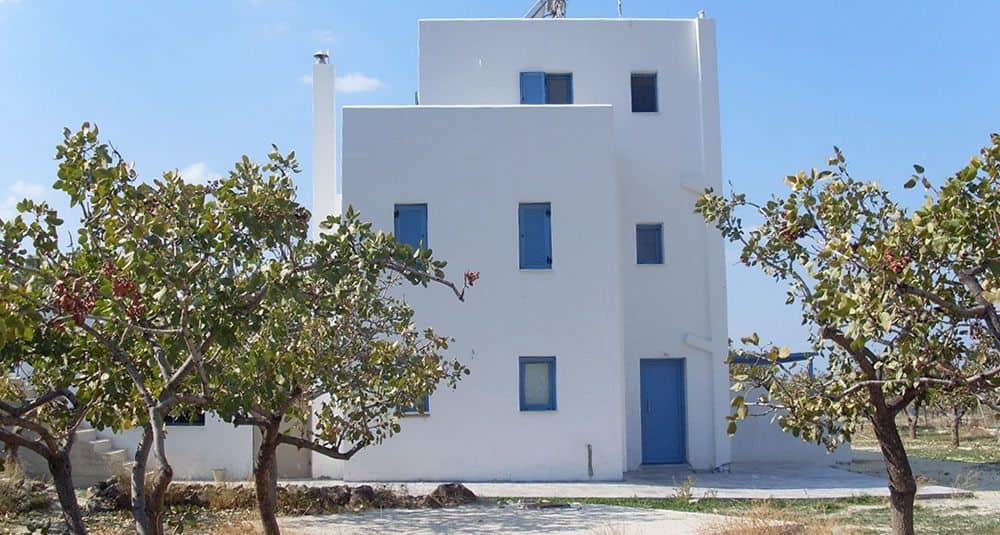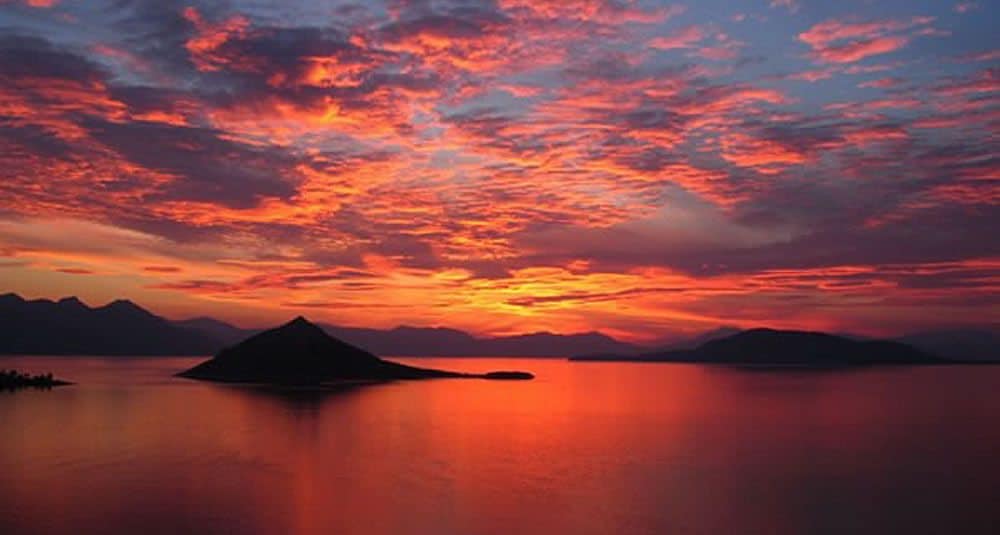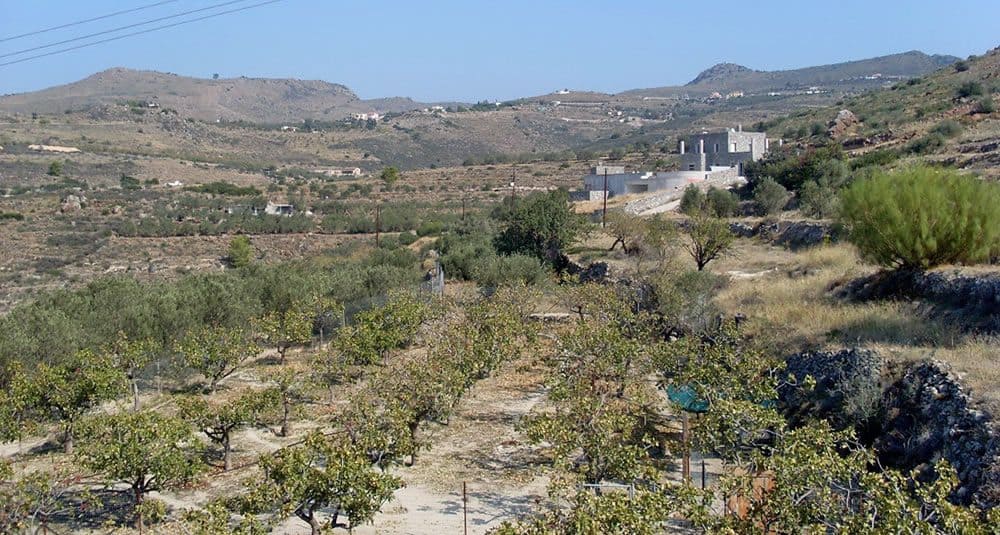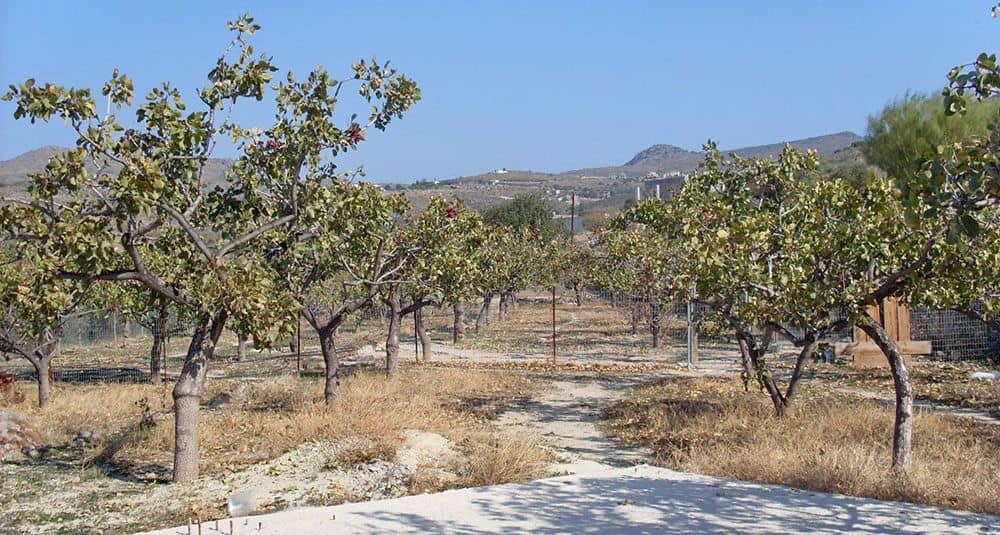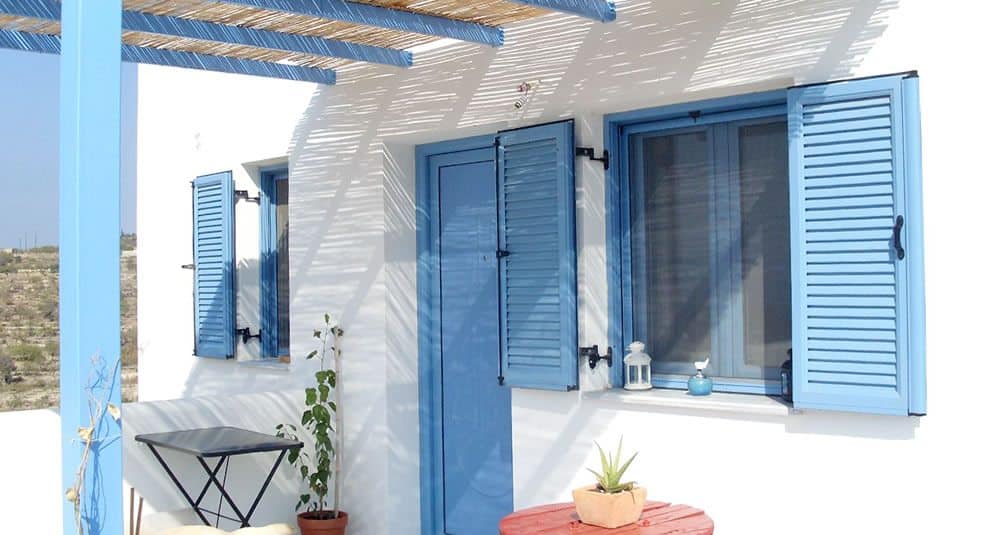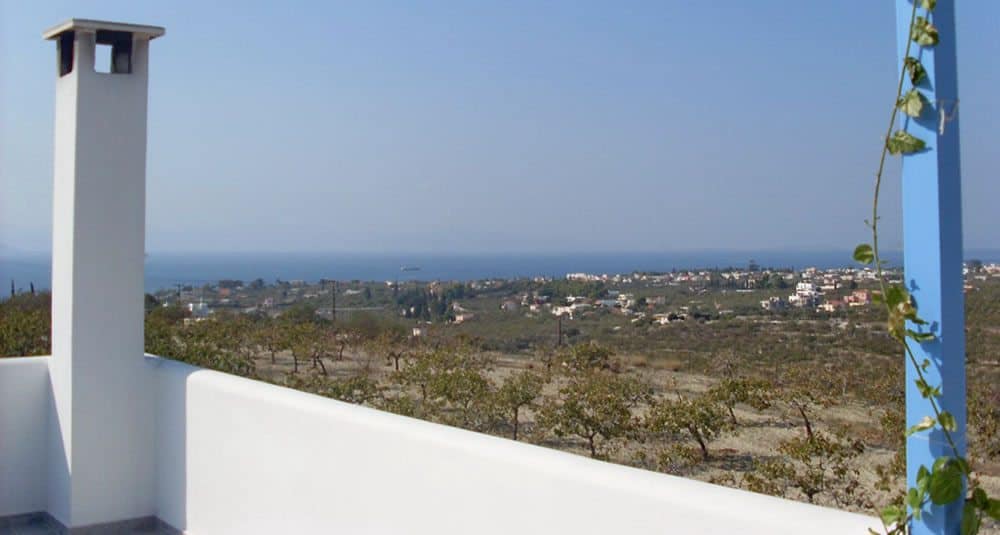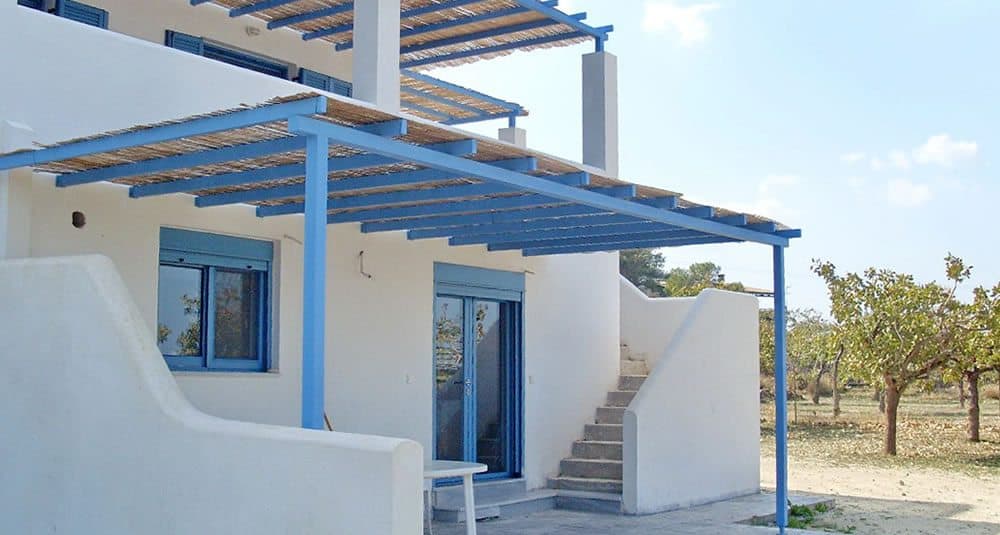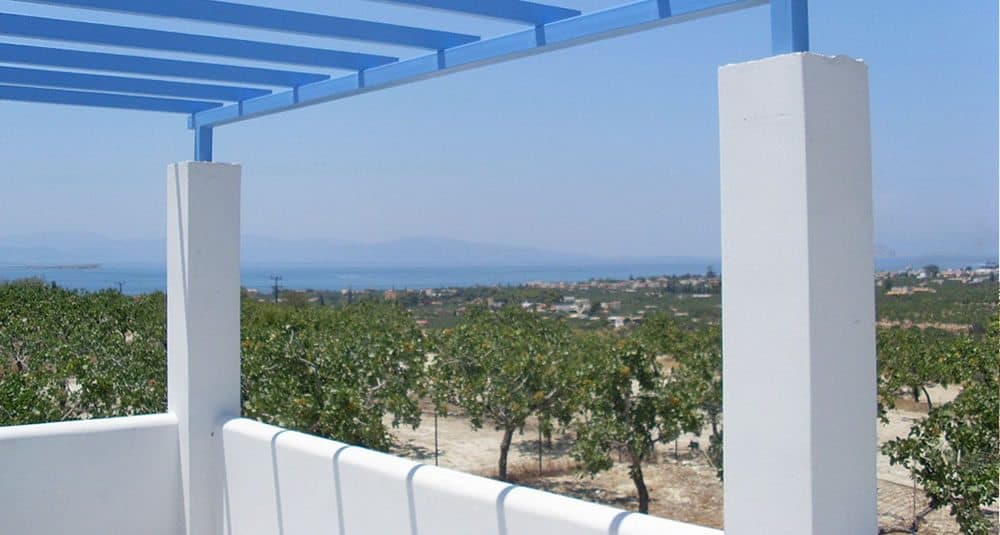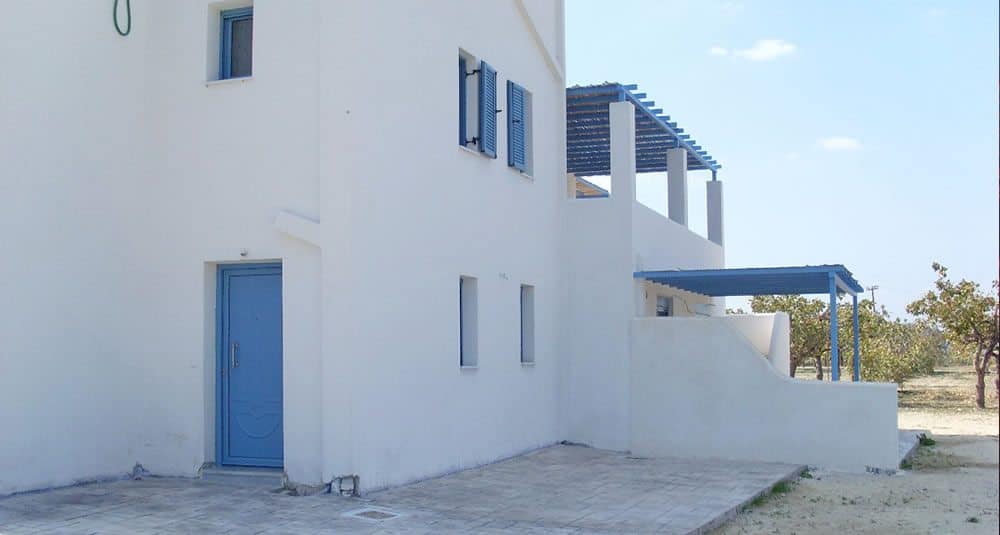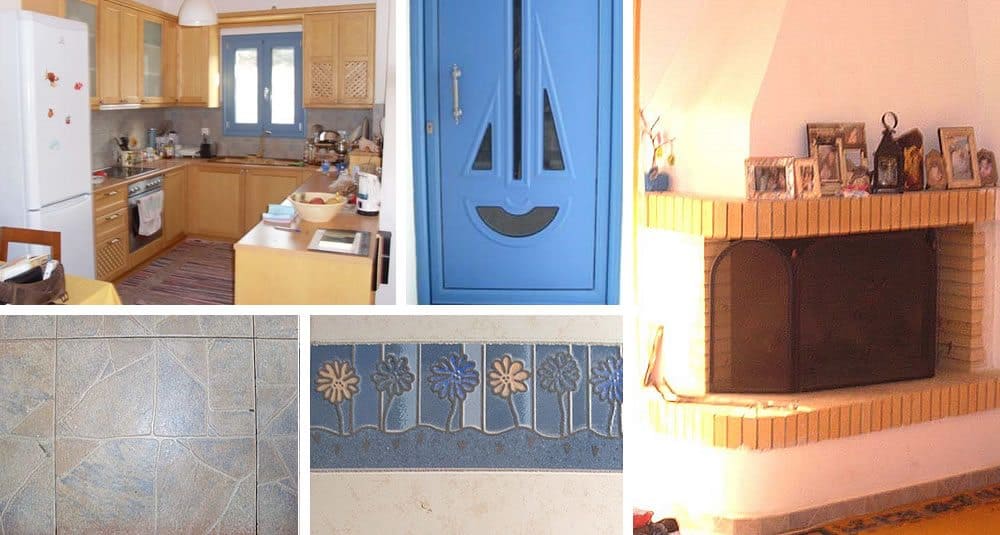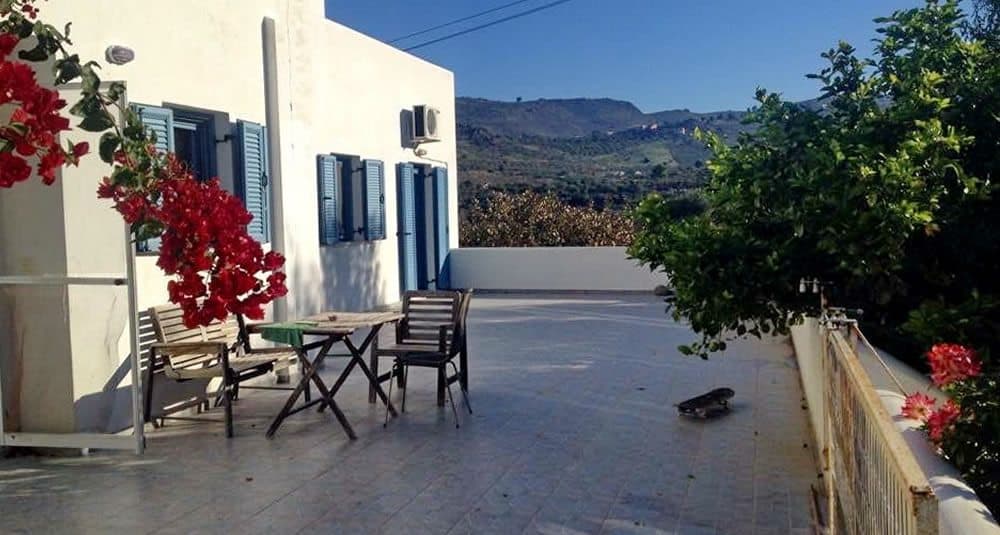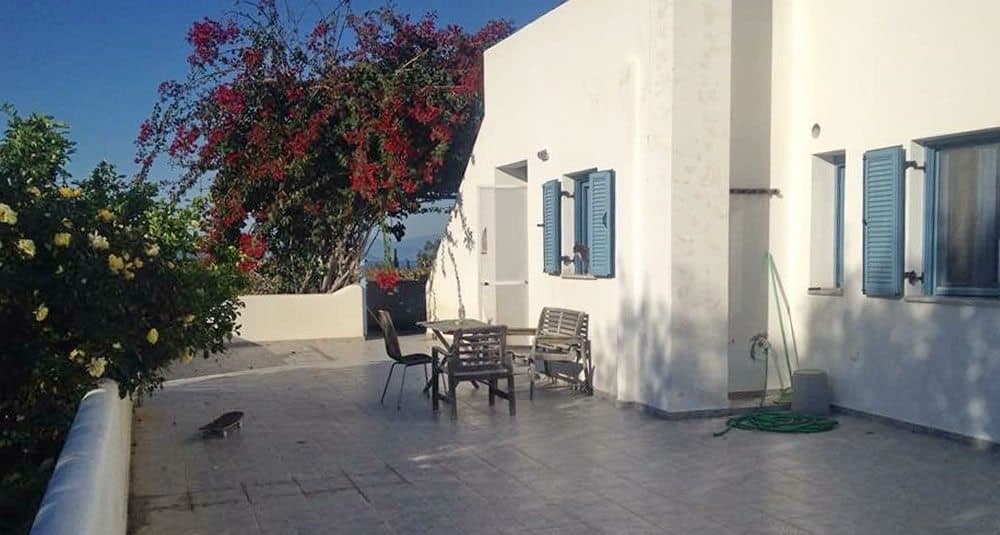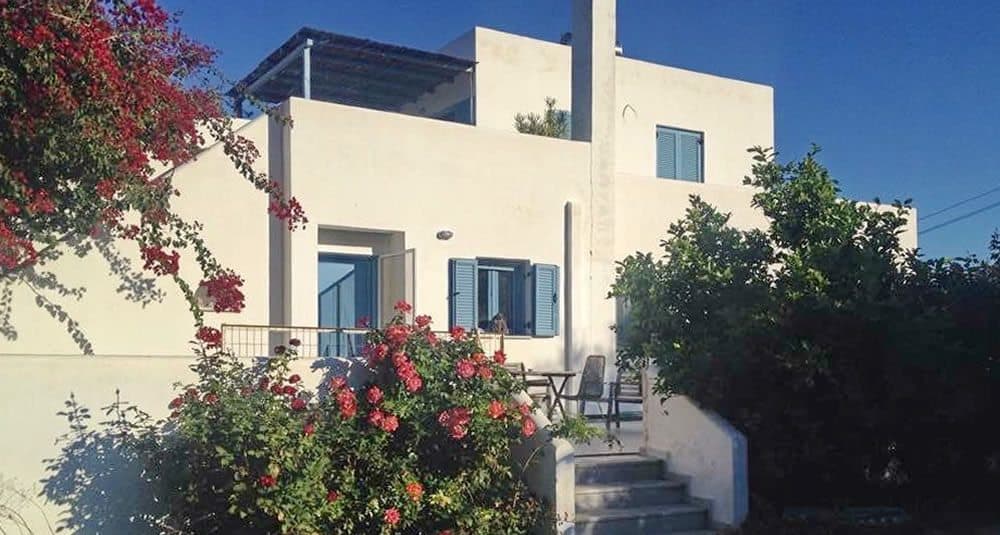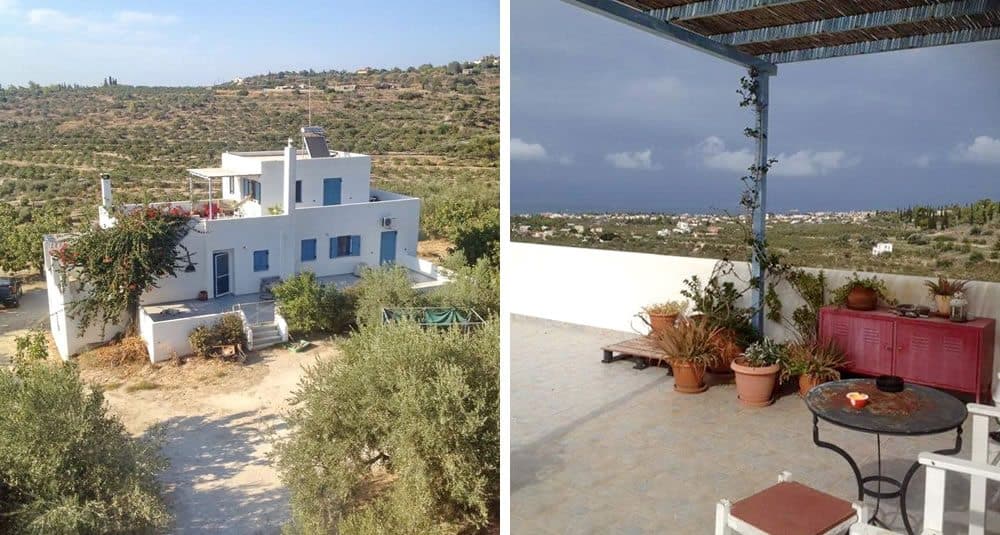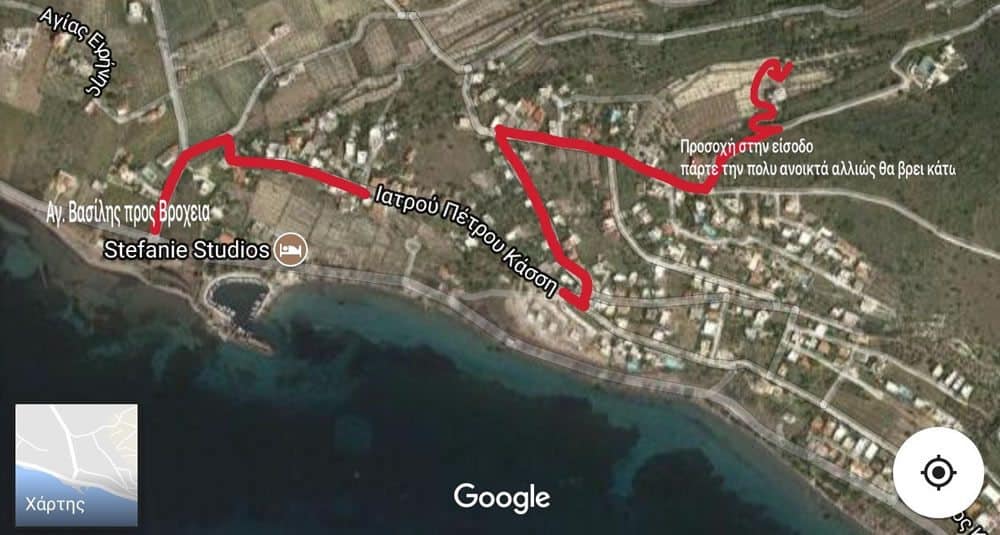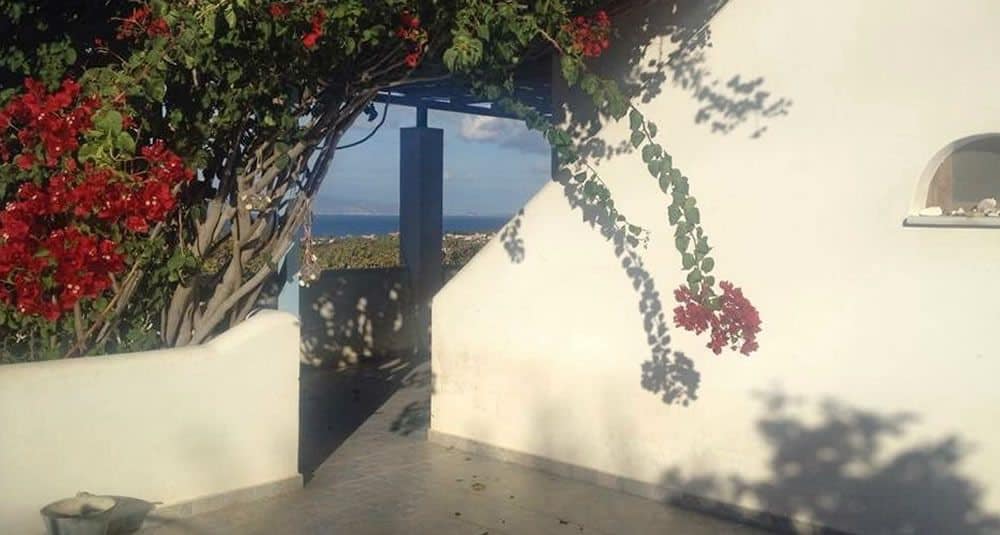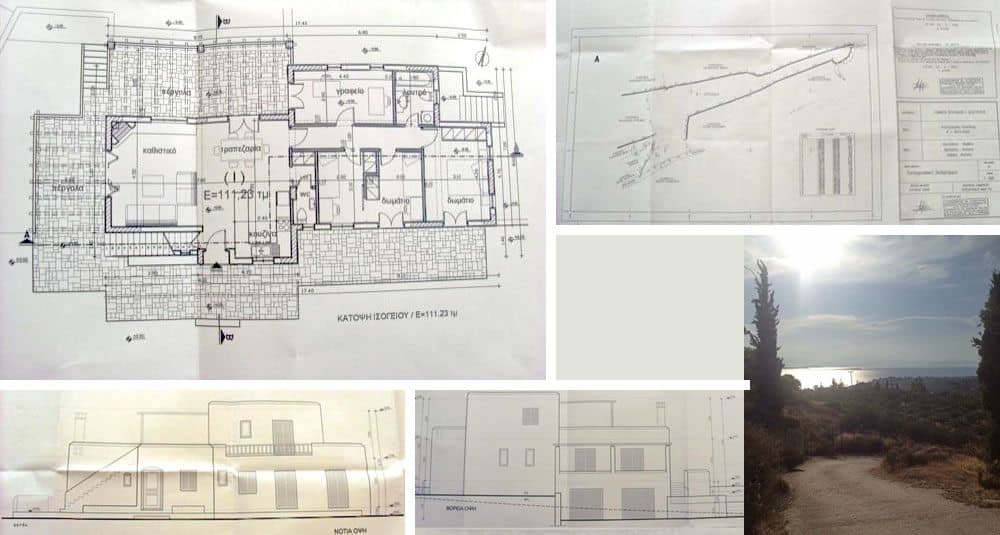 Villa for sale in Vrohia | Aegina
A very rare opportunity, This amazing villa situated in one of the most beautiful locations of Aegina island - Vrohia, combines sea, mountain views and aromas and is located only 40 minutes from the port of Pireaus and only 3,5 km - 5 minutes from the town of Aegina. The area is very private and secluded where the sun shines all day. Even on the very hot summer days a lovely cool breeze cools you down from the valley. The views are wonderful, seeing 2 small islands Moni and Agistri. The sunsets are magical! The villa is surrounded by the traditional Greek nature up in the mountain of Vrohia. It is in the middle of 4500m2 of land full of pistachio nut trees, and olive oil trees.
Main house
The Villa consists of a main house of 110m2 and has: 3 bedrooms, bathroom with bath & toilet, 1 wc, living room with a fireplace and a kitchen, it is surrounded by vast balconies with shading and a beautiful view to both sea and mountain.
Guest house
There is a 50m2 guest house on top also surrounded by vast balconies sharing the same incredible view and sunsets. The guest room is fully furnished with 1 room, living room, bathroom with shower, wc and kitchen.
Basement
On the basement under the main house, there is a garage and 2 store rooms, the garage is 120 m2 and is used as a fully furnished house of 3 bedrooms, bathroom with shower and toilet, 1 wc, living room and kitchen.
Storage room
The storage room is also a 70m2 fully furnished house with 2 bedrooms, bathroom with shower and toilet, living room and kitchen.
2nd Storage room
The 2nd storage room is approx. 30m2 and is used for storage.
Construction
The external design was created by keeping in mind the very hot summer months and inspired by the beautiful Cycladian island homes, the pure absolute white is an excellent selection to protect the building temperature from the very hot sun, the small windows ensure a comfortable indoors climate. The blue aluminium windows and doors are joined in harmony with the color of the sky and the sea. Each room was very carefully designed together with the architect to achieve the utmost comfort of living.
Villa for sale on Aegina
The Aegina Villa was built in 2007 by a professional architect and engineer who a vast experience of building high quality homes on the island of Aegina. Equipped with central heating, Air Conditioning, hot water boiler and ceiling fans.
The villa is built according to the very high Greek building seismic requirements and is built with high quality materials.
There is a large outdoor area for parking.
Yearly ENFIA tax = 640 euros

3.5 km / 5 minutes by car
The ground floor and top guest house is in total 161 m2. Garage and store room 190 m2.
4500m2 of land with 80 pistachio nut trees and 20 olive trees.
3 bathrooms with shower and toilet + 1 bathroom with bath and toilet
18010
Vrohia, Aegina island