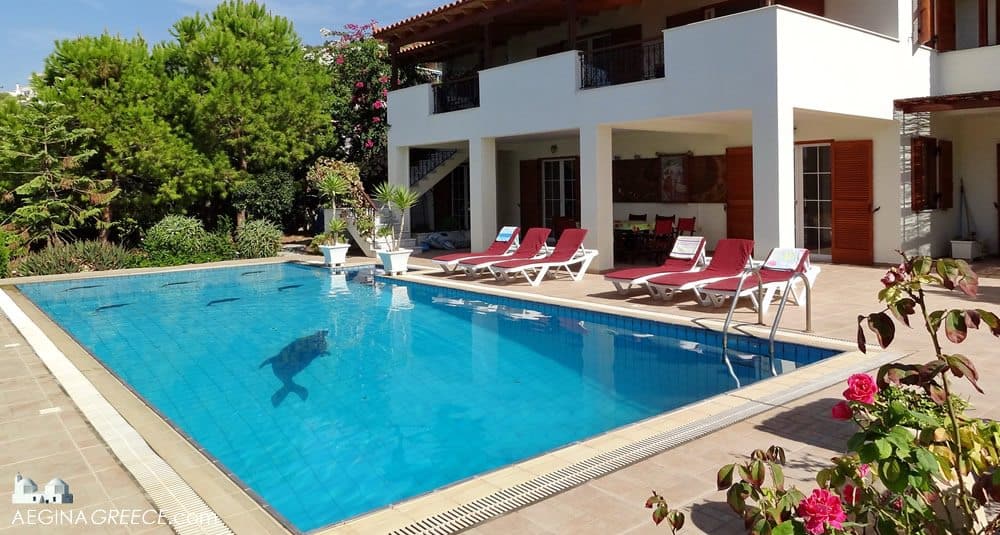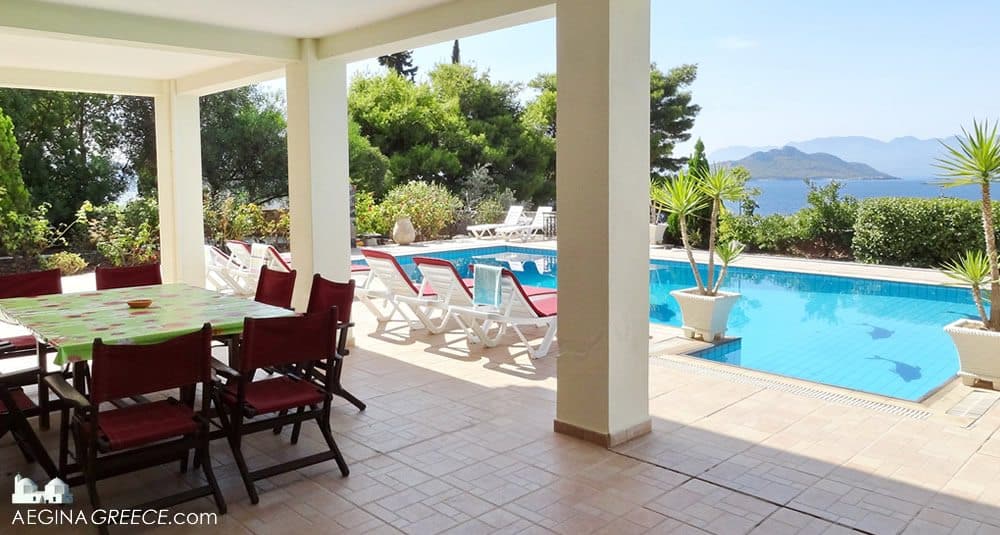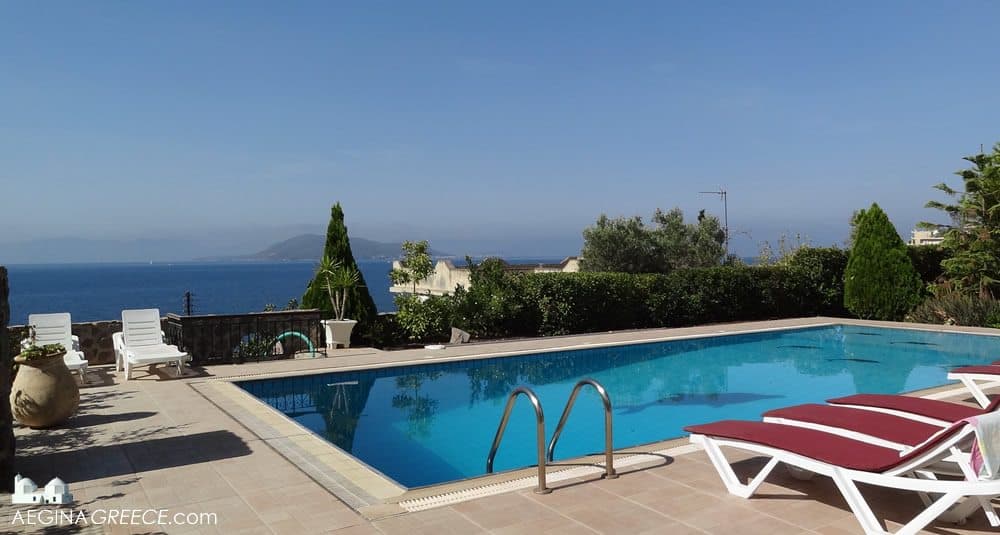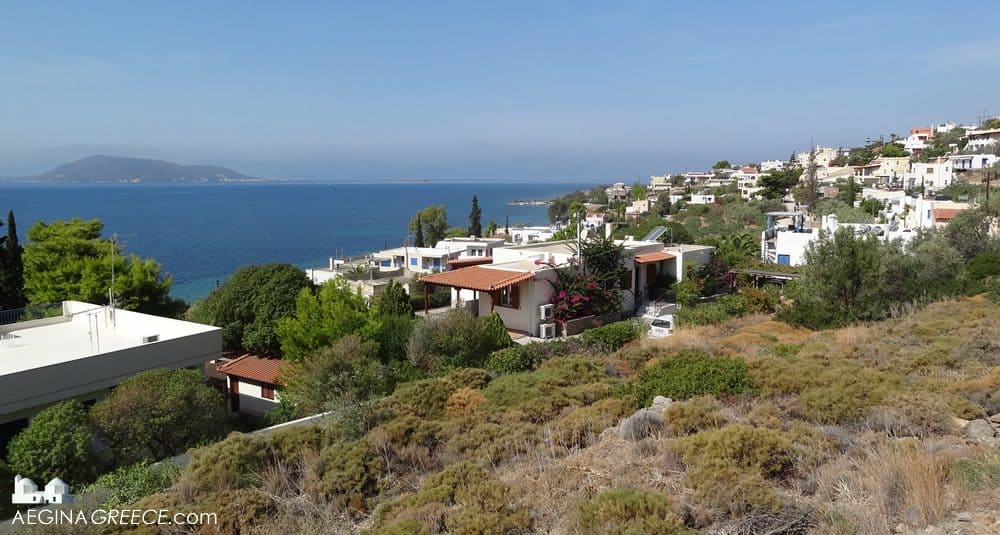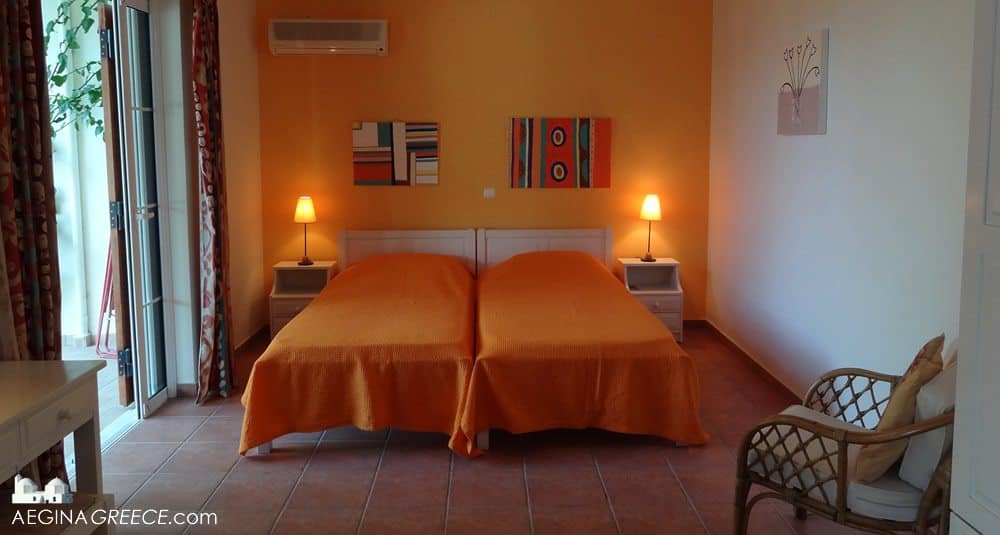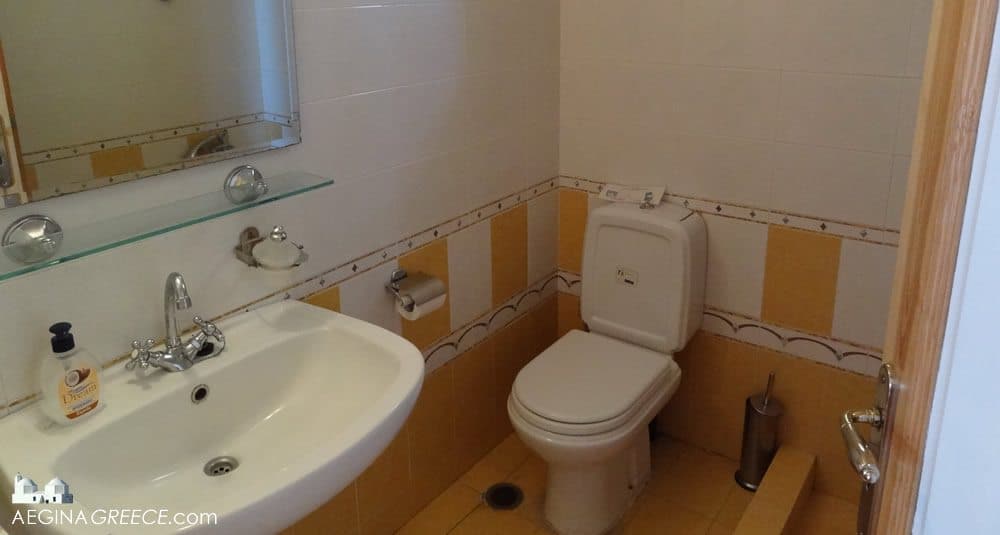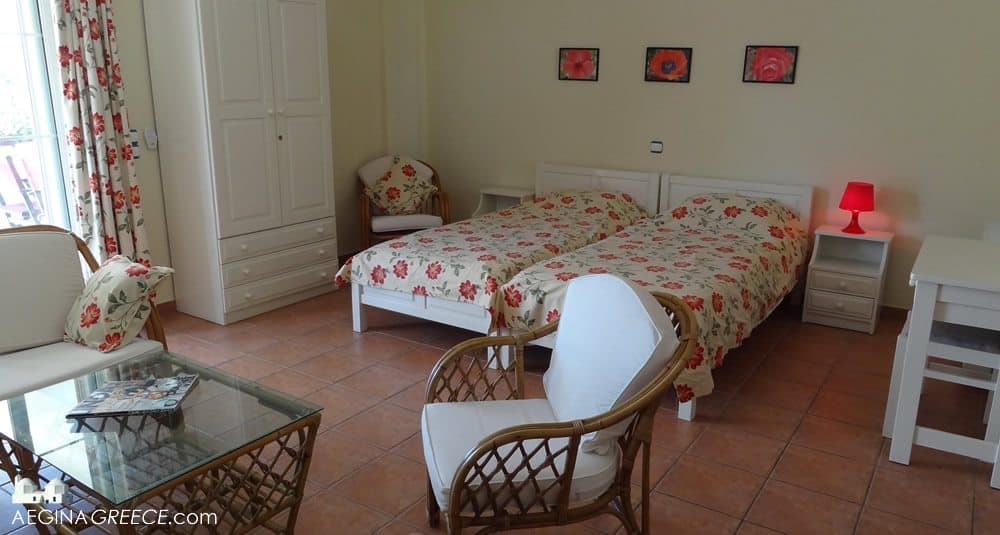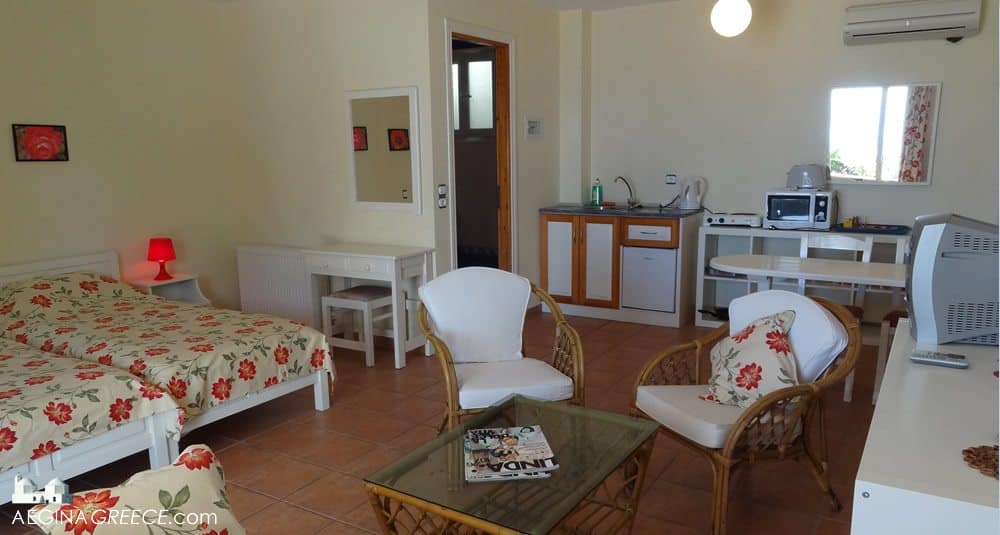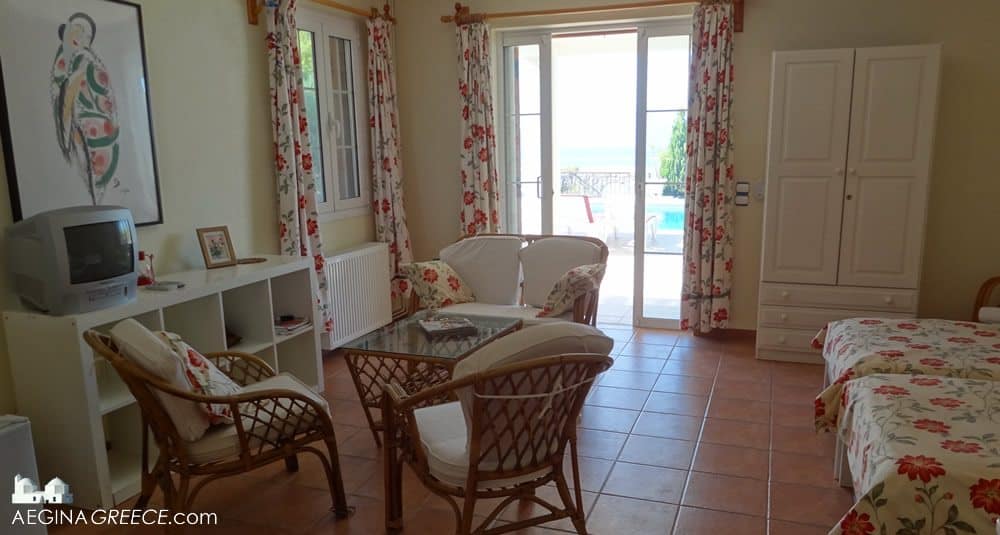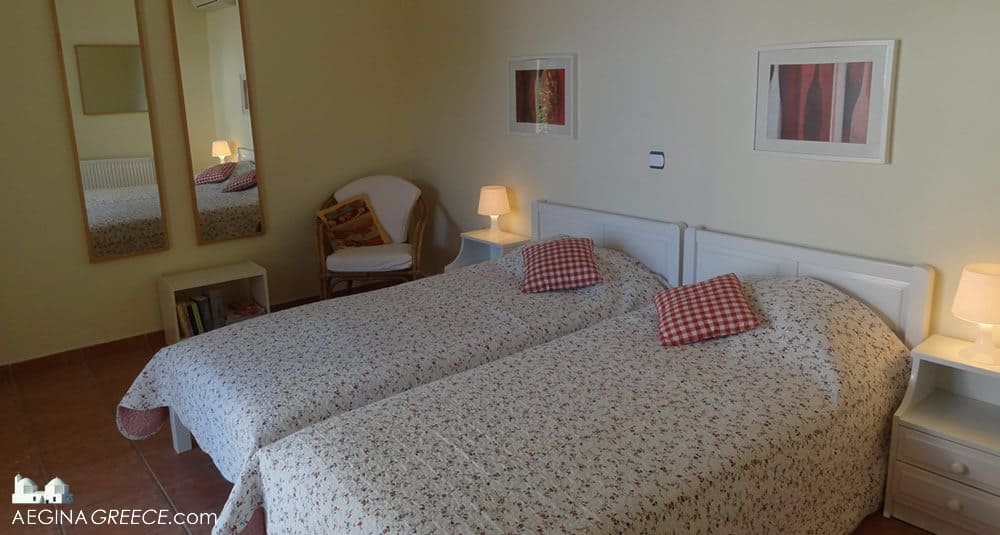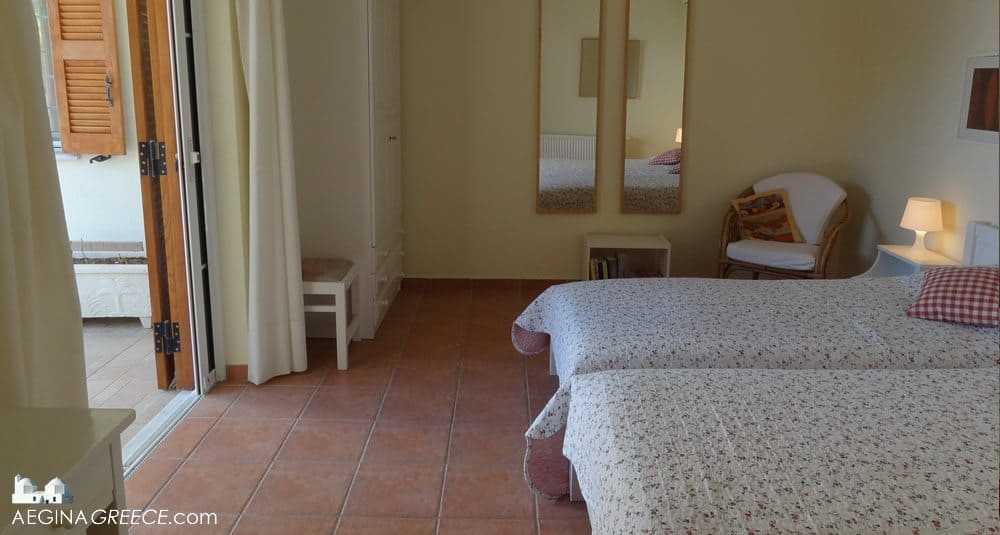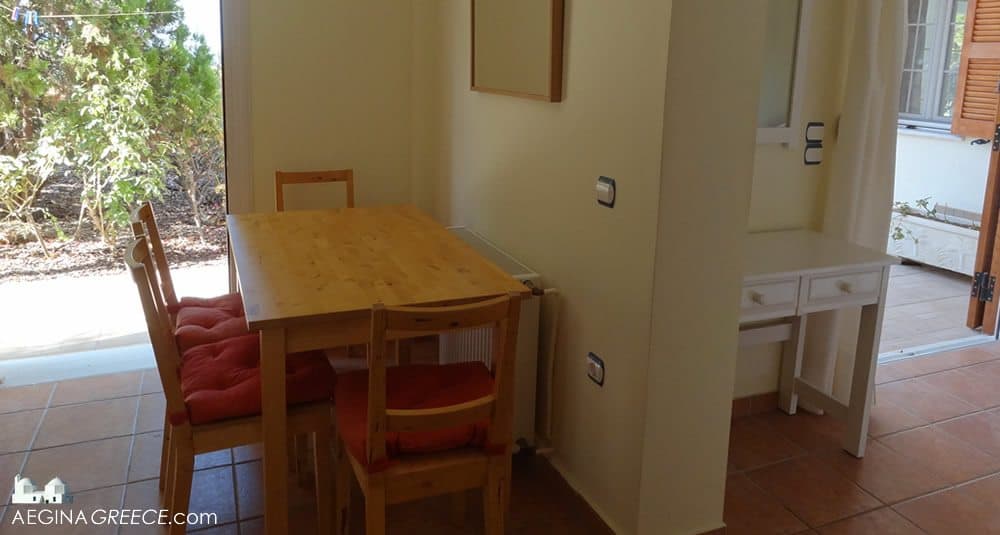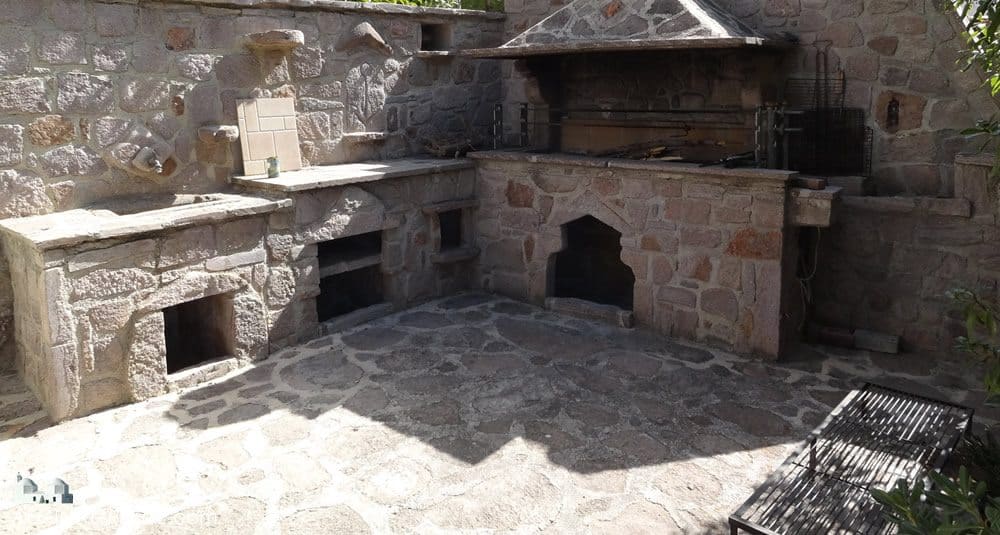 Villa Christina consists of three good sized studio apartments with beautiful private pool and fabulous sea views. Each apartment will accommodate 2-3 people are decorated to a high standard and include private ensuite bathrooms, air-conditioning, and kitchenette. In addition you will find a television (with DVD player) and central heating in each studio making this a good choice in high season or in the winter.
The swimming pool is shared between the studio apartments. The nearest beach at Marathonas is less than a 10 minute walk away and has a range of beach-side friendly tavernas to choose from. These studios are ideal for couples or single people who intend to spend their holiday simply relaxing.
Location Vrohia - Marathonas
Marathonas is a 5 minute drive away from the main town (Aegina Town) and offers welcome respite from the hustle and bustle whilst being conveniently close to take advantage of its many bars, tavernas, and shops.
PLEASE NOTE: the studios although separate share a BBQ terrace and pool area .
Features
air-conditioning
bedlinen and towels
central heating
cooking facilities
DVD player (all studios)
hairdryer
kettle
microwave oven (studio 2)
refridgerator
single beds
swimming pool
television (all studios)
toaster
| price per 7 nights | period | price per night |
| --- | --- | --- |
| 7 nights € 525 euros | 3rd January to 27th March | € 75 per night |
| 7 nights € 595 euros | 28th March to 19th June | € 95 per night |
| 7 nights € 630 euros | 20th June to 24th July | € 100 per night |
| 7 nights € 665 euros | 25th July to 28th August | € 105 per night |
| 7 nights € 630 euros | 29th August to 25th September | € 100 per night |
| 7 nights € 595 euros | 26th September to 23rd October | € 95 per night |
| 7 nights € 525 euros | 24th October to 18th December | € 85 per night |
| 7 nights € 595 euros | 19th December to 3rd January | € 95 per night |
Marathonas, Aegina island