home > real estate >joinery, windows, doors, kitchens and more > ARTIO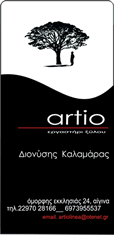 ARTIO Custom made items with innovative,
beautiful designs, perfect finishes and attention to detail.
From floors to ceilings, with everything in between, interiors and exteriors,
ARTIO takes care of all of your household needs
.
They meet their deadlines, leave your building sites spotlessly clean and they are very dependable. In fact, if you need someone to orchestrate your whole building operation - they are very experienced and capable.
Besides their own designs, they also supply a top range of aluminium and pvc doors and windows.