Yachting, sailing & boattrips
Aegina is a popular stop for charterers, sailing the comfortable and sheltered Saronic Gulf. The villages of Perdika and Aegina town have nice ports that will accommodate you for the night. Along the quay, you find nice tavernas and cafeterias, that are open until late at night.
Aegina has a few private charter businesses, all run by professionals, bare boat or skippered. Aegina has even got a RYA recognised sailing school - The Aegean Sailing School! Also, for the Greek youngsters, the local sailing school NOA has a lot to offer. Those who like to swim and snorkel in the crystal clear waters of the Saronic Gulf, may like to join the One Day Cruise.
Service is available for those needing a repair done or just a diesel fill-up. In every port you will find a yacht chandler. Also, for those, seeking a reliable place to hibernate the yacht, Aegina can accommodate yachts up to 250 tonnes quite comfortably. Professionally run boat yards, all on the north side of the island, give you the security that your yacht is being looked after.
Click here - for the Saronic Gulf sailing weather forcast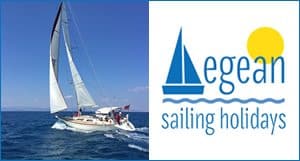 Make memories in magical Greece. Enjoy luxury and relaxation while exploring the magic of Greece and the Greek islands. Our captains are permanent skippers with expert knowledge, allowing you to sit back and soak up the Aegean Sea and enjoy all of its treasures. Our base is Aegina island.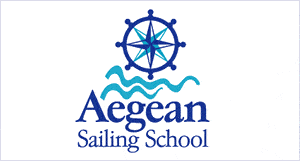 Learn to sail a yacht or drive a RIB.Learn to sail in the sun on one of our sailing courses. Or maybe you would prefer to master driving a fast powerboat? We're open all year and are recognised by the RYA (Royal Yachting Association), taught in English - internationally accepted certificates.
Your one - stop - shop for all your yachting needs! The concept of Aegina yacht services is straightforward. Whether it is maintenance, or a large repair job. Aegina Yacht Services is where you will find what you need.
List your business on this page
Get in contact
with AeginaGreece.com for information on how to get listed on this page.