Aegina island shops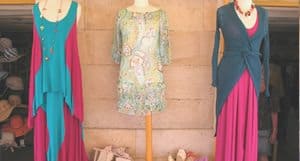 Anchor | fashion clothes store
At the seafront, opposite the ferries and next to the Alpha Bank in Aegina town you will find Anchor / Ankyra fashion store. Stylish casual clothing and accessories for men and women.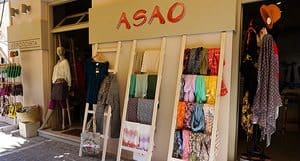 Creative and unique, intense in color, clear and bold in design. Characterized by the meeting of different cultures and materials. Inspired by extensive travel, Heidi Halkort developed her personal and creative style.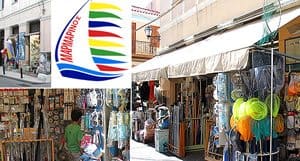 Marmarinos | marine accessories
Marmarinos is a place where you can find everything you are looking for. They mainly specialise in marine supplies & accessories but you can also find a wide selection of fishing gear, scuba masks, paints, electric power tools, wood chippers and much more.
When you enter this lovely small traditional shop of Dionysis in Perdika you are welcomed by the delicious smell of fresh oregano and the natural handmade soap. Dionysis loves good food & cooking and is offering a variety of high quality Greek (food) products that are also nice to bring home as a present. You will also find: wine, beer, Ouzo, ice cubes, fruits & pistachios.